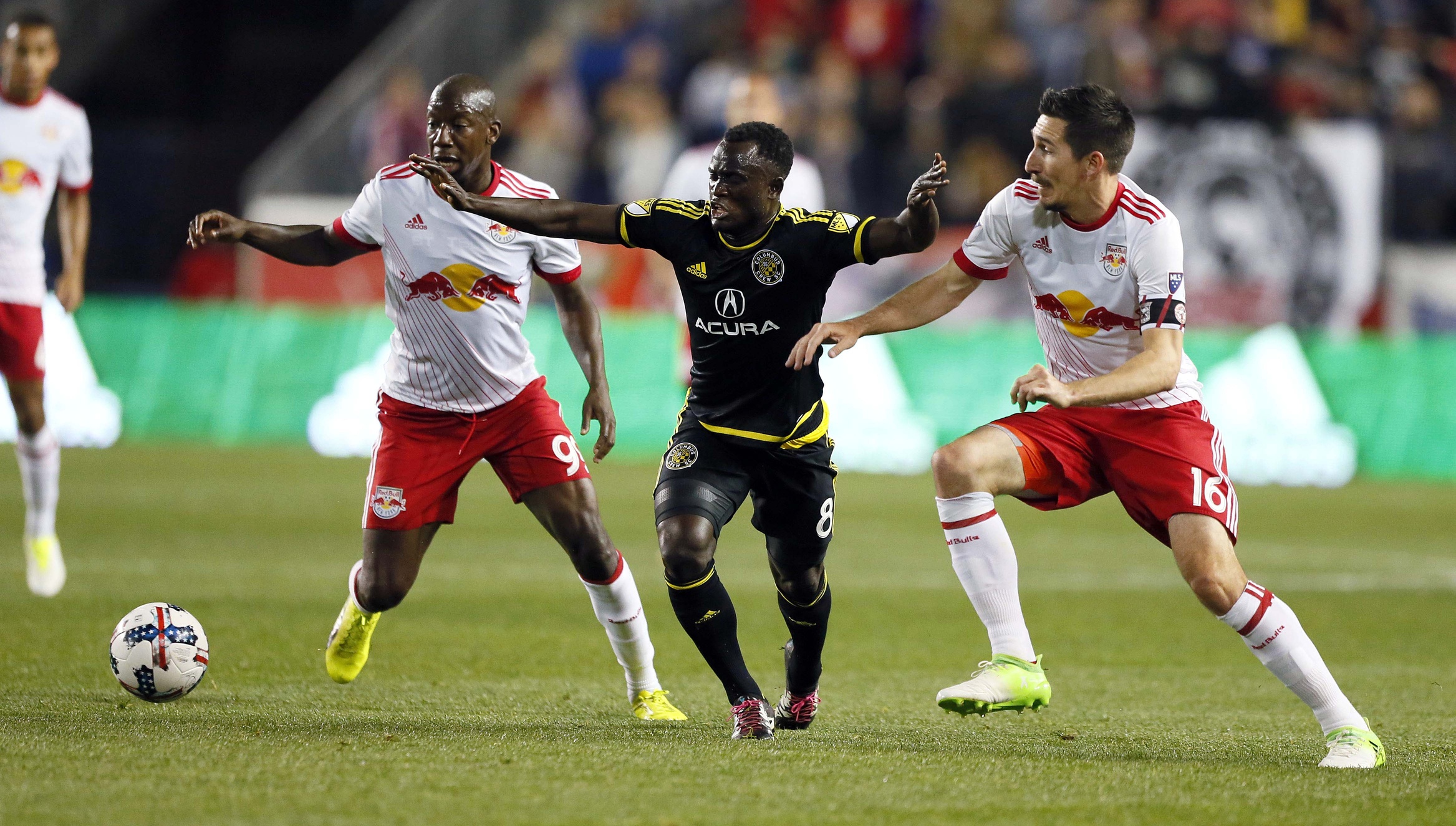 With their victory over the Columbus Crew on Saturday, the New York Red Bulls have now recorded two wins in a row, their first wins since their home opener on March 11. In addition to a return to Red Bull Arena, where they enjoyed both last week's win against D.C. United and this week's victory over the Crew, the Red Bulls have employed a switch in formation.
After starting the season with two strikers, Jesse Marsch's side switched to the 4-2-3-1 of the last two seasons, and the performances have improved along with the results.
Marsch was very blunt about making the change in formation, saying that he wanted to "get the most out of" Bradley Wright-Phillips and Sacha Kljestan.
"It's a comfort zone, specifically for those two guys, which I think is important to maximize their abilities," the coach added.
Luis Robles remarked that the team has been looking to put together complete, 90 minute performances, feeling that the team managed to do so not just against the Crew, but also against D.C. the week before.
The goalkeeper, though, noted that, despite the success of the 4-2-3-1 so far this season, the team may not always set up that way.
"It's not as if we're not going to make tactical shifts against different opponents," he said.
That being said, he could not deny that the formation change has helped.
Kljestan agreed with his coach and teammate that he and Wright-Phillips feel more comfortable in a 4-2-3-1. He also spoke for teammate Wright-Phillips, saying that he feels more confident and more consistent alone up top.
As for his own game, the Red Bulls captain said that there's a "comfort level" playing in the centeral midfield, like he has for most of his career.
He added that the past few games have produced more touches while emphasizing the importance of him being on the ball, saying that the team is better off when he has the ability to do that.
Though the formation change is focused around Kljestan and Wright-Phillips, the whole team reaps the benefits, according to the midfielder.
"If we can be in the best position to succeed," Kljestan said, "ultimately, that's going to help the team."