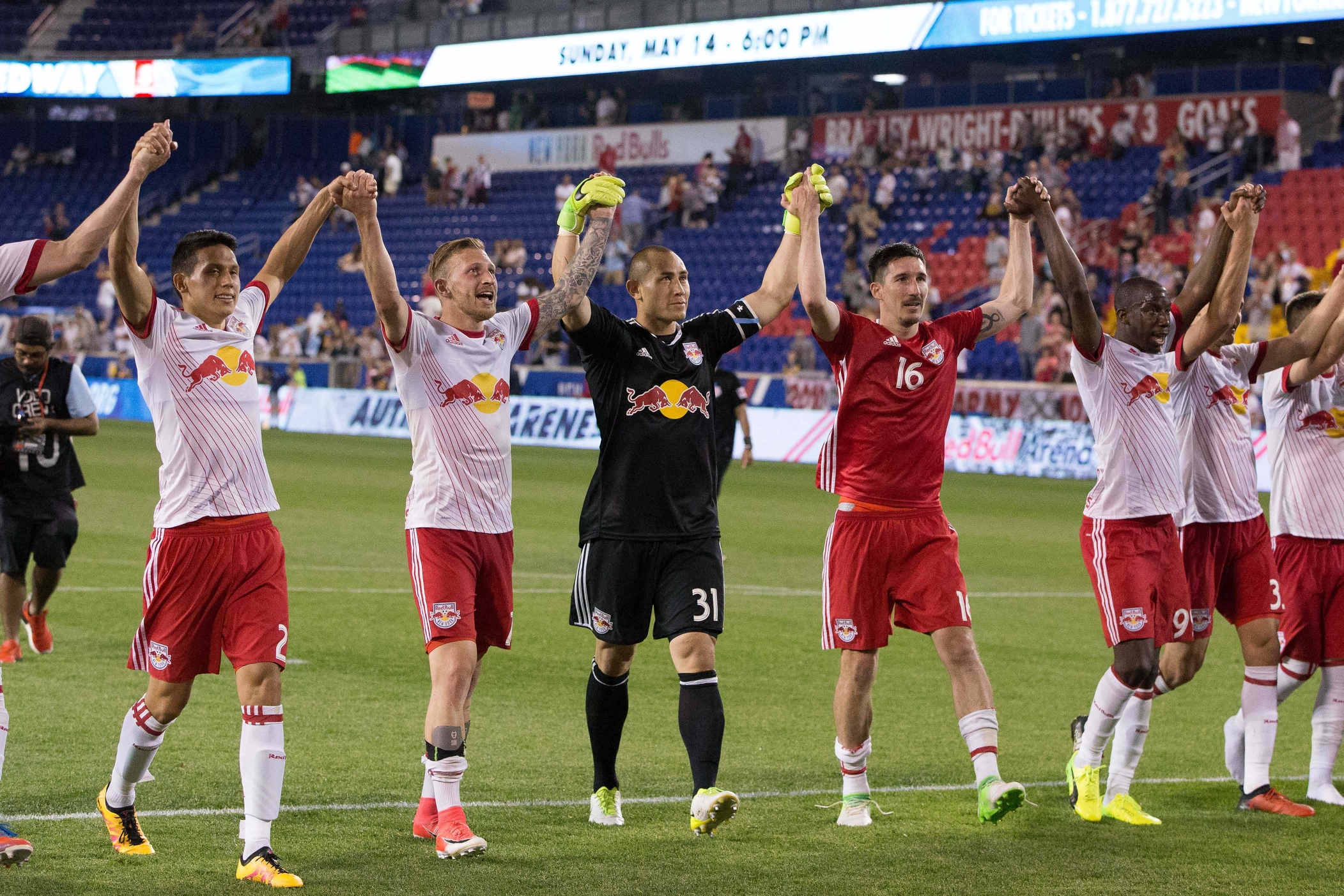 The New York Red Bulls capped off a three match stretch at home with a third consecutive win, this time beating the Chicago Fire 2-1 on Saturday at Red Bull Arena.
The match's opening goal came in the 37th minute, as Daniel Royer found Bradley Wright-Phillips in front of goal. The Englishman coolly finished from close range, scoring his fourth goal of the season.
Chicago leveled the score after halftime, with Nemanja Nikolic scoring from a tight angle in the 59th minute. The assist came from former New York Red Bulls captain Dax McCarty, making his first trip back to Red Bull Arena after being traded away in January.
The Red Bulls went ahead once again, this time through Kemar Lawrence. The left back, unmarked, received the ball following a deflection, and from the left side of the penalty area, and easily finished for his second career MLS goal.
Both teams had opportunities to add to the scoreline, but the goalkeepers made crucial saves. Luis Robles, in particular, managed several important saves to keep the Red Bulls' lead intact.
Man of the Match
Kemar Lawrence managed not just to clinch three points for his team, but was an attacking and defensive standout on the night. While remaining active in the attacking third, he also outmaneuvered Chicago's attack. 
Moment of the Match
Nemanja Nikolic may have scored the equalizer, but it was Dax McCarty who stood out on the play, not only because he made his Red Bull Arena return. The midfielder slickly moved his way around a few opposing defenders before he found Nikolic on the edge of the area.
Match to Forget
Jorge Bava, though with a good save to his name, has not been so stable in goal for the Chicago Fire. Though barely at fault for the second goal, he managed some unimpressive moments, including a recovery early in the second half, which he sent towards a nearby Alex Muyl. Luckily for Bava, Muyl sent the ball out for a goal kick.