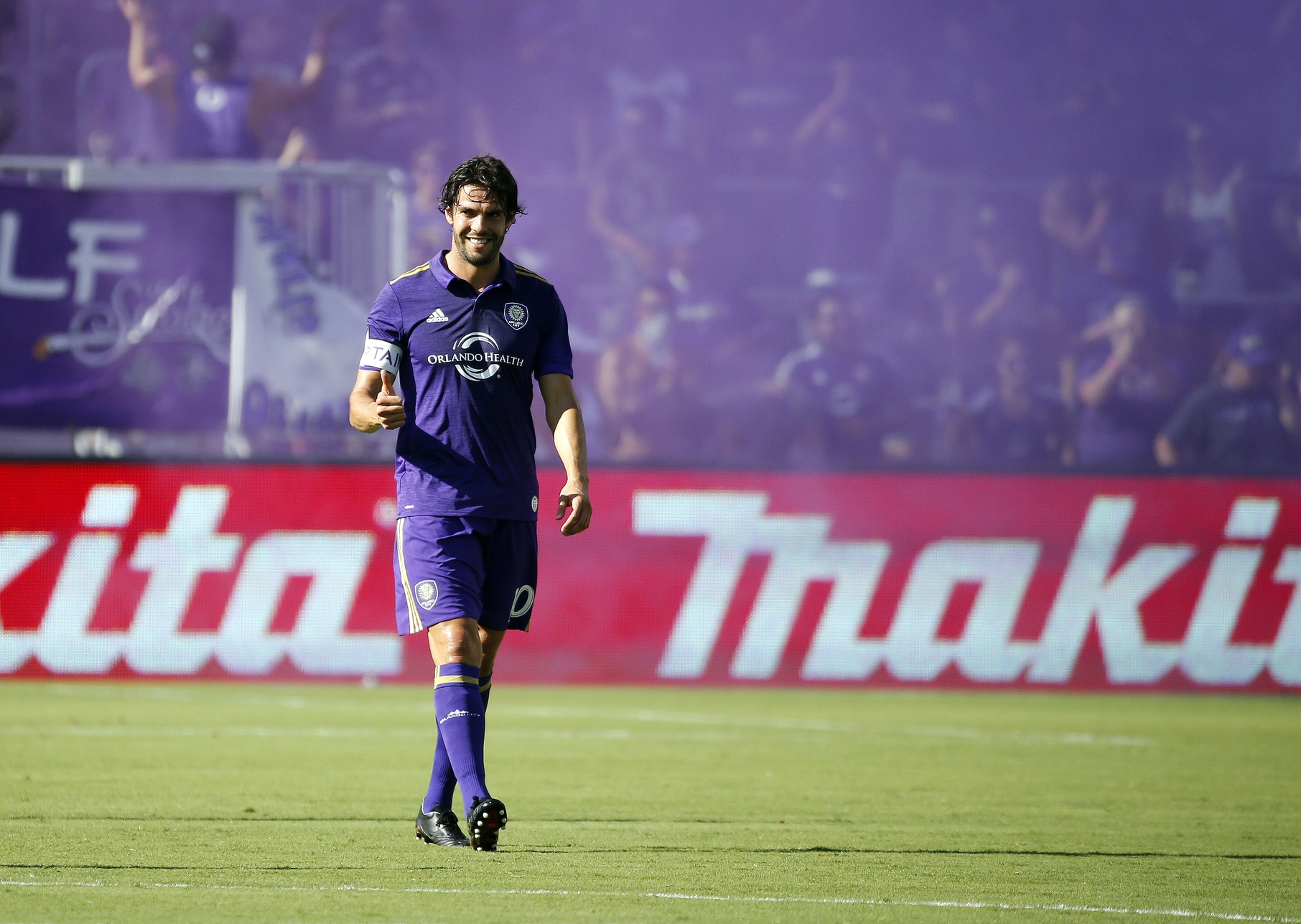 There's nothing stopping Orlando City in their new home this season, and the return of the club's captain certainly provided an even bigger boost on Saturday afternoon.
The Lions extended their lead at the top of the Eastern Conference with their fifth win at Orlando City Stadium, a 2-0 triumph over the Colorado Rapids on Saturday.
Jason Kreis' men had to wait until the 70th minute to find the back of the net, and it sure was worth the wait. Carlos Rivas unleashed a brilliant strike into the right side of the net from just outside the left side of the box to provide the Lions with a one-goal advantage. Rivas found himself surrounded by four Rapids, but none of them closed down on the winger as he knuckled his shot past a leaping Zac MacMath.
The goal was an unfortunate concession for MacMath, who ended up with four saves in his latest game starting in place of the suspended Tim Howard.
Orlando sealed the victory with a goal at the start of second half stoppage time. Cyle Larin did the dirty work in front of the goal, as he muscled off a defender and rolled his shot off the post. Kaka, who was making his first appearance since going off injured in Week 1, was there to tap in Larin's attempt.
The win was the sixth of the season for the Lions, who are surging atop the East standings. The Rapids, who recorded a measly one shot on target, remain in last place in the Western Conference with four points.
Man of the Match
Kreis' 60th-minute double change that saw Kaka and Carlos Rivas come on changed the game, and Rivas produced the moment of brilliance to put Orlando in the lead for good. The Colombian has been a different player under Kreis this season.
Moment of the Match
You'll be seeing Rivas' wonder strike on replay the rest of the weekend. It will be in contention for the Goal of the Week.
Match to Forget
Alan Gordon is not a starter in MLS anymore, and it showed as he failed to test Joe Bendik in 58 minutes. His replacement Dominique Badji didn't fare that well either.