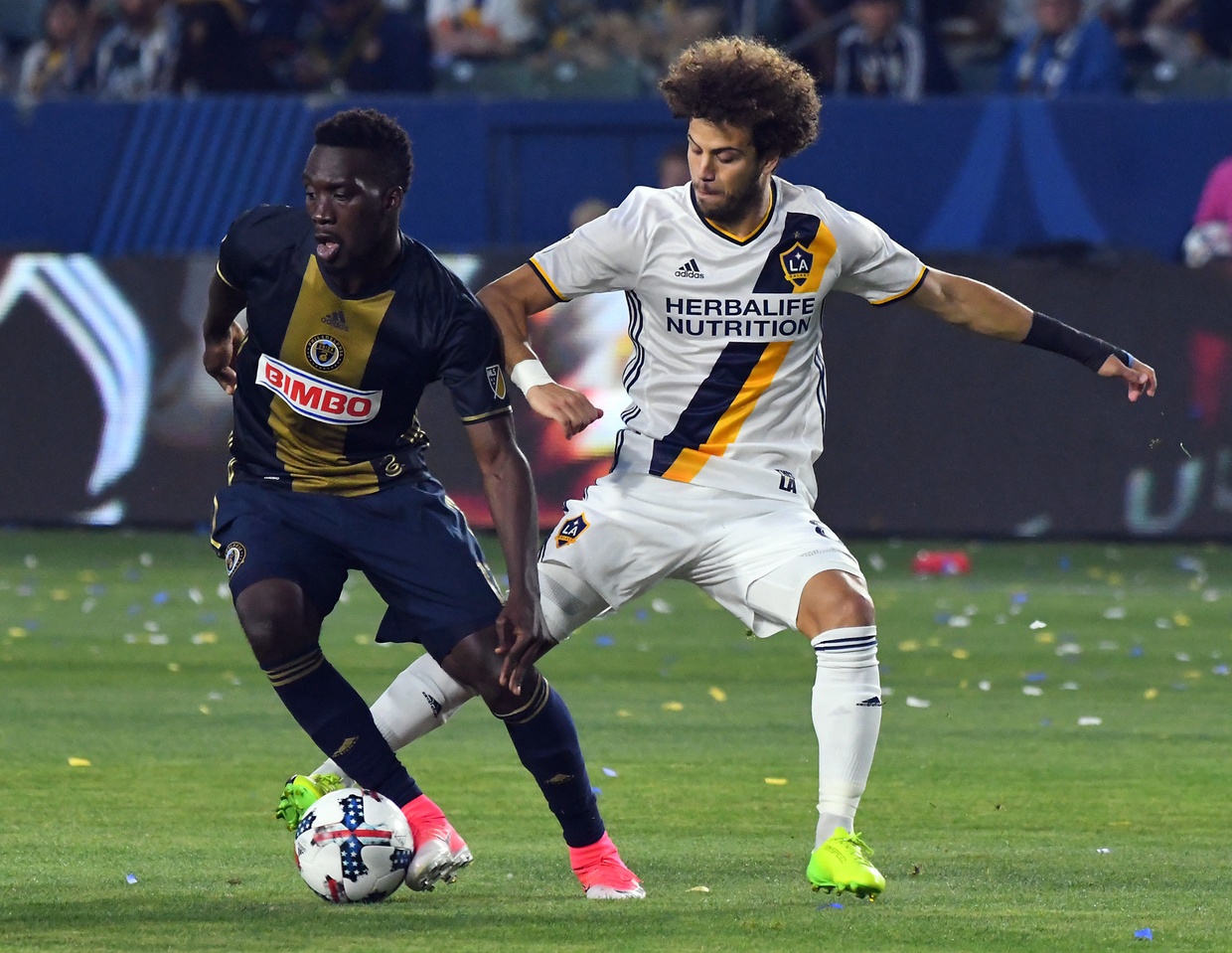 The Philadelphia Union and LA Galaxy both entered Saturday night in need of three points after their respective rough starts. Instead, neither team got the best result possible and the match at StubHub Center ended 0-0.
Curt Onalfo's Galaxy were the better team in attack, but a bad bounce in the first half and a few missed chances in the second half forced them to drop two more points at home. The Galaxy are now 1-3-1 at home in 2017
The Galaxy probably should have gone ahead by a goal in the 21st minute, but Joao Pedro's attempt banged off both posts before Andre Blake covered up the ball before the hosts could capitalize on a rebound.
The home side turned the pressure up a notch to begin the second half, and they came close on a few occasions in the opening stages of the second stanza. Jermaine Jones' header went just wide of the right post and Emmanuel Boateng's wide-open curler from the right side of the box went right into the arms of Blake.
Haris Medunjanin almost gave the Union an unexpected lead in the 68th minute on a blazing run through the middle of the park, but Brian Rowe was up to the task and he pushed away the effort from the Bosnian.
From that point on, neither team was able put a significant chance on goal, even after both teams made attacking substitutions to try and turn around their luck.
The Union will return home to open May against the New York Red Bulls on Saturday, while the Galaxy host the Chicago Fire in a week's time.
Man of the Match
Fabinho struggled a few times against the Galaxy's speed, but he did well in the second half to limit the chances of Romain Alessandrini on the right wing.
Moment of the Match
If Joao Pedro's shot off both posts in the 21st minute finds the back of the net, the Galaxy probably would've reversed their fortunes at home and took the pressure off Onalfo for the time being.
Match to Forget
In a match where plenty of chances were created by the Galaxy, Giovani dos Santos rarely got out on the end of one.