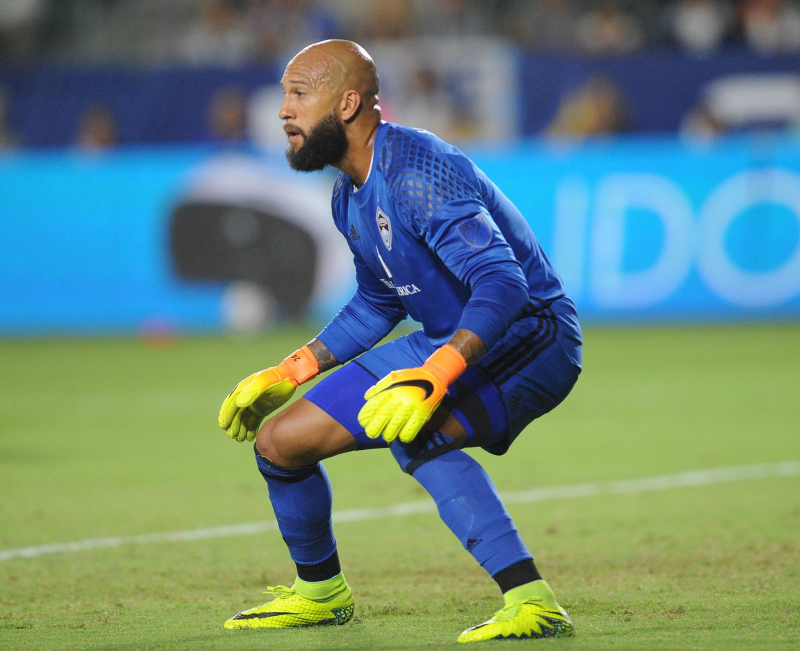 Almost two weeks following the incident that earned him a three-match suspension, Tim Howard has issued his first statement on the situation.
Howard addressed the incident on his Facebook page in a post that began with an apology.
"I let myself get too worked up after being provoked and said some things I shouldn't have," the goalkeeper wrote after issuing a formal apology. "I am at fault and certainly not a victim in this incident," he added.
He then took the opportunity to criticize MLS' handling of the situation, criticizing the decision to "admonish" only him, but not the fan who engaged with him.
"We all want passionate fans," Howard said, "but there is a line that shouldn't be crossed. It is not ok for an apparently drunk fan to get inches away from an athlete's face and yell obscenities at them."
The Colorado Rapids goalkeeper also provided a further explanation of events in his critique, saying that he had "never been put into a situation like that until Kansas City." He elaborated, adding, "I'm not a security expert, so don't know the details of how a fan could get so close, but it was not the norm and not right."
The final part of Howard's lengthy Facebook post called for a change to fan culture and stricter security measures.
"I don't mind – and even enjoy – a bit of verbal jousting with fans," he wrote, "but I don't want to be taunted for my race or my disability (Tourette Syndrome), which didn't happen specifically in Kansas City but happens very often.
"I urge MLS, Sporting Kansas City, the Colorado Rapids and sports institutions in general to review fan-athlete interactions – both what is permitted and how that is supervised."