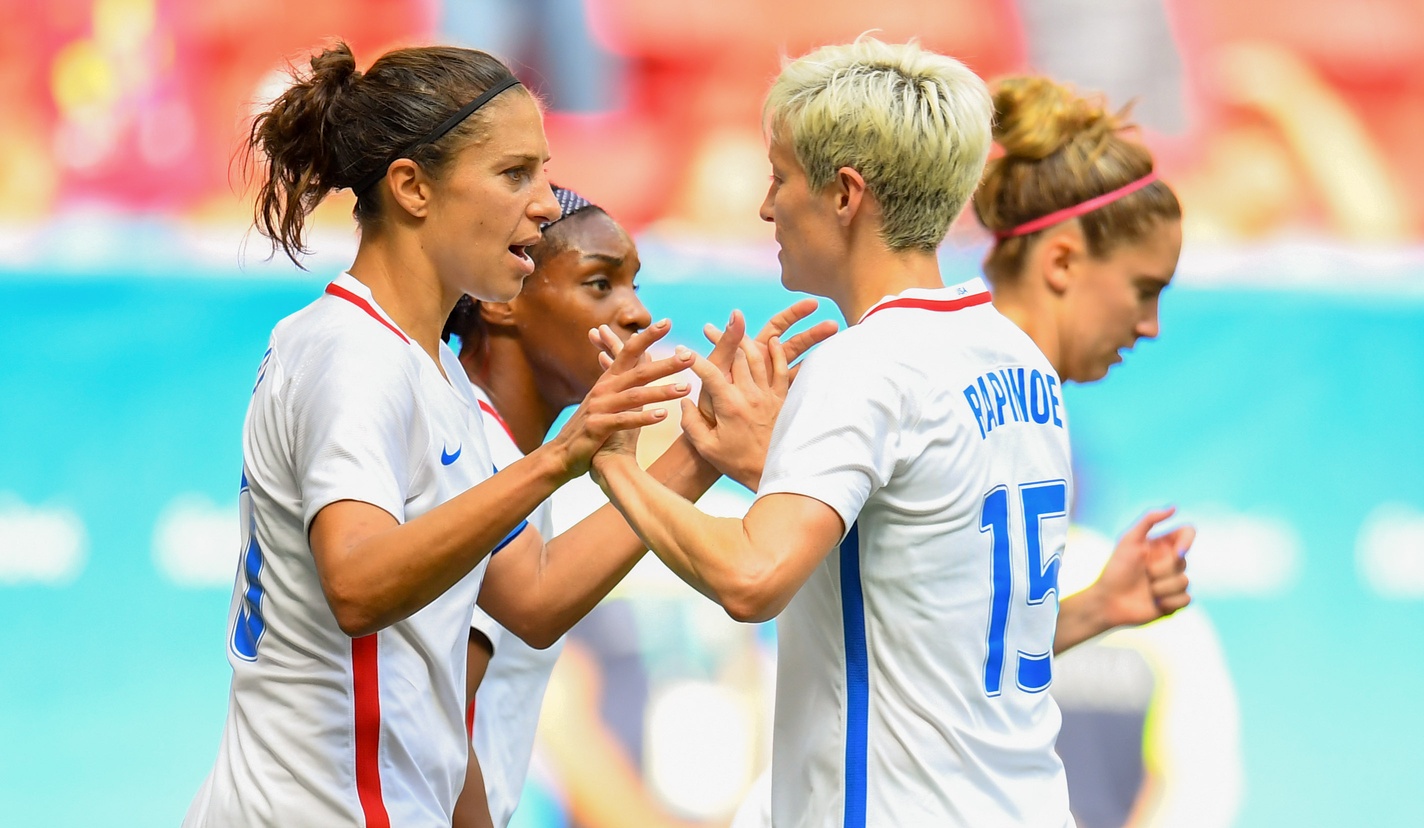 The U.S. Women's National Team and U.S. Soccer have finally come to an agreement.
U.S. Soccer announced on Tuesday that the two sides have ratified a new five-year collective bargaining agreement after year-long negotiations.
"We are pleased to announce that U.S. Soccer and the U.S. Women's National Team Players Association have ratified a new collective bargaining agreement which will continue to build the women's program in the U.S, grow the game of soccer worldwide, and improve the professional lives of players on and off the field," U.S. Soccer said in a statement. "We are proud of the hard work and commitment to thoughtful dialogue reflected through this process, and look forward to strengthening our partnership moving forward."
— Sunil Gulati (@sunilgulati) April 5, 2017
According to the New York Times, the new CBA will include an increase in base salary and match bonuses for USWNT players. Some of their annual incomes could be anywhere between $200,000 to $300,000, and would be even higher in World Cup years.
Other non-economic issues such as travel and accommodations were also tweaked in the CBA. The current deal will run through the 2019 World Cup and 2020 Olympics before expiring at the end of 2021.