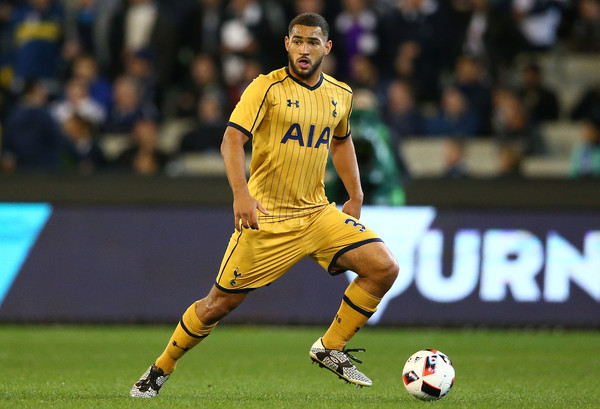 With the Under-20 World Cup around the corner, Tab Ramos faces some tough decisions when it comes to selecting a U.S. Under-20 Men's National Team roster. His team ran through qualifying back in March, winning the first CONCACAF crown in the age group's history.
Still, there were some heavy-hitters left off of the qualifying roster, and several of them are suddenly available with the World Cup looming.
The first domino fell on Tuesday when VVV Venlo announced that Gedion Zelalem is set to join the U.S. for camp ahead of the World Cup, which the U.S. kicks off on May 22 with a match against Senegal. Zelalem isn't expected to be the only newcomer, though, as Ramos has to wade through a talented group of young potential call-ups.
March's qualifying run showed the U.S. team had plenty of talent as players like Tyler Adams, Erik Palmer-Brown and Brooks Lennon made their case, but Ramos has plenty of faces, both new and old, that remain possibilities.
Here's a look at several potential call-ups for the upcoming U-20 World Cup:
CAMERON CARTER-VICKERS
The Tottenham centerback earned some first team appearances to start the campaign but, with the season winding down and Tottenham in the title hunt, senior matches have been hard to come by. Still, the hulking defender remains one of the focal points of this U-20 pool. Expect Carter-Vickers to jump right back into the starting lineup, retaining his spot from last cycle.
JOSH PEREZ
Fiorentina showed a lot of faith in Perez when they handed him a senior debut against Internazionale and, while that faith hasn't yet produced more appearances, it was still a major statement. The attacking pool was arguably the U.S. team's biggest weakness in qualifying and Ramos pegged Perez as a potential call-up even before the tournament, making him a likely selection to lead the list of wing options.
MUKWELE AKALE
Like Perez, Akale is a wing option that certainly provides a different dynamic for the U.S. group. The Villarreal attacker wasn't released by his club back in January but he certainly remains a player of interest for Ramos heading into the World Cup.
HAJI WRIGHT
The young forward departed the New York Cosmos for Schalke in April 2016 and has since become a regular fixture for the club on the youth level. During his time in Germany, he's proven a talented goalscorer, one that possesses plenty of physical skills to build upon from either a central position or out wide. For a U.S. team that still needs a bit of help at the striker position, Wright should be a solid presence, even if he has yet to make an appearance for the U-20s thus far.
WESTON MCKENNIE
Another Schalke product, McKennie moved to Germany from FC Dallas and has assimilated quite quickly. Like Wright, McKennie trained with the first team in March and he should be a valuable box-to-box starter for the current U-20 group. The U.S. midfield is certainly strong, and Ramos may not want to shake that up, but McKennie should be a valuable addition.
NICK TAITAGUE
The third and final Schalkemerican, Taitague is only 18, but the midfielder is another player that Ramos singled out as a potential call-up back in February. Taitague probably isn't as far a long on the club level as his two teammates as he only joined Schalke this year, but he is a solid No. 10 that could help create from the U.S. midfield.
MARCELLO BORGES
The Michigan defender was the team's starting left back throughout most of the cycle before missing out on the CONCACAF tournament due to injury. He's almost certainly set to step back into that role, giving the U.S. a more natural left back presence after piecing their way through qualifiers.
DERRICK JONES
It remains to be seen if the Philadelphia Union midfielder is eligible, but if he is, he's a player Ramos will certainly take a look at. Born in Ghana, Jones hasn't publicly been approved to represent the U.S. yet, but if he has been, he provides a major midfield presence to the U.S. group.
MARCO FARFAN
The young Portland Timbers fullback has been one of the breakout stars of the MLS season despite still being in high school. Thus far, he's made four starts for the club, making him an interesting option to push Borges for the left back spot.
ISAIAH YOUNG
Young recently moved to Werder Bremen after previously committing to Wake Forest and could provide the U.S. group with a pure, natural No. 9. He's been a part of the U-19 setup under Brad Friedel while proving himself to be a legitimate goalscorer at the PDA level.
CHRISTIAN PULISIC
This one is a bit farfetched and certainly the most unlikely of the bunch considering the Borussia Dortmund winger has plenty on his plate heading to the summer, but he was named to the preliminary squad. Dortmund's season runs until late May, making it an impossibility Pulisic joins for the group stage, but a knockout round join up isn't completely impossible. Still, don't expect the 18-year-old star to feature for this group, even if the option is there.