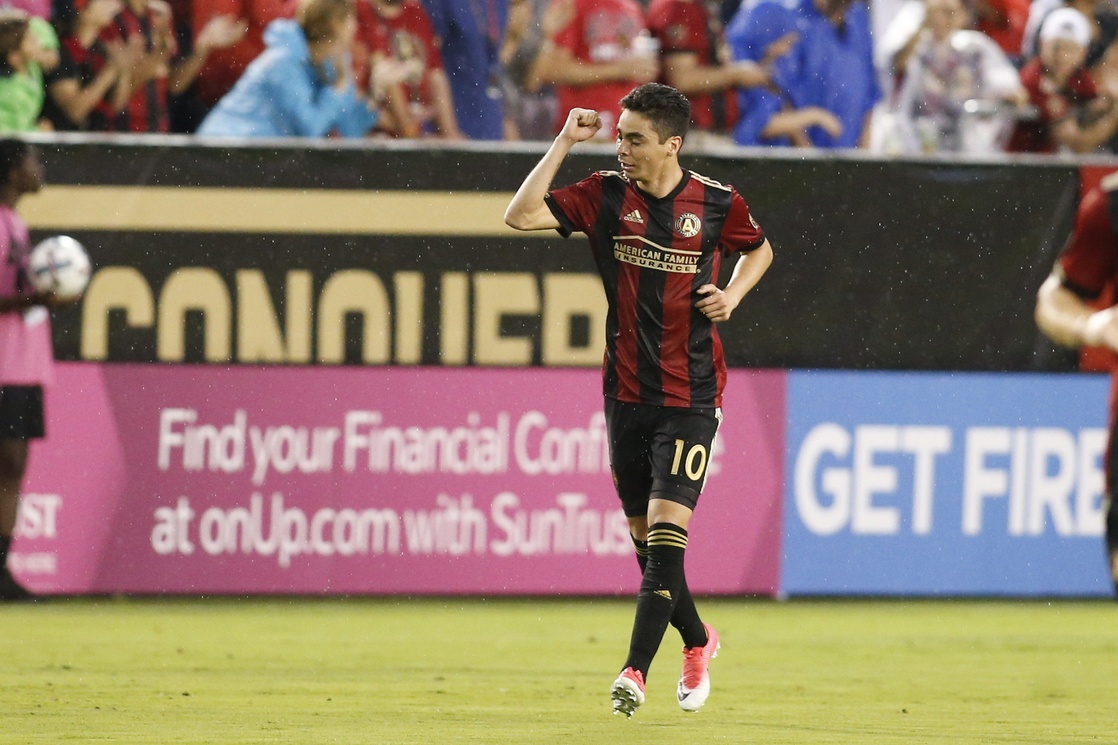 Two of the league's top attacks collided on Saturday, and it was playmaker Miguel Almiron ensured his side emerged victorious with his first MLS hat-trick.
Almiron fired a trio of goals while Julian Gressel added a goal of his own in a 4-1 rout of the Houston Dynamo. The win is Atlanta's first since April 30 and second in the team's last eight matches.
The Paraguayan star scored a pair of goals in the first half, with the first coming in the 30th minute. Fed by Yamed Asad, Almiron drove out wide before unleashing a shot past Joe Willis for the game's opening goal.
Asad and Almiron combined 12 minutes later, although it was the latter who will earn a bulk of the credit. Falling down just inside of the box, Almiron elevated a laser into the top of the net, giving Atlanta a 2-0 lead heading into halftime.
The scoreline stayed still until Gressel's goal in the 76th minute, and Almiron completed his hat-trick from the spot just four minutes later following a foul by Adolfo Machado. Erick 'Cubo' Torres got on the board via penalty kick of his own, but it was little more than a consolation for an overmatched Dynamo team.
Atlanta United returns to action on Sunday as they play host to New York City FC, while the Dynamo, who lost to the Philadelphia Union, 2-1, on Wednesday, look to snap their two-game skid with a trip to in-state rivals FC Dallas.
MAN OF THE MATCH
Miguel Almiron was a class above his peers on Saturday, firing a spectacular hat-trick that showed a ridiculous combination of power and finesse.
MOMENT OF THE MATCH
While Almiron's first goal was solid, his second sucked the life out of the Dynamo, giving Atlanta United a two-goal head matching towards halftime.
MATCH TO FORGET
It's never easy to contain Atlanta United, but the entire Dynamo defense was run ragged throughout Saturday's match, a poor showing from a unit that has allowed the third most goals in the league.