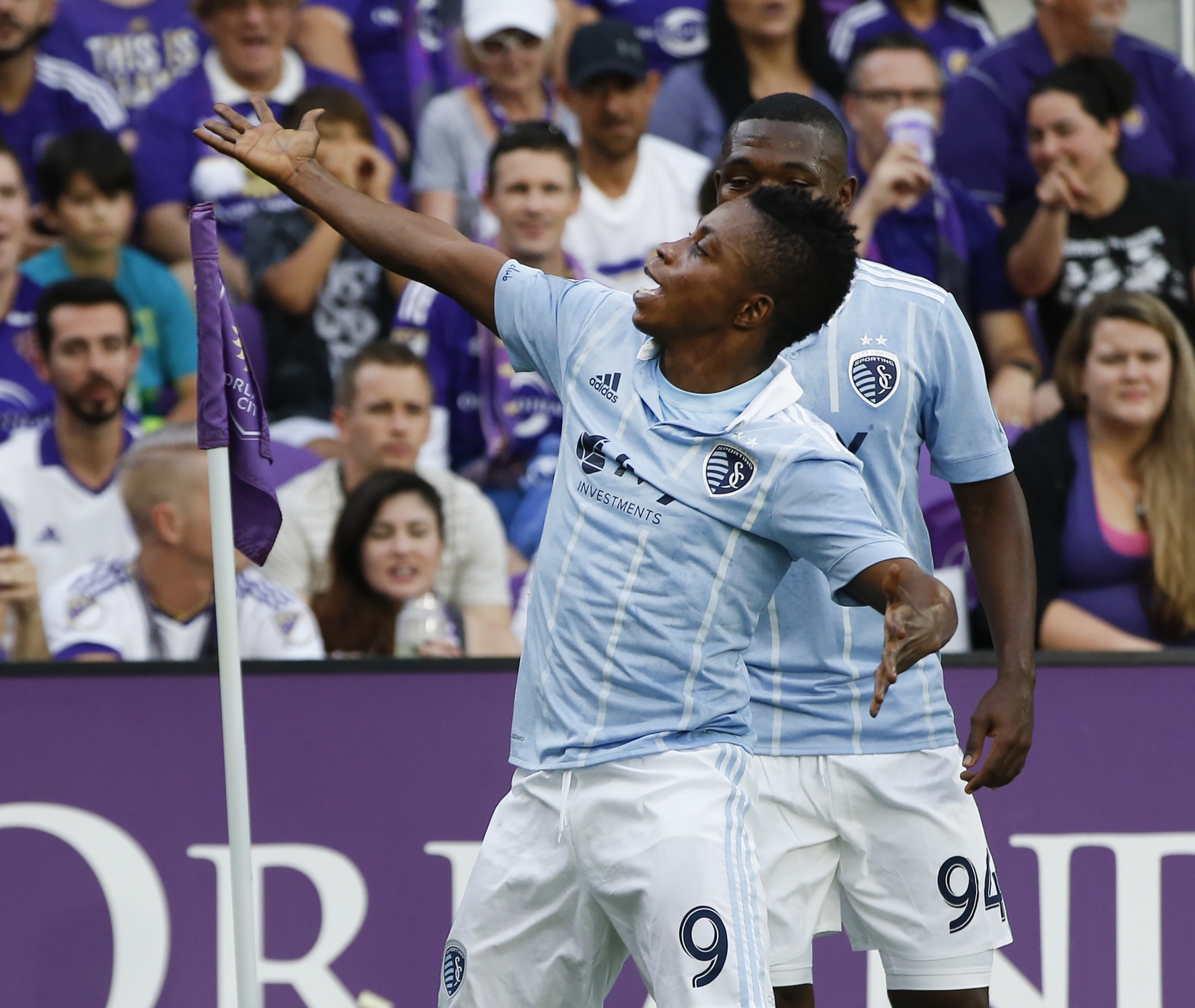 Some Orlando City fans were probably disappointed to see suspended Sporting KC striker and one-time Lions loanee standout Dom Dwyer miss Saturday night's clash between Orlando City and SKC. Far more Lions fans left Orlando City Stadium dejected at what Dwyer's replacement was able to do.
Latif Blessing scored both goals, including a 73rd-minute equalizer, to help Sporting KC earn a 2-2 draw. The result marked the first time Orlando City dropped points at home.
Blessing announced his presence just nine minutes into the match when he tapped home a loose ball in front of goal after Gerso Fernandes sent in a dangerous pass to the six-yard box.
Cyle Larin responded in the 16th minute when he slipped behind Matt Besler and volleyed home an inch-perfect cross from Carlos Rivas to score his XX goal of the season.
Just 10 minutes later it was Kaka who stepped up, chesting down a Scott Sutter cross before striking a low right-footed shot past Tim Melia to give the Lions a 2-1 lead.
Sporting KC had several chances to equalize, and finally broke through in the 74th minute when he pounced on a saved Benny Feilhaber shot to tie the match and give the visitors a hard-earned point that almost became a win when Gerso Fernandes forced a 90th-minute save from Joe Bendik.
The draw leaves the Lions in a tie for second place in the East with the Columbus Crew, while Sporting KC moved into a tie for first place in the West with the draw.
Man of the Match
Latif Blessing's two-goal effort made him the easy pick, though Gerso Fernandes was excellent as well.
Moment of the Match
Kaka's chested setup and finish was the best play of the match, even if it wound up only helping earn a draw.
Match to Forget
Jose Aja struggled badly to deal with Sporting KC's speed in attack, and he lost Blessing on the equalizer.