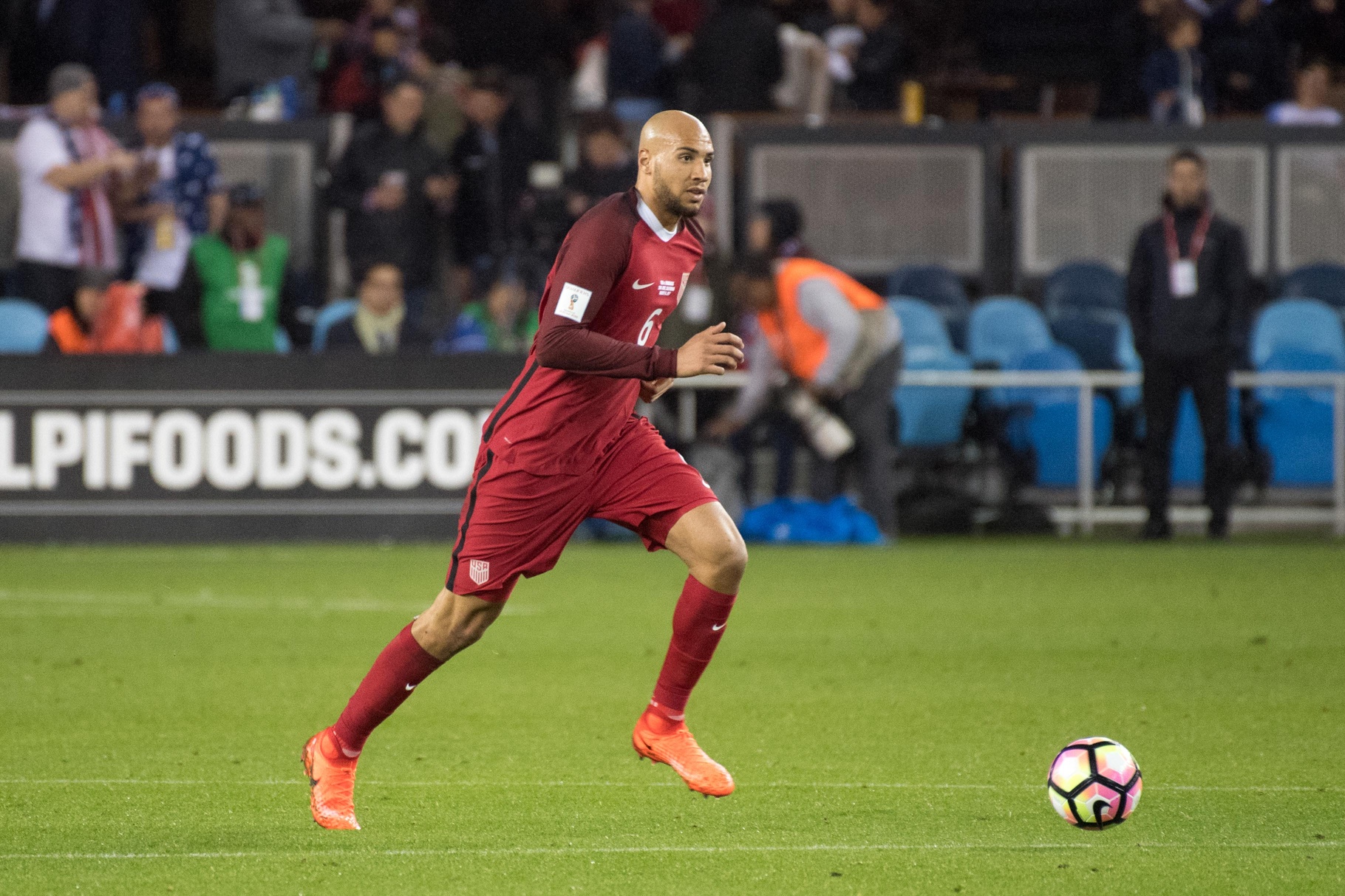 The rumor mill spun very quickly for John Brooks, who completed a big-money move to Wolfsburg on Wednesday morning.
Wolfsburg announced on Wednesday that the club has signed Brooks on a permanent deal from Hertha Berlin. The defender has signed a five-year deal through 2022 as he moves outside the German capital for the first time in his career. The transfer fee was reported to be as high as €20 million, making Brooks the most expensive American transfer in history.
"The decision to leave my birthplace was not easy for me," Brooks said, "but after the talks with Olaf Rebbe and Andries Jonker, I wanted to go to Wolfsburg, because both of them could quickly convinced me of their plans with VfL. I would like to contribute my part to the fact that VfL can again build on the successes of the past years."
"We are delighted to announce the signing of John Anthony Brooks," added Rebbe, the club's sporting director. "He is a highly-talented and ambitious young player who will help to strengthen our defense. Even at 24 years of age, he already has a great deal of experience."
Brooks had been a regular fixture in the Hertha Berlin lineup since helping the club earn promotion to the top flight in 2012-13. In total, Brooks made 130 appearances for the club while leading it to a berth in the Europa League for next season.
He will not take part in that campaign as he moves to Wolfsburg, a club looking to strengthen following a major letdown of a campaign. Wolfsburg recently topped Eintracht Braunschweig to reaffirm their spot in the Bundesliga after finishing in a relegation playoff place. The club has, historically, been among the league's more competitive clubs, most recently featuring in the 2015-16 Champions League.