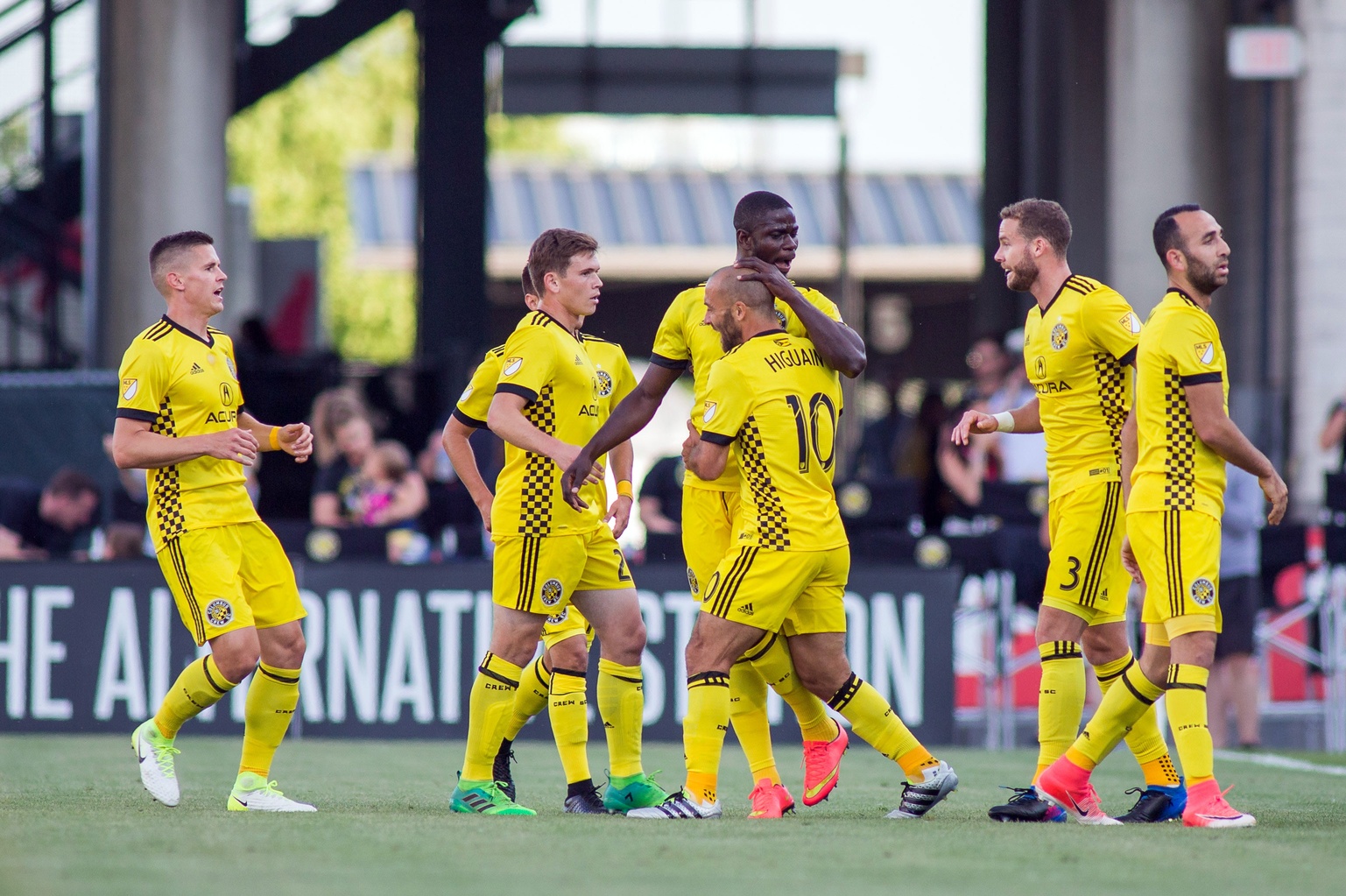 The Columbus Crew took advantage of a depleted Seattle Sounders lineup to roll to a 3-0 victory at Mapfre Stadium on Wednesday night.
Federico Higuain, Justin Meram and Ola Kamara scored a goal each to earn the Crew's first victory since May 13.
The Crew set the tone early on, grabbing their first goal of the night just ten minutes in. After a Hector Jimenez pass, Federico Higuain shot from the edge of the penalty area, easily sending the ball into the bottom left corner.
Eleven minutes later, Justin Meram doubled the lead, scoring his eighth goal of the season. The midfielder received the ball yards from the halfway line and ran all the way to the edge of the penalty area, much like his captain. He, too, then shot from distance, and very quickly the home side had a two-goal advantage. 
Matters got worse for the Sounders with Ola Kamara's second-half goal. The forward, just crossing into the penalty area, wasted no time after getting the ball and shot from the left side of the box. The 59th-minute shot slid in, barely on the correct side of the far post. 
Despite almost splitting possession evenly, the Sounders' 46 percent possession hardly caused any trouble to the Crew defense. Zack Steffen was forced into making a save midway through the second half on a stellar Nicolas Lodeiro shot. The American made four shots in total in the victory. 
The loss ended the Sounders' run of two straight wins, while the Crew won their first match in three with the convincing victory.
Man of the Match
Columbus Crew captain Federico Higuain was instrumental in his team taking control early on in the match, scoring in the 10th minute. He also added an assist on Ola Kamara's goal. With his goal and assist, Higuain became the third player in club history to reach 40 goals and 40 assists.
Moment of the Match
Justin Meram continued his standout season with his 21st minute strike. The goal handed the Crew plenty of separation against a Sounders team without Clint Dempsey and Jordan Morris. 
Match to Forget
The ounders were forced into making three changes to their backline from their victory over the Portland Timbers on Saturday, and the results were not optimal. Conceding three goals and 12 total shots, the quartet of Jordy Delam, Gustav Svensson, Tony Alfaro, and Oniel Fisher never quite got a hold on the game.