SAN JOSE, Calif.- On Saturday night, the Cali Clasico's sixth and final goal served as a testament to why the LA Galaxy's lucrative financial investments on Giovani Dos Santos and Romain Alessandrini have been worth every penny.
Curt Onalfo's men have now grabbed nine straight points on the road, and have yet to taste defeat in their last five games. Along the way, the French and Mexican attacking tandem have delivered a handful of oohs and aahs including their world-class link up in the 64th minute resulting in the game-winner against arch rivals San Jose Earthquakes.
"It's pretty darn good, the fourth goal, can't wait to watch that one again," Onalfo said. "I moved Alessandrini to the left and in a matter of minutes, the ball is on his left foot and he just plays a world-class ball into Gio for a great finish. They're starting to really combine well and we want that to continue."
The partnership has tradd off goalscoring streaks. Early on, it was Alessandrini who was providing the majority of goals despite the team's struggles. Now, it is a red-hot Galaxy being propelled by Dos Santos; the Mexican international has scored five goals in his last four games.
"He's world class, we've been really smart in how we've trained him since preseason," Onalfo said of Dos Santos. "I think he was a little unfortunate early on not to have some more goals, but he's really found his form. He and Alessandrini and the rest of the guys are just doing a hell of a job."
Dos Santos and Alessandrini have produced 12 of the Galaxy's 19 goals this season, and have been involved in six of the nine goals throughout LA's latest three-game winning streak. An attacking partnership reminiscent to Keane's and Donovan's years back, revolving around chemistry on the field and mutual praise.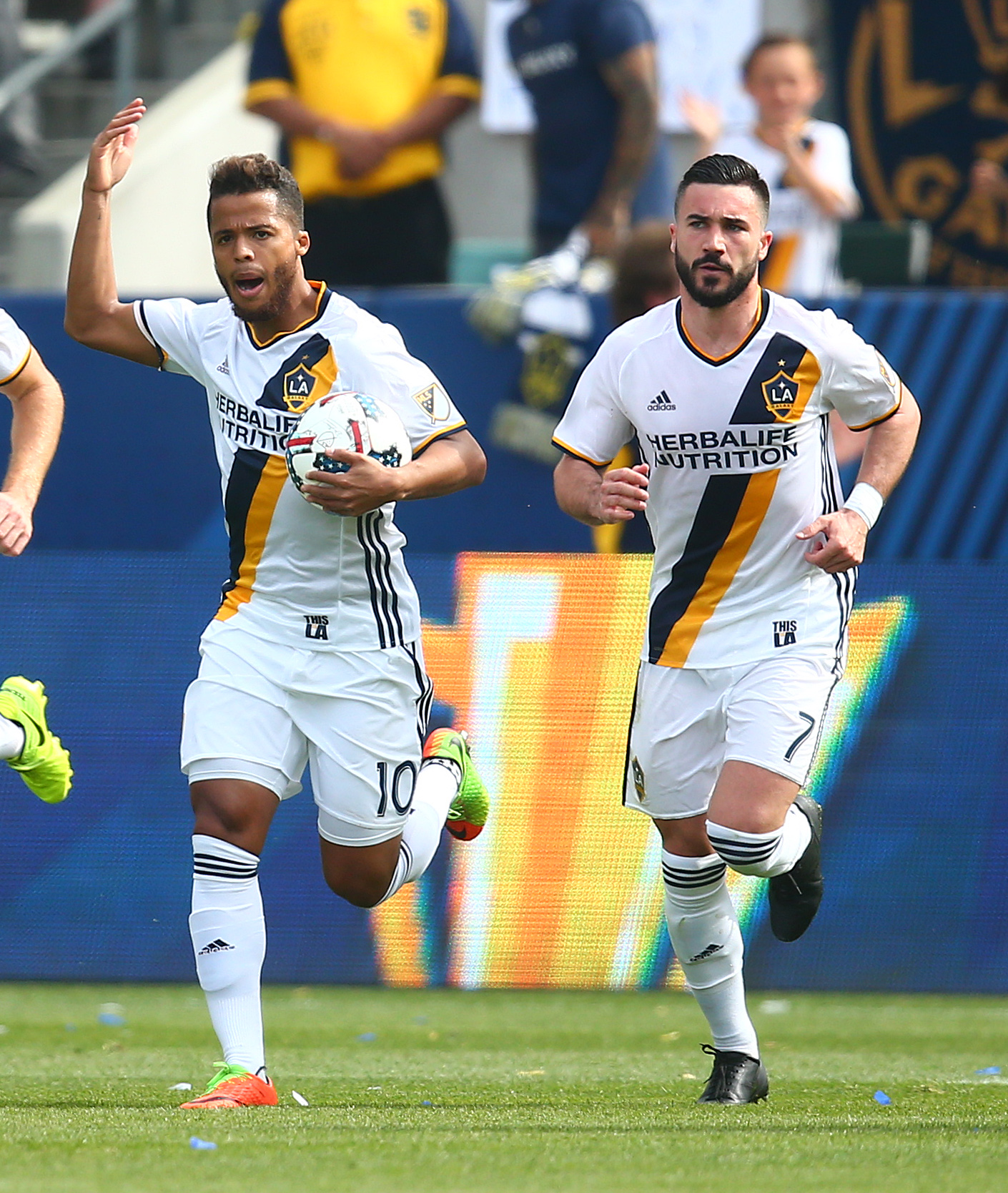 "They are very good players, both two of the best players I know," teammate Joao Pedro said. "The fourth goal is something to say about that, a big goal, a big chemistry."
The pieces are starting to fall in place for Onalfo, the Galaxy are finally back above the red line. Furthermore, Dos Santos consistent world-class performances, and Alessandrini's six goals along with six assists early on his first season justify why the LA Galaxy adjusted their Designated Player philosophy.
"I think Roman has been great for the club, he's a great player," Dos Santos said. "I hope he can keep it going in the same line and our chemistry (I) hope can get better, and always thinking in (what is) the best for the team."