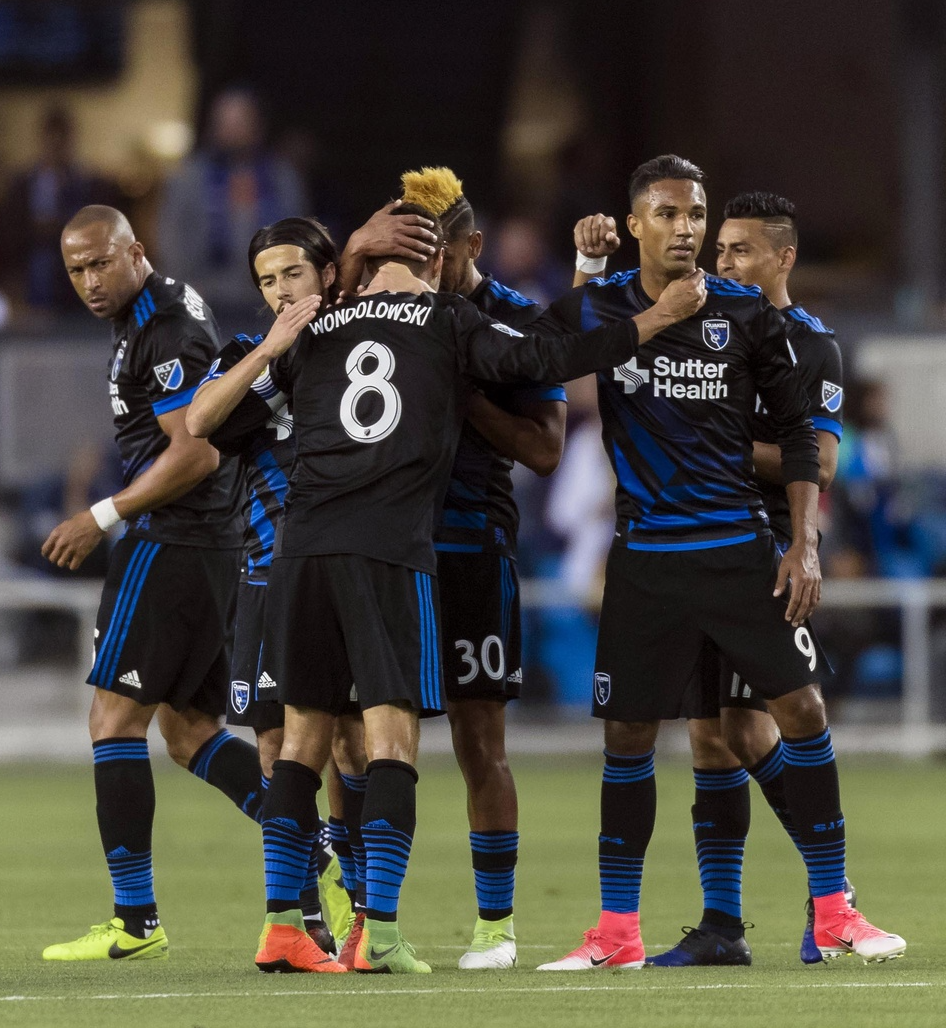 SAN JOSE, Calif.- In a young season that has already seen some ups and downs, the San Jose Earthquakes are in the midst of another high, and head into the weekend confident this one will last longer than the last one.
The Earthquakes have had a pair of two-game winning streaks book-end a six-match winless slide, and after their impressive win over the Portland Timbers, the Earthquakes are looking like a different team.
"I think (it is our) attitude, we have a little more confidence (now)," Kinnear told SBI."You know when you're playing a little bit better, I think (a boost in confidence) happens."
The Earthquakes' recent wins against Minnesota United and Portland suddenly have them in the top half of the West standings, and
"Winning does that (brings confidence to the team), winning kinda looses the mood," Kinnear said. "I think even during the times we aren't winning games the attitude of working hard and being respectful of each other was there."
"I think the attitude was always excellent even (when) we didn't win four, five game," Jahmir Hyka told SBI. "We always kept working and we try always to (tell ourselves) we would win the game(s), so I think that helped us a lot to change this situation and to win the (last two) game(s)."
The Earthquakes travel to Colorado to take on a struggling Rapids team this Saturday, and though they started the season struggling on the road, their win in Minnesota two weeks ago has the team in a different mindset heading to Dick's Sporting Goods Park.
"I really like our attitude, I feel like we've had some good play some good passages all the way through this year," Chris Wondolowski told SBI. "But I think that our mentality and attitude was (challenged and it could have been) really easy to get down on ourselves and really start questioning things (after the winless stretch), but I think that we stayed strong and the attitude is really what has kinda driven us."