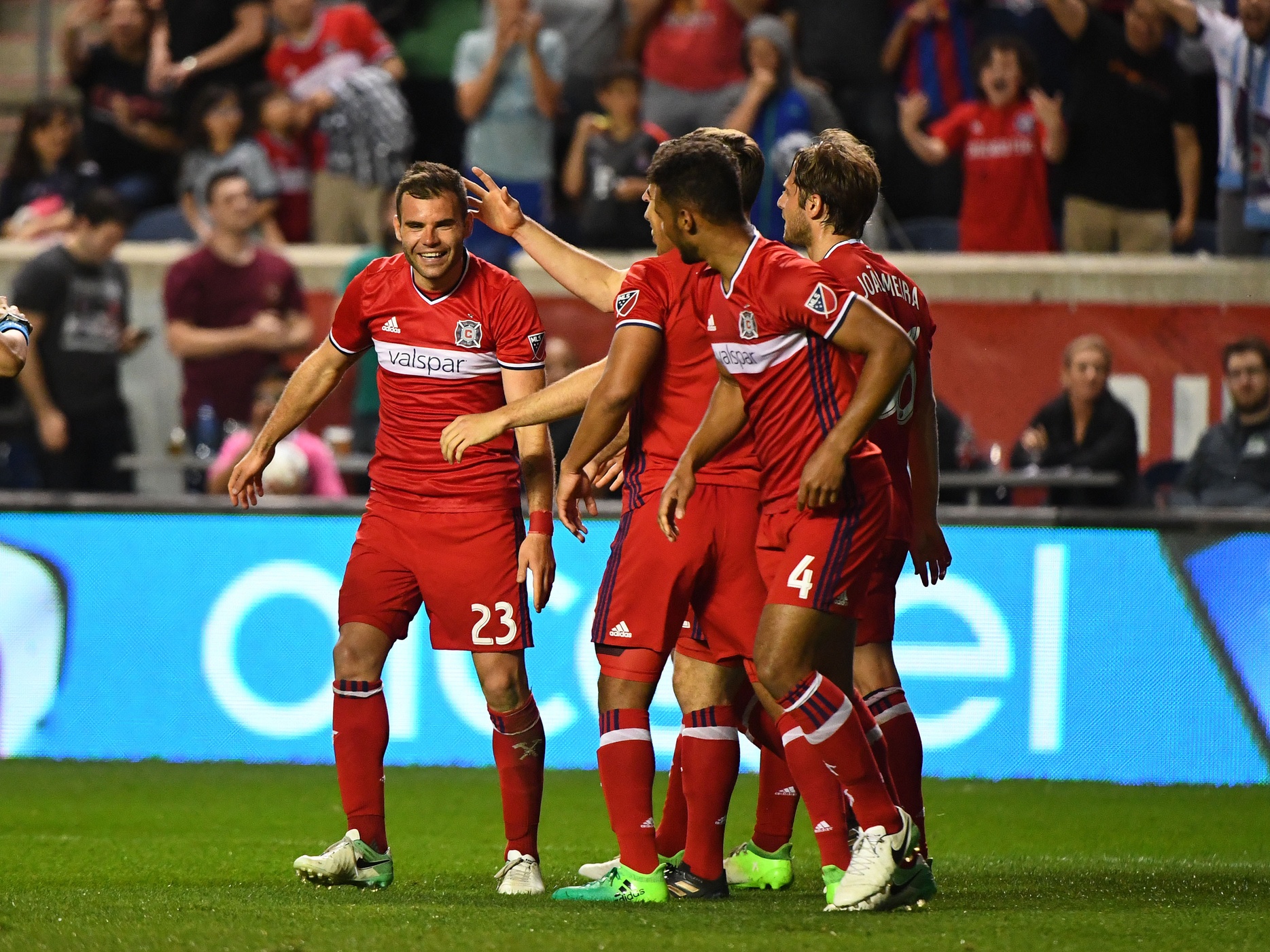 The first half was back and forth to say the least, but the second half left little doubt in a massive Chicago Fire win.
Led by a trio of second half goals, the Fire thumped the Seattle Sounders, 3-1, at Toyota Park on Saturday night. The win is just the Fire's second over the Sounders since the latter's entry into the league.
Nemanja Nikolic got the goalscoring started in the 25th minute after earning a penalty kick. It wasn't without controversy, as an encroachment call on David Accam's original first penalty kick effort got the Fire a second chance. Nikolic stepped up instead for the second penalty kick, burying his shot for the opener.
It didn't last long, though, as Clint Dempsey fired the Sounders back just three minutes later. The deadlock lasted until the 60th minute, when Accam made amends by finishing off a sequence including Bastian Schweinsteiger and Michael De Leeuw.
In the 73rd minute, Luis Solignac removed all doubt by firing home a Nikolic assist before the Hungarian striker added an insurance goal of his own just three minutes later.
The win pushes the Fire up to sixth in the East heading into a midweek match against the Colorado Rapids while the eighth-place Sounders face a midweek encounter of their own against Sporting KC.
MAN OF THE MATCH
Nemanja Nikolic was everything the Fire expect and more on Saturday, providing two goals and an assist to cap off a wonderful performance.
MOMENT OF THE MATCH
The call was, in a way, erased just moments later by Clint Dempsey's response, but Nima Saghafi's encroachment call on David Accam's initial penalty kick set a tone for an unfortunate Sounders team.
MATCH TO FORGET
Joevin Jones was sent off late for a pair of rapid-fire yellow cards, adding to the Sounders' misery by throwing a suspension on top of a bad loss.