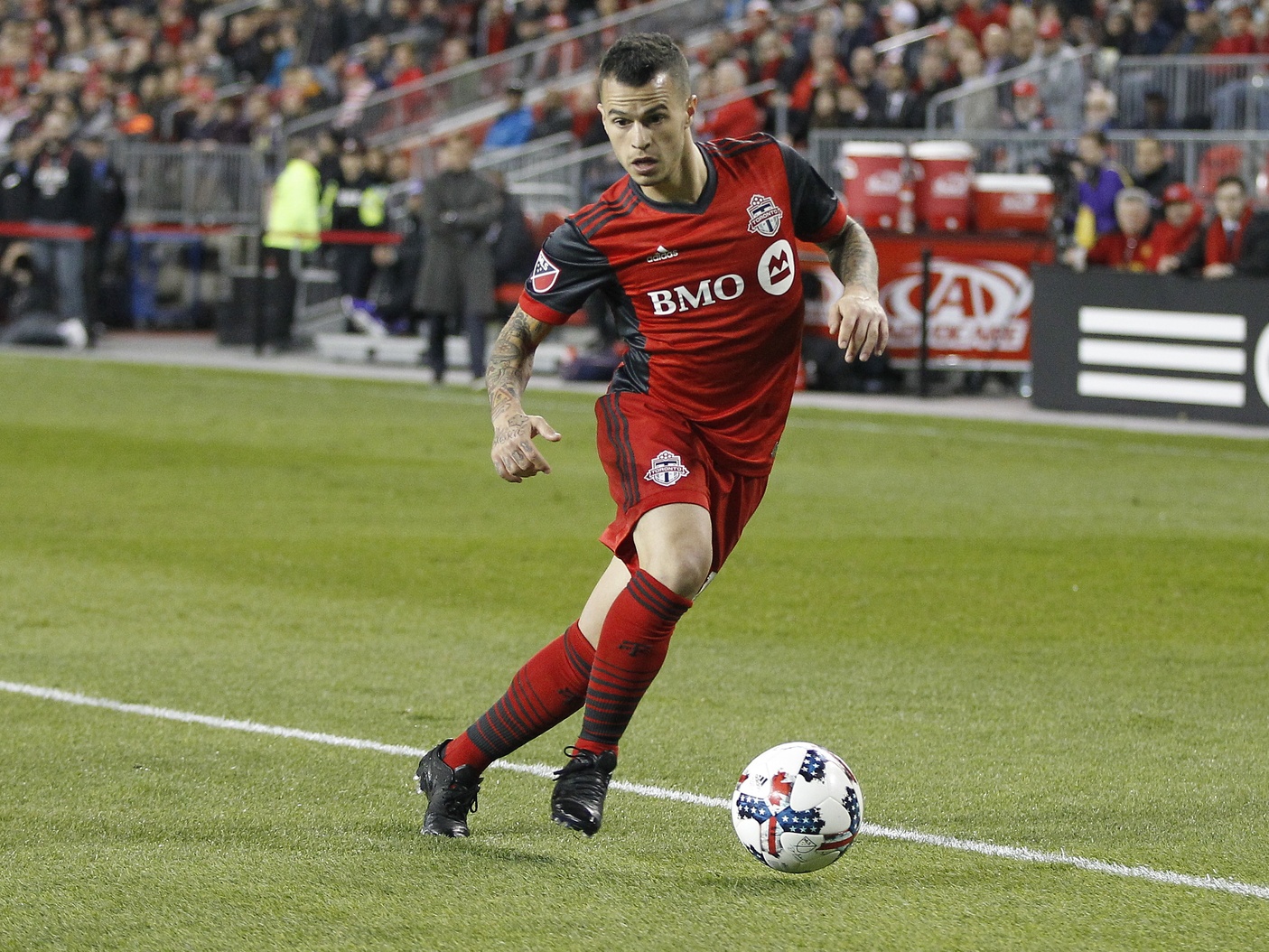 Toronto FC's depth has helped the club earn six straight wins, vaulting the club to the top of the Eastern Conference. Now, that depth is about to be tested in a major way due to a pair of big injuries to crucial starters.
Sebastian Giovinco is set to miss three weeks after being diagnosed with a quad strain, depriving TFC of the club's top goalscorer and creator. Meanwhile, the defense is also set to be short-handed as Nick Hagglund is set to miss eight-to-12 weeks with a torn MCL in his right knee.
Giovinco, whose injury resulted in a 44th minute substitution in TFC's 3-2 win over Minnesota United, has scored six goals while providing one assist in nine games. Haggulund, meanwhile, has played in all 12 of TFC's matches this season, starting 11 of them.
TFC returns to action on Friday for a visit to the New York Red Bulls.