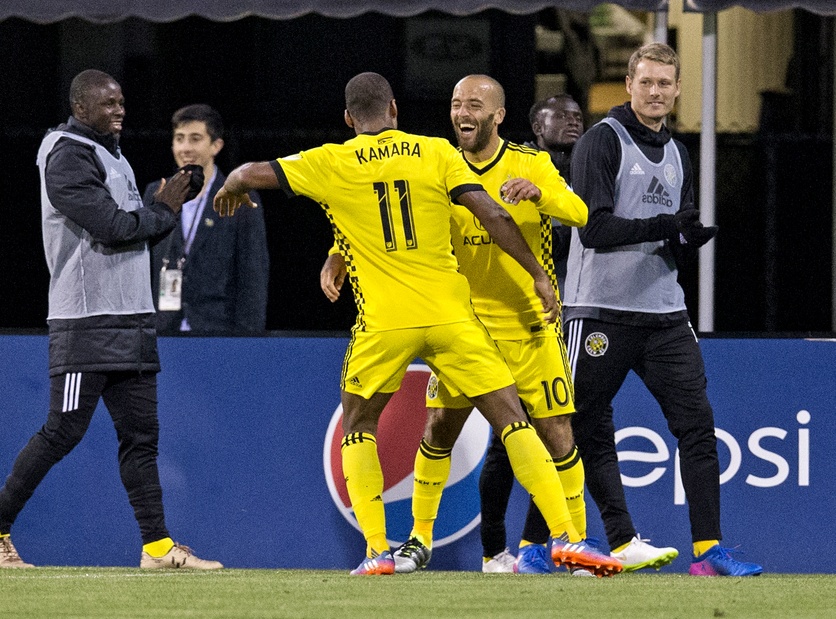 The Columbus Crew went back to their winning ways on Saturday, beating the New England Revolution, 2-0, at MAPFRE Stadium on Saturday.
The game's first goal went the home team's way, with Justin Meram finding Ola Kamara outside of the penalty area. Kamara then darted into the penalty area, sending the ball into the top right corner of the goal to give his team the lead in the 13th minute.
The Crew doubled the lead in the 53rd minute, this time through Federico Higuain. It was Kamara who first brought the ball into the penalty area, finding his teammate from a wide position. Higuain received the pass at the edge of the penalty area, and was easily able to score with a strong strike.
Though the Crew collected the win, it was not easy work, as the two teams split possession throughout the 90 minutes. The Revolution actually recorded more shots than their opponents, but only five of their 15 shots found the target, while half of Columbus' 12 shots were on goal.
Crew goalkeeper Zack Steffen made five saves on the night to post the shutout, including a handful of highlight-reel caliber stops.
Following the win, Columbus sit firmly in third place in the Eastern Conference, three points behind first place Toronto FC, while the Revolution are in ninth place.
Man of the Match
Ola Kamara had a standout day, recording the game's first goal and assisting another. The forward threatened the New England defense all night, taking several shots and forcing Cody Cropper into making a few saves in the process.
Moment of the Match
The match's first goal was quite a stunner, first involving a slick pass from Justin Meram to Ola Kamara. He then ran to the left side of the penalty area, and with only goalkeeper Cody Cropper in his way, he curled the ball into the top right corner of the goal from a tight angle.
Match to Forget
Though the New England Revolution were not particularly poor on the night, right back Andrew Farrell had an off night, performing poorly in attack and defense. His rough night ended with a substitution 12 minutes before full time.