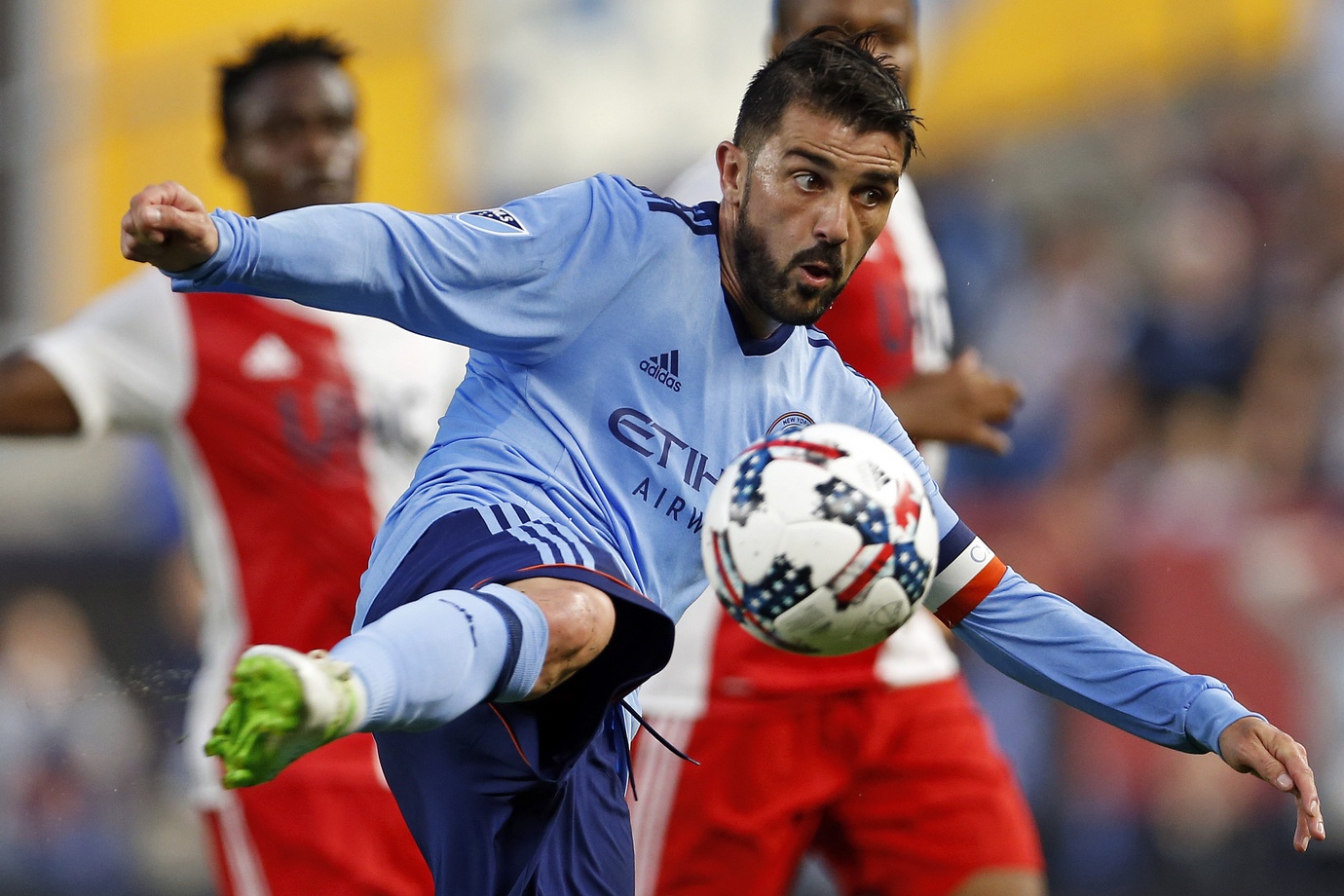 New York City FC's three-game homestand appeared to be off to a great start, but a late equalizer from the visiting New England Revolution forced the third-place side in the Eastern Conference to share the spoils on Wednesday night at Yankee Stadium.
The home side was ahead for 22 minutes in the second half, but it was taken away just four minutes before the final whistle by Xavier Kouassi in a 2-2 draw.
Jack Harrison opened the scoring for the hosts in the 16th minute with his sixth goal of the season. He struck a perfect finish off a cross from NYCFC captain David Villa, who made a physical run up the middle of the field before fading away to the left to make the pass.
The Revs pulled even just eight minutes later on a header by Kei Kamara. Kamara was initially denied by NYCFC goalkeeper Sean Johnson on a one-on-one opportunity but made the following corner count.
NYCFC took the lead in the second half off of a goal by Miguel Camargo, whose header snuck just inside the near post and past Revs goalkeeper Brad Knighton in the 64th minute. Camargo's first goal of the season came just three minutes after he replaced Tommy McNamara.
Patrick Vieira's men looked like they were going to handle the Revs the rest of the way, playing with more possession and defensively, however,  Kouassi changed all of that in the 86th minute, heading in a Kelyn Rowe cross past Johnson to tie the match at two apiece.
NYCFC (6-5-3, 21 points) will look to get back on the winning side of things on Saturday afternoon at home against the Philadelphia Union. The Revolution (4-5-5, 17 points) will look to build off the draw when they take on the Eastern Conference-leading Toronto FC on Saturday at home.
MAN OF THE MATCH
Kelyn Rowe was asked to play in three different positions on Wednesday, and he shined in each of them while providing an assist on the last-gasp equalizer.
MOMENT OF THE MATCH
Xavier Kouassi's late header off of a free kick near the box helped the Revs pull a late road draw and save themselves a point.
MATCH TO FORGET
New England's Diego Fagundez was non-existent in Wednesday night's match, recording just a lone shot.