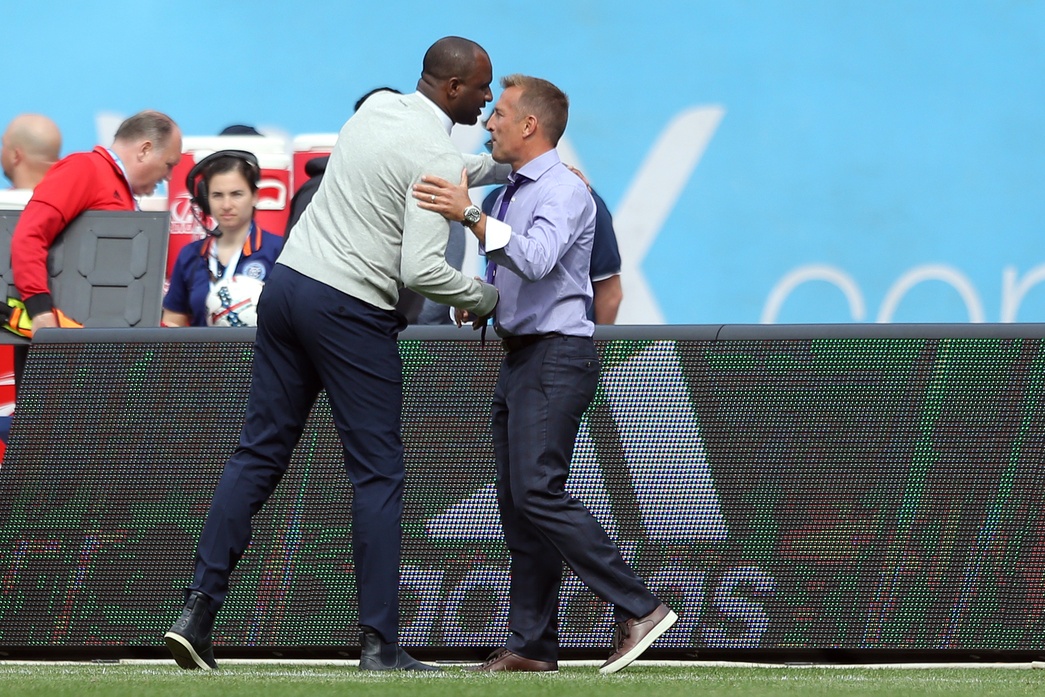 For a variety of reasons, Orlando City and New York City FC have developed into natural rivals after coming into MLS as expansion partners. After Sunday's match, that rivalry saw a bit more fuel added to the fire.
Orlando City head coach Jason Kreis, who managed NYCFC in the club's inaugural season, took exception to several comments from current NYCFC boss Patrick Vieira. In the buildup to Sunday's match, the French legend said NYCFC was "the better team in both games" against Orlando City this year, a pair of Lions wins by scorelines of 1-0 and 2-1.
On Sunday, Vieira doubled down on his comments. Following a 3-0 NYCFC win, and Orlando City's first home loss, Vieira stated that he felt NYCFC "dominated tonight like the last two games we played against them".
Kreis, in turn, took exception.
"Let me guess, he said they were the better team… I'm not certain that, if you look at the possession statistics, that they controlled the game," Kreis said. "I think it was darn near 50-50 percent. In my opinion, I think that we as coaches need to do a better job of respecting our opponents after performances."
Kreis went on to say that he did agree with the assessment that NYCFC was better on the day. The visitors, obviously, took their chances, and they took them well. An early David Villa penalty kick got the ball rolling before a Rodney Wallace tap-in doubled NYCFC's advantage.
Given the chance to climb back into the game in the second half, Cyle Larin fired his penalty kick well wide of the target, effectively dooming any comeback effort. Another Villa goal late served as insurance, finalizing a lopsided scoreline.
"I think at the beginning of the game, it felt like things were going to go in a positive direction for us and then the penalty was made, and that took some air of out us," Kreis said. "I thought we were doing okay and then the second goal comes and it took more air of us. It's one of those games where I feel like, as stupid as this is to say, goals change games. It's very cliche, but I felt that's where we were at tonight.
"It wasn't our night. I'm not going to stand here and say anything crass or disrespectful as if we were the better team, because we weren't. New York City was very good tonight and deserved to win."
The loss ended Orlando City's extended home unbeaten run, giving the club the first loss inside Orlando City Stadium. Perhaps more concerning, though, is that the club is now winless in five matches.
With a match against Minnesota United looming, Kreis is looking for his side to break out of its current slump, one which he believes his side is strong enough to push past.
"We have to stay level-headed," Kreis said. "When we were 6-1, clearly we could have been feeling better about ourselves than we were. We tried to stay grounded then and, after every win, we talked about the improvements we need to make. After the loss, we stay the same.
"We won't go into a shell or believe we're the worst team in the league or we're in some bad spot. We still need to improve. We're going to work hard every week and we're going to prepare for next week's game."