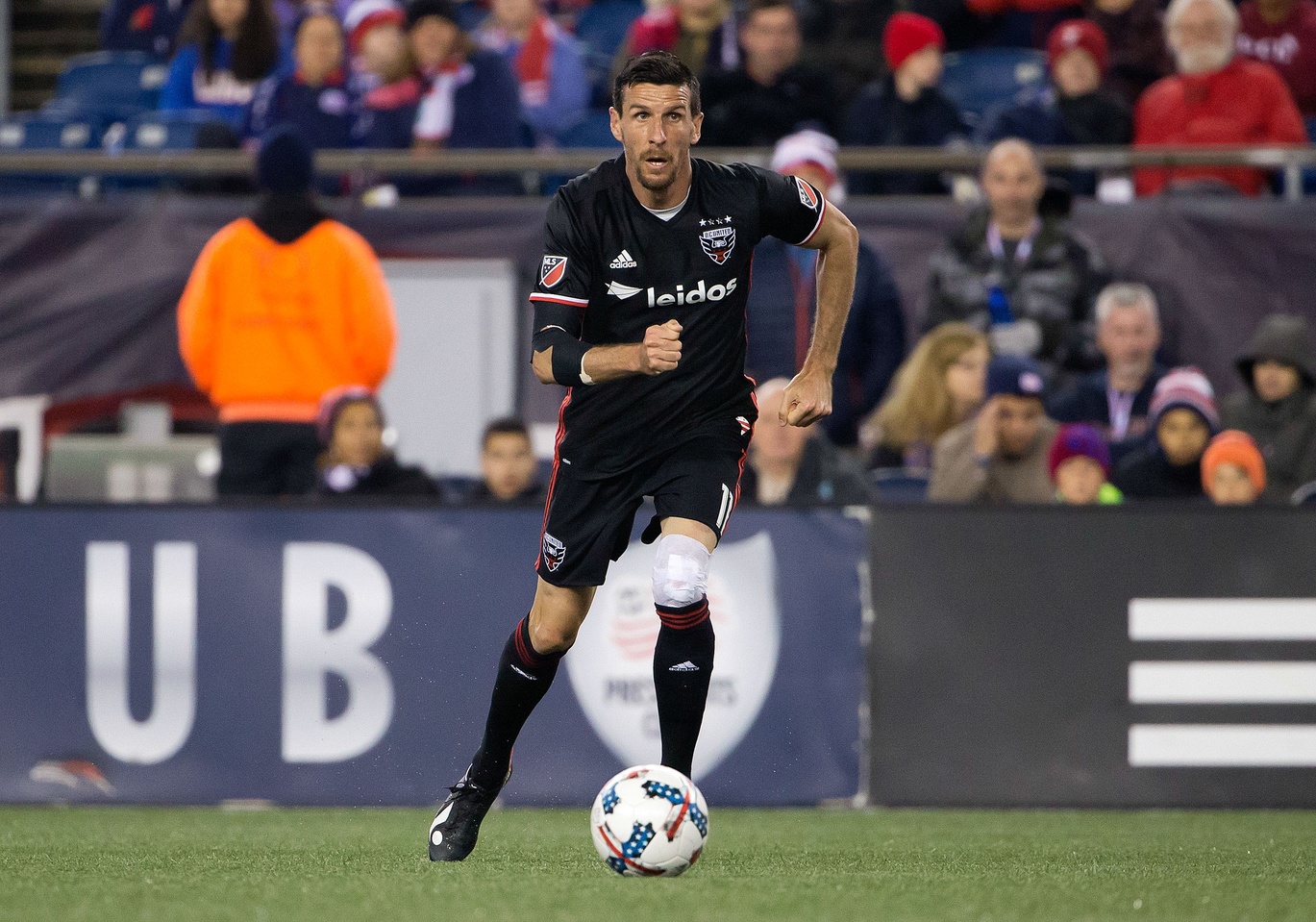 At a club where little success has been had, there is one legendary player who made a mark with the Philadelphia Union.
Unfortunately, Sebastien Le Toux was not treated with the same respect by the organization itself last year, as he was shipped off to the Colorado Rapids in August for allocation money. When the deal was announced to the public, the departure of Le Toux was dropped at the bottom of the press release.
Now, as he prepares to face the club he made a name for himself at on Saturday, Le Toux has reflected back on the moment he was let go for a second time by the Union.
"I got a phone call at 6 p.m. saying that I was going to come to the stadium for news, but I told them to tell me on the phone and they told me I was traded," Le Toux said. "The next day I just went to the locker room, said goodbye to my teammates and went on my to Colorado."
Le Toux was essentially seen as surplus by the Union after they acquired Chris Pontius and drafted Fabian Herbers. The Frenchman, who spent six seasons with the club, scored two goals and recorded five assists in 21 games played for the Union in 2016.
Despite being an asset off the bench for the Eastern Conference side, Le Toux was shipped off in a manner he could only describe as disappointing.
"It was a crazy trade for me last year," Le Toux said. "I didn't really understand why it happened. I guess they made a call and the only thing for was to go to Colorado. I couldn't say no to the trade. It's a part of MLS, but it was disappointing that I got traded again last year. I can do nothing about it. It was a big disappointment for me to leave again last year, but what I can do? Pretty much nothing."
Le Toux left Colorado after the end of the 2016 season and signed with D.C. United as a free agent. He earned a starting spot due to injuries over the last three weeks, and he has scored on two occasions.
"It was a bit slow at the beginning," Le Toux said. "I came into the team and tried to know everybody and the players and I found my place after a few weeks and preseason went well. I took my opportunity after a few injuries to come into the squad and luckily I got two goals in my first two starts. It was a good thing for me and I hope it continues for me during the season."
Asked if he would celebrate if he does score on Saturday night at RFK Stadium, Le Toux said he would, but the circumstances would change if he was playing at Talen Energy Stadium.
"If I score in D.C., yes," Le Toux said. "If I score in Philly, no. I have much respect for the fans. I will not celebrate. If I play at home and score this weekend, I think will celebrate. It won't be a crazy one, but I might celebrate with my teammates because it's the team I play."
And while Philadelphia still holds a spot in Le Toux's heart, his wife still resides and works there, he's focused on the task at hand this weekend.
"I will definitely be back in Philadelphia after my career, it's where I'm from," Le Toux said. "The Union still have a part in my heart. I would love to see them do well after I'm playing, but for right now I don't play for them. I want D.C. to be better than them. In the future, we will see."