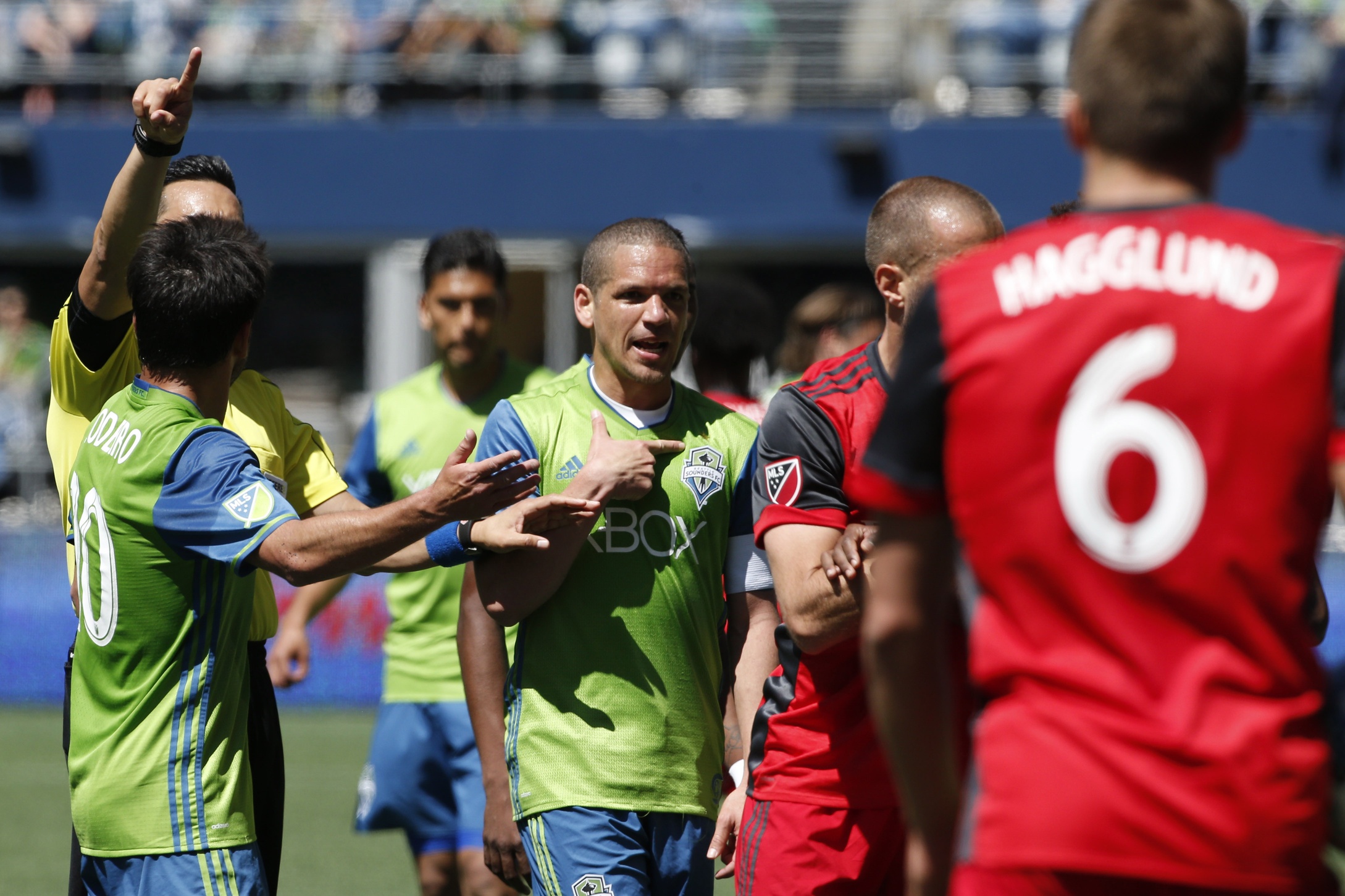 The Seattle Sounders will be without Jordy Delem when they take on the Chicago Fire this weekend thanks to a mixup in their last match.
Delem's retroactive suspension was issued by the MLS Disciplinary Committee Thursday. During the Sounders' game against Toronto FC, a yellow card was mistakenly issued to midfielder Ozzie Alonso instead of Delem in the 46th minute. According to the league, the incident was "a case of mistaken identity".
That caution would have been Delem's second of the game, removing him from it and suspending him for the game against the Fire.
The Sounders were lucky to finish the game, which they ultimately lost 1-0, with 11 men. Delem was also issued an undisclosed fine by the league. Brian Schmetzer has said that Oniel Fisher will make the trip to Chicago with the team. Fisher would be the most likely replacement for Delem in the right back spot.