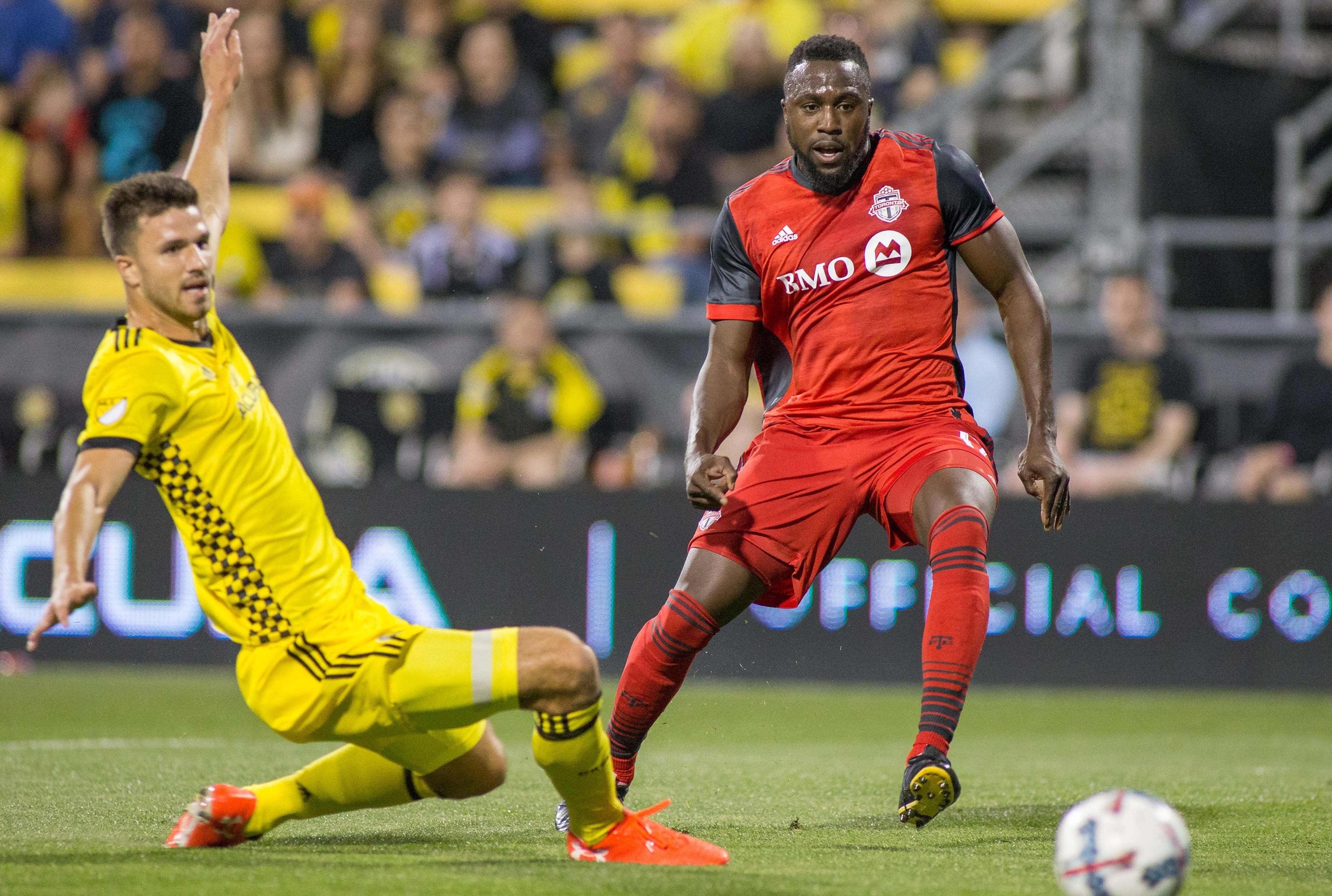 Toronto FC has lost just once this season and now, in the midst of an overwhelming run of games, the MLS Cup runners-up get a chance at some revenge against a fellow Eastern Conference contender.
Winners of four straight, TFC visits the Columbus Crew on Wednesday in the Canadian club's third match in an eight-day run. Entering the day, Toronto FC sits atop the East with 19 points while the Crew sit fourth on 16.
The match will be a rematch of an April 15 clash between the two sides, one which saw the Crew hand TFC their only loss of the young season.
On that day, it was Jozy Altidore who opened the scoring before Justin Meram and Ola Kamara fired goals of their own, sealing a 2-1 win. All three could certainly feature on Wednesday after TFC opted to utilize their depth in a weekend win over the Seattle Sounders.
Kamara and Meram have led the way on the attacking end for the Crew, combining for 10 goals, but they'll be faced with a tough task on Wednesday. The TFC backline is allowing less than a goal a game entering Wednesday's match and, even without leader Drew Moor, the TFC defense has looked elite throughout most of the season.
The Crew defense, meanwhile, has also been strong, but it remains to be seen if rookie Alex Crognale is ready for a full 90 minutes after making a brief return last time out. That match, a 2-0 win over the New England Revolution, snapped a two-game skid with losses to both New York teams.