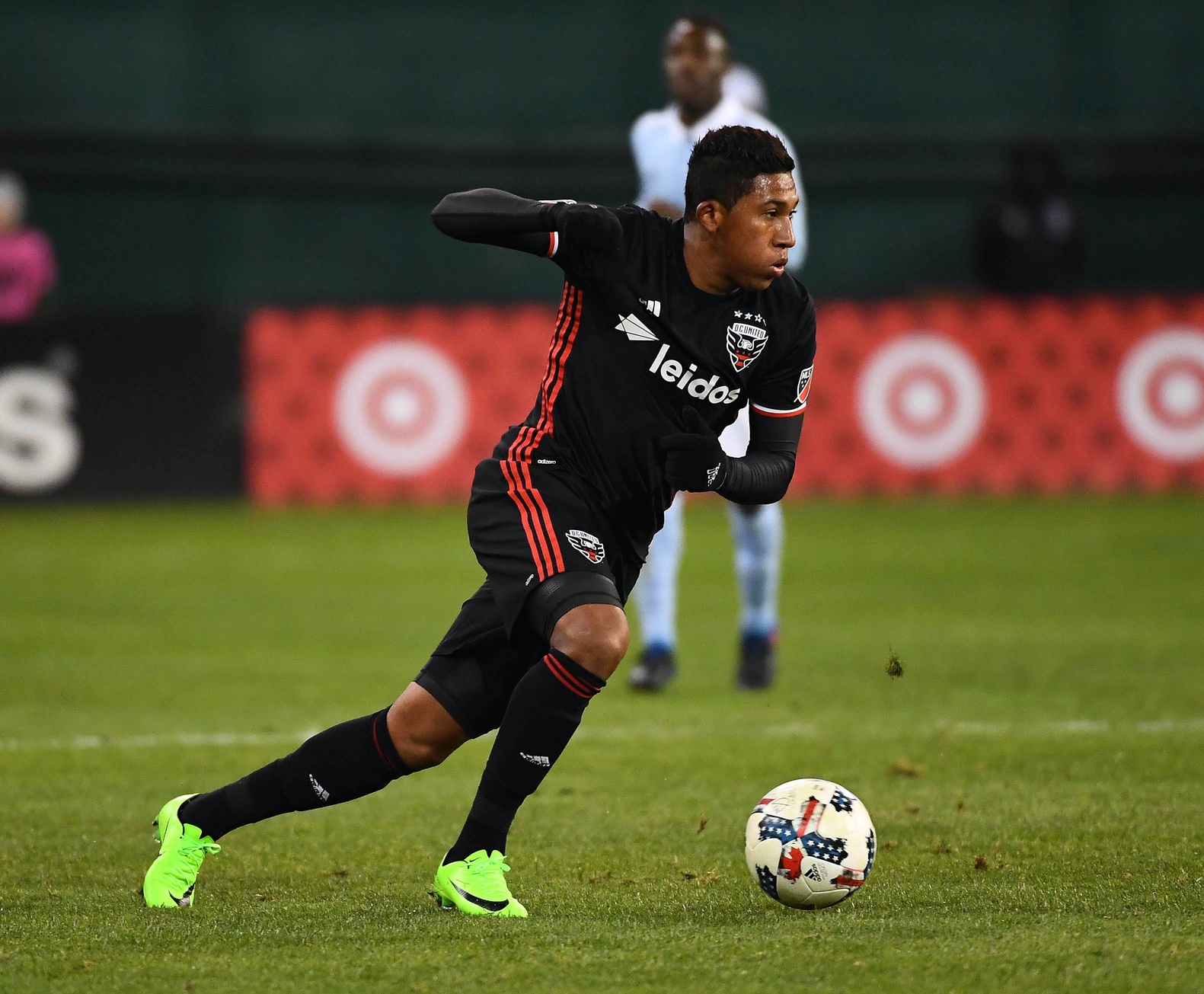 The MLS Disciplinary Committee had a busy week, and five players have paid the price for their weekend transgressions.
Jose Ortiz is the most notable as the D.C. United forward was suspended for simulation in his team's win over Vancouver Whitecaps this weekend.Ortiz earned a game-winning penalty for D.C. and replays showed an aggressive simulation from the player. Ortiz made his move into the box and then inexplicably pulled his legs up and went to the ground without any contact.
Ortiz wasn't the only player to receive a suspension upon review. The MLS Disciplinary Committee had a busy week this week. A total of eight players were issued suspensions and/or fines following week 13.
The five players suspended by committee review are Ortiz (D.C. United), Sam Cronin (Minnesota United FC), Teal Bunbury (New England Revolution), Bobby Burling (Colorado Rapids), and RJ Allen (New York City FC).
Cronin committed a reckless tackle on Orlando City's Matias Perez Garcia. Cronin went in studs up on the plant foot of the midfielder in Minnesota's win. Cronin received a yellow card during the match, but the committee levied the suspension for the seriousness of the foul committed.
Bunbury got away with violent conduct during the match against New York Red Bulls Saturday night. Bunbury struck Damien Perrinelle in the head from behind after the pair went up for a 50/50 challenge in the second half. Bunbury was given a yellow card during the match in the 95th minute. The Revs forward will now serve a two-game ban.
Burling elbowed Benny Feilhaber in the head following a free kick during Colorado's victory over Sporting Kansas City. Burling also received a yellow card during the match.
Allen kicked out the legs of Greg Garza during Atlanta United FC's win over New York City FC Sunday. The fullbacks tangled with each other during an attacking move and, after swinging his arms at Garza, Allen kicked out at the fullback. The incident happened off the ball and went unpunished during the match.
The committee also fined a number of players for improper contact during the match. Sebastian Blanco (Portland Timbers) and Tyrone Mears (Atlanta United FC) were both fined for hands to the face/neck. Blanco's infraction may have seemed innocuous as the midfielder seemed to only put his arms around the head of Christian Roldan to talk to the midfielder after a foul suffered, but the committee levied a fine just the same.
Lastly, both D.C. United and Vancouver Whitecaps were issued warnings for violating mass confrontation rules during Saturday's match. It is the first infraction for both clubs and no further action is needed.