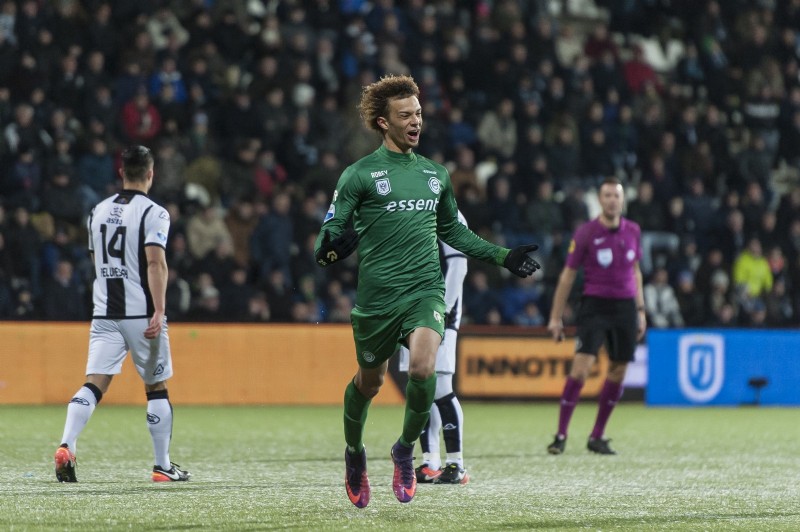 The silly season in Europe is upon us,  and one of the first Americans to move is a prospect plying his trade in the Eredivisie.
Right back Desevio Payne has moved from FC Groningen to Excelsior pending a physical with his new club. The move comes after the fullback made sporadic appearances with Groningen, featuring just six times this season.
"I had a first conversation a couple of weeks ago, and that actually felt right," Payne said. "It was a positive conversation and the story immediately spoke to me, just like the manager. Excelsior may be a smaller club than FC Groningen, but it is a hot club. I immediately noticed that when I was there. I want to focus on playing time and that's why Excelsior is the right choice.
"At FC Groningen I did not get the time to show what I can. I have played some games, but they could not guarantee that I will play a lot. So it was better and wisest to break apart. At Excelsior I hope to make those playing minutes. "
Payne, who played for the United States during the last U20 World Cup in 2015, spent the last five years at Groningen, making his way from the youth ranks to the senior team, where he made 17 appearances in two seasons.
Payne could end up being one of the potential long term solutions at full back for the U.S. Men's National Team, but first he needs to receive first-team minutes on a consistent basis, and those minutes could come after a move to a new club.
"I am a right back with the main goal of keeping the back close," he said. "Make sure the opponent can not score, that's my main task. In addition, of course, I would also like to contribute my part as much as possible. At Excelsior, I feel the passion and the pleasant atmosphere. I have a good feeling at the club and I will have a lot of fun there."