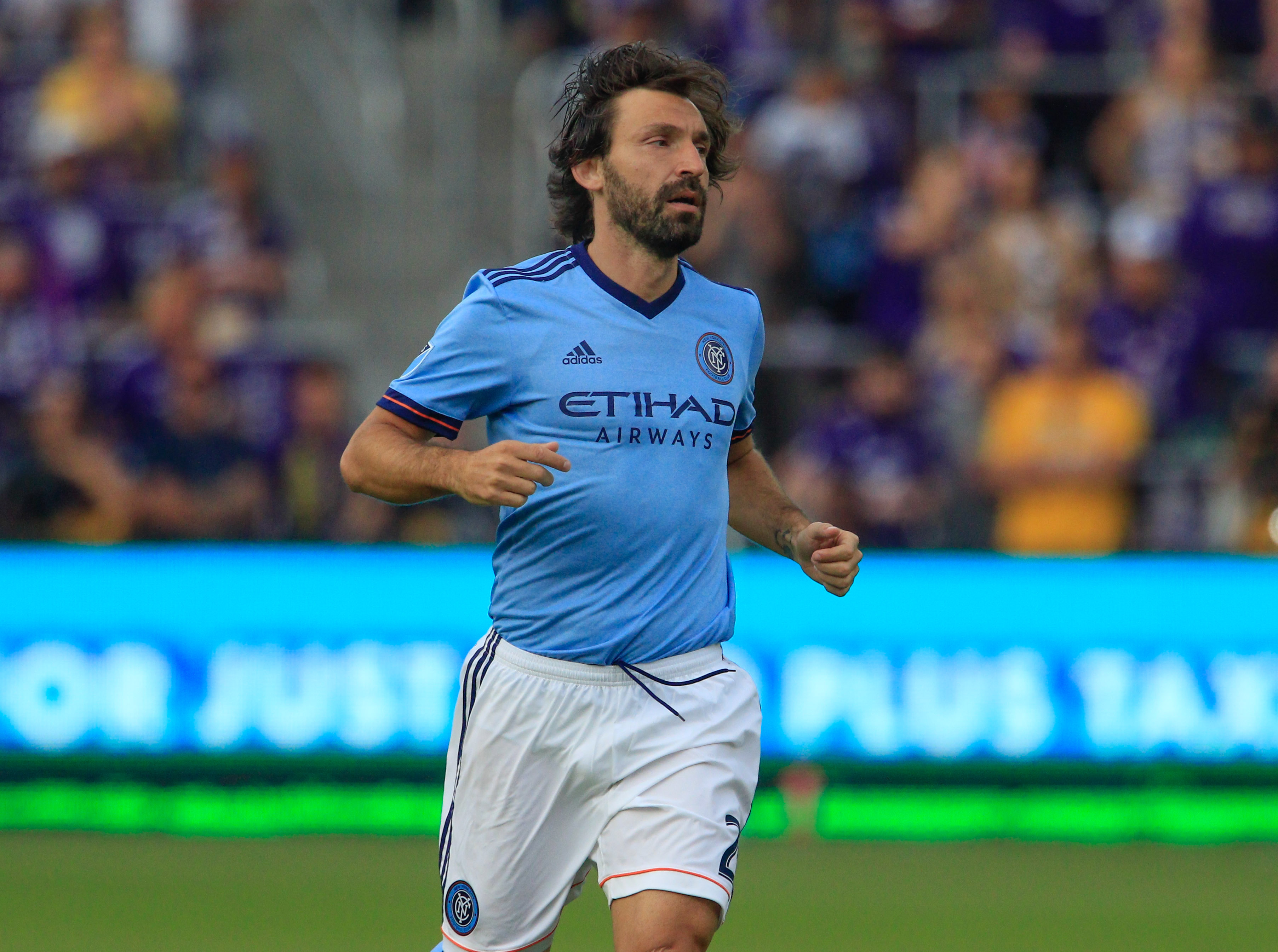 Even the most talented stars are at the mercy of their body's ability to perform at a high level. All the technique in the world can't prolong a career if your legs simply can't carry you, and that holds true for everyone on a long-term scale, though some rebel against it longer than others.
Andrea Pirlo has been a world class talent for the past 16 years. He's won at every level and displayed vision and technique that have at times made the superstars  playing around him look like bumbling children. His style of play lends itself to a long career, as his fantastic positioning frequently leaves him not needing to exert a ton of energy sprinting around. But Pirlo is also 37 years old. Even with the reduced amount of running he does compared to other midfielders, his legs still need to carry his body over the course of a match, and they're showing clear signs of losing that ability.
Pirlo hasn't been a bad acquisition for New York City FC by any stretch. His prowess at distributing balls forward from deep in midfield led him to third on the team in assists in 2015, despite only playing half the year, while proceeding to lead the team with 11 assists in 2016. In NYCFC's possession-based style of play, Pirlo has been a focal point that has allowed the team to control the pace of play and control the ball for prolonged periods of time. He still displays the world class distribution, intelligence and control that made him one of the best ever for the past 16 years.
But he comes with a downside as well. When NYCFC lose possession or are pressed heavily by a high-pressure system, Pirlo becomes a liability due to his lack of agility and defensive prowess at this stage of his career. Too frequently, he's left his fellow midfielders in Patrick Vieira's 4-3-3 system alone to cover for his inability to track back effectively. At times it has cost NYCFC goals and points.
So far in 2017, Pirlo has played the full 90 minutes just twice: in a loss to Orlando City to open the year, and a draw against the Montreal Impact a few weeks later on March 18th. When Pirlo hasn't gone the full 90 minutes or wasn't on the field at all, NYCFC has a record of 4-2-0. A small sample size to be sure, but still a drastic difference in results. Pirlo has been subbed off every match since that March 18th contest against the Impact and didn't play in NYCFC's recent win against the Columbus Crew.
In previous years, NYCFC struggled for depth in the midfield. But this year, with high levels of performance from acquisitions Maxi Moralez, Alexander Ring, and Yangel Herrera, as well as the continued contributions of Tommy McNamara, NYCFC haven't had to rely as heavily on their aging Italian superstar for production in attack or defense.
Though how Vieira plans to use Pirlo moving forward remains to be seen, the trend currently is a reduction in minutes with some positive results to show. With Ring and Herrera showing themselves capable of box-to-box play in recent matches, and Moralez thriving in the attack, options abound for Pirlo's use. Is he most effective as a 60-minute starter? Over a full 90 minutes when healthy and rested? Or perhaps as a literal super-substitute?
With that in mind, SBI asks how you think Andrea Pirlo is best utilized by NYCFC. Vote in the poll below and state your reasoning in the comment section.
[polldaddy poll=9737650]