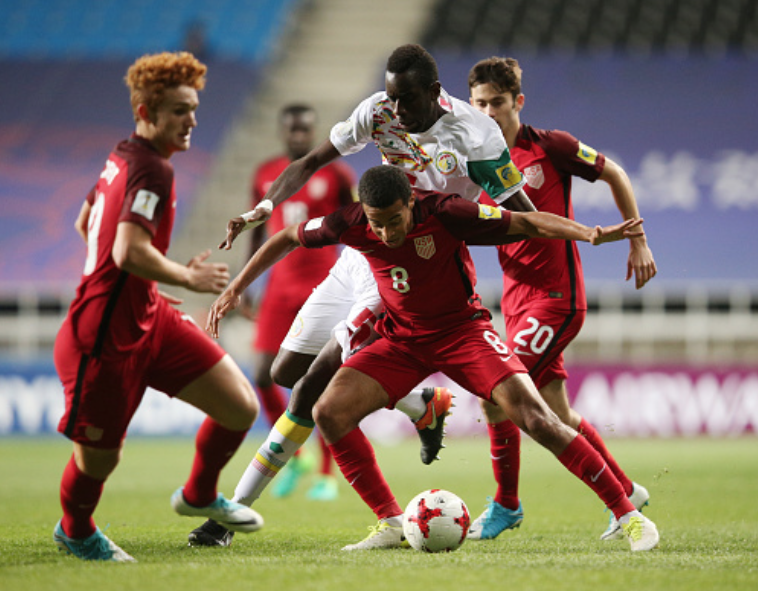 The U.S. U20 Men's National Team put together a comprehensive team performance in Thursday's 1-0 victory over Senegal. Among all the standout showings from front to back, one player stood out the most.
New York Red Bulls midfielder Tyler Adams commanded the middle of the park for 90 minutes as the U.S. claimed the top spot in Group F with one game remaining before the knockout round. His work on both sides of the ball made him the choice for SBI Man of the Match.
Adams played a vital role in setting up the game's only goal, scored by Josh Sargent in the 34th minute. Adams touched the ball over to Luca de la Torre on the right wing before de la Torre connected with Sargent in the box for the 17-year-old's third strike of the competition.
In addition to setting up the strike, Adams limited the amount of significant chances for Senegal, which came in as one of the favorites to go far in South Korea. Adams worked well with the centerback pairing of Cameron Carter-Vickers and Erik Palmer-Brown to ensure the American defense remained organized. Now with a win in hand, Adams and his teammates have to replicate Thursday's showing on Sunday morning against Saudi Arabia, where only a draw is needed to secure passage into the knockout phase.
Adams edged out Cameron Carter-Vickers and Josh Sargent for Man of the Match honors.
What did you think of Adams' performance? Which player stood out to you on Thursday?
Share your thoughts below.