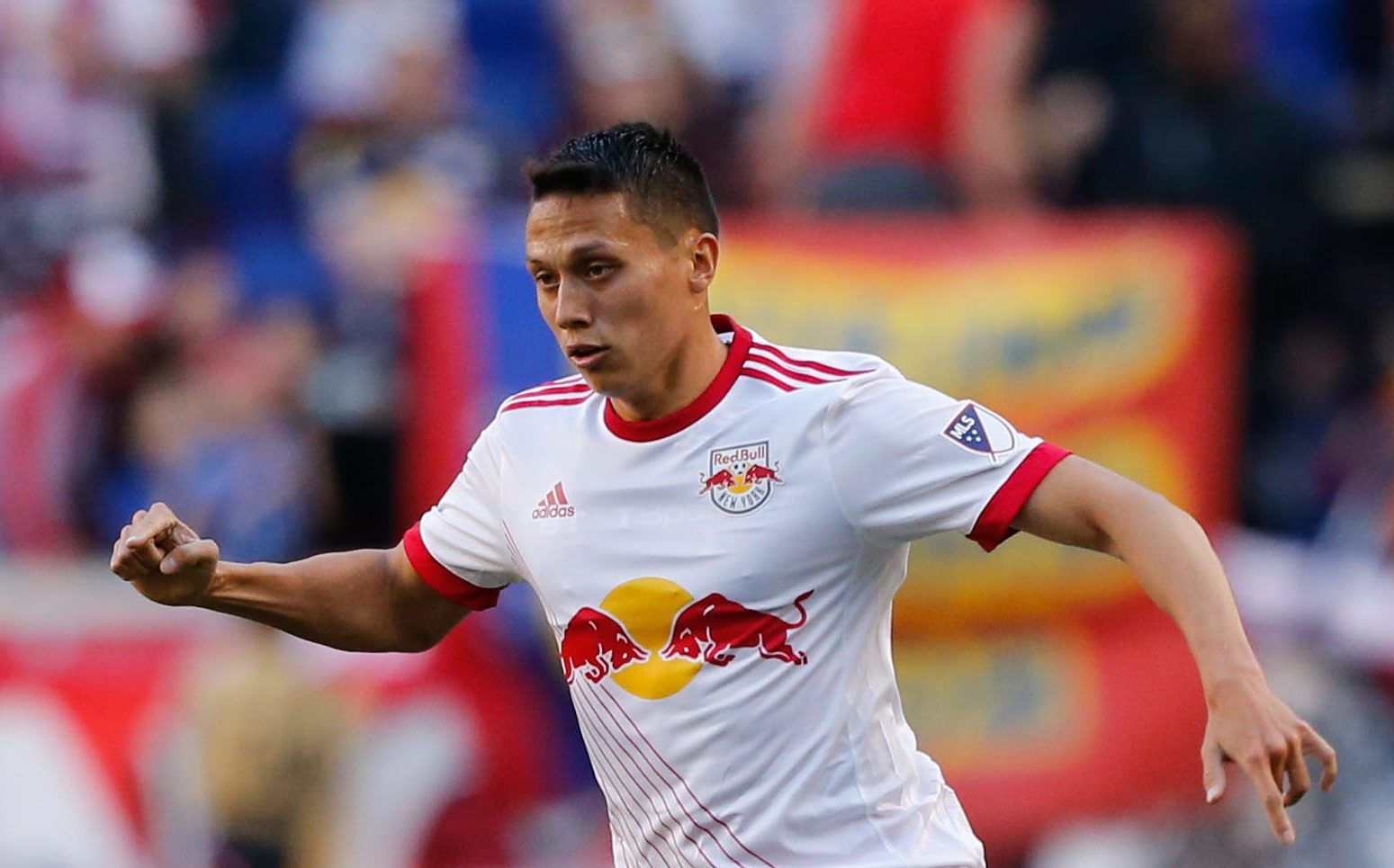 Kemar Lawrence may have grabbed the headlines in the New York Red Bulls victory over the New England Revolution on Saturday, but it was the renewed confidence of Sean Davis that quietly shone brightest on the evening.
Davis returned to the lineup following Tyler Adams call-up to the U.S. Under-20 Men's National Team for World Cup duty. Despite Sean Davis being touted as Dax McCarty's heir apparent, he has struggled to find his form in 2017. The aforementioned Adams replaced Davis after just three games and held onto the starting role.
Davis in turn waited patiently for his chance to prove his merit. That chance came when Adams went on international duty, but Davis struggled to make the most of the chance.
After being left out of the lineup against Toronto FC, Davis took the field against the Revolution and proceeded turned in his best performance of the year.
"It's not been easy for (Davis). Let's all be straight. He had a lot of pressure on him," Jesse Marsch said after Saturday's match.  "We made the decision to make a switch and go with Tyler. The whole time I was trying to keep him motivated and engaged in the right ways.
"He was really in training putting a lot into it every day to show when he got his next opportunity that he was going to take it and not look back," Marsch said. "In that sense, he's started to look more and more like the player that we know he is."
Davis played a critical role in the play leading up to the Red Bulls opening goal in the 47th minute. Davis received the ball and quickly found Kljestan at the top of the box. While the pass seemed innocuous, it accomplished something the Red Bulls have struggled with this season: finding Sacha Kljestan around the box before the defense has a chance to set up.
The Red Bulls' season is inextricably tied to the trade of former captain Dax McCarty. The talking points have mostly focused on McCarty's leadership, but his ability to split defenders and start the attack may be a bigger loss for the team.
Criticism of the play of Sacha Kljestan centers on his ability to create chances. For him to be successful in creating chances, he needs to receive the ball in more advanced positions. If Davis can continue do make the kind of contributions he did on Saturday, Kljestan and the Red Bulls attack could start to find more consistency, and Davis could settle into a more regular role.
"I think the upside for Sean is so big," Marsch said. "It's just about continuing to support him and let him know how much we believe in him."