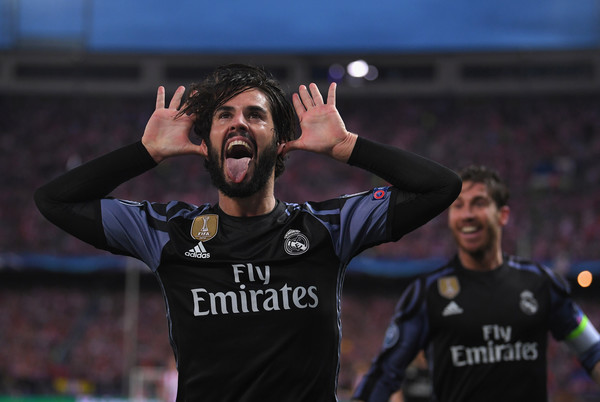 While a slew of midweek MLS matches headline the afternoon slate, European action kicks off Wednesday's schedule as several heavy-hitters take the field.
In Spain, Real Madrid continues the club's title push with a visit to Celta Vigo, knowing three points are necessary in the back-and-forth race with Barcelona. Monaco, meanwhile, can lock up the Ligue 1 crown against Saint-Etienne.
Manchester United headlines English action as Jose Mourinho's side looks to build towards a Europa League crown while Champions League finalists Juventus face a cup final in a Coppa Italia clash with Lazio.
MLS then takes over the evening slate with five matches on the schedule.
If you will be watching today's action, please feel free to share your thoughts and opinions in the comments section below.
Enjoy the action (Today's TV schedule below):
MLS
7:30 p.m. – MLS Live – Philadelphia Union vs. Houston Dynamo
8:30 p.m. – MLS Live – Chicago Fire vs. Coloarado Rapids
8:30 p.m. – MLS LIve – Sporting KC vs. Seattle Sounders
9 p.m. – MLS Live – Real Salt Lake vs. NYCFC
10:30 p.m. – MLS Live – San Jose Earthquakes vs. Orlando City
ENGLISH PREMIER LEAGUE
2:45 p.m. – NBCSN – Manchester United vs. Southampton
LA LIGA
3 p.m. – beIN Sports USA – Celta Vigo vs. Real Madrid
LIGUE 1
3 p.m. – beIN Sports Connect – Monaco vs. Saint-Etienne
COPPA ITALIA
3 p.m. – GOLTV – Juventus vs. Lazio