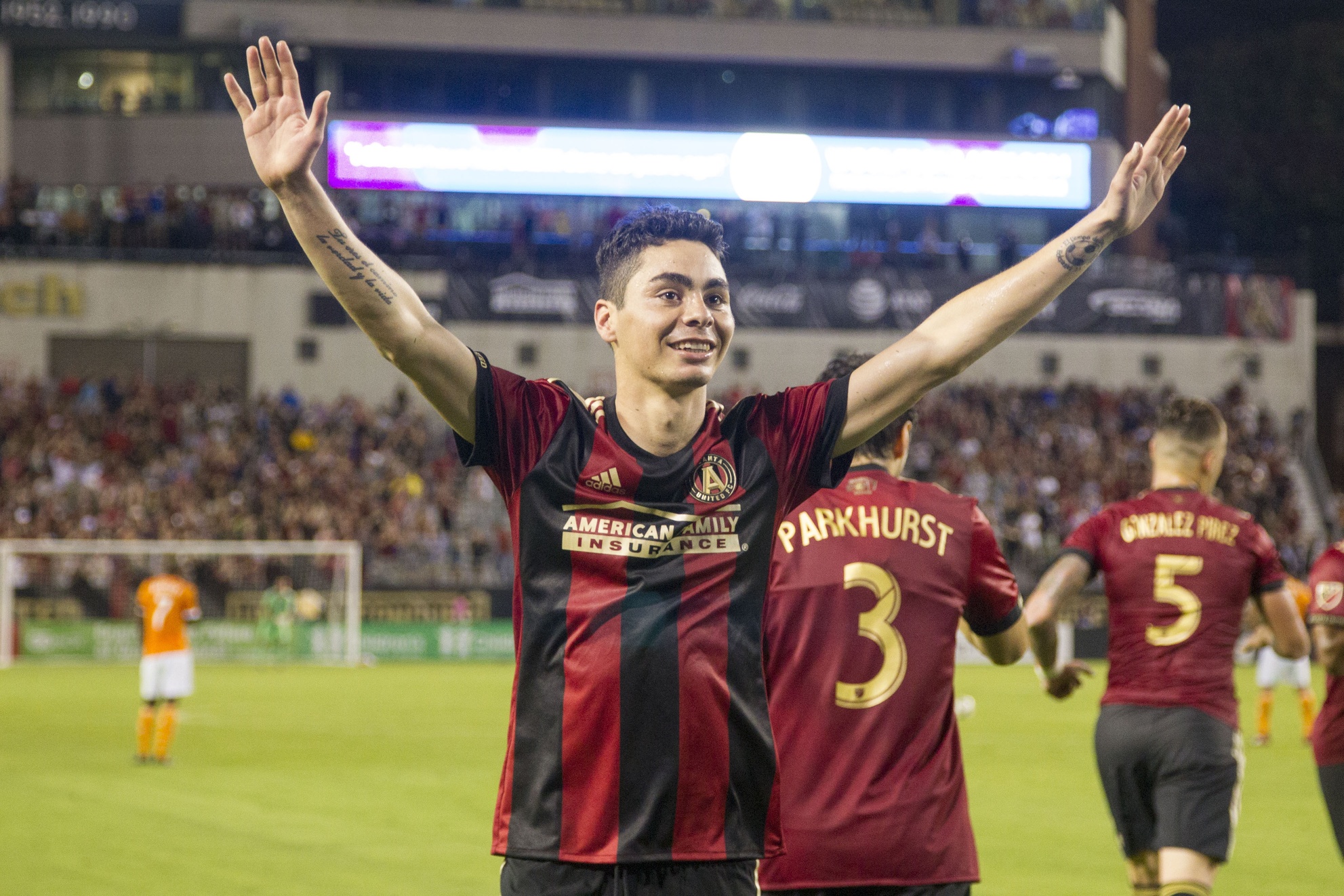 Week 12 was the busiest stretch of the Major League Soccer season to date. A quintet of Wednesday games started the week before a normal slate of weekend contests took the spotlight.
There was plenty of quality displayed across the 16 matches, including some spectacular finishes from the league's best forwards, but one from a high-profile designated player stood out the most.
Of the teams that played twice, the Philadelphia Union and Chicago Fire impressed the most, and it was those teams who fought for our Team of the Week honors.
Here are all the Week 12 honors handed out by the SBI staff:
Player of the Week
Miguel Almiron and Atlanta United were finally able to enjoy the comforts of playing at home on Saturday, and everyone in Black and Red benefited. Almiron notched a hat-trick in the win over the Houston Dynamo, a victory that leveled the expansion side's home mark to 2-2-2. Almiron scored his first two goals from the run of play in the 30th and 42nd minutes before converting from the spot in the 82nd minute.
Team of the Week
The Philadelphia Union set a franchise record winning streak of four games with a pair of victories in Week 12. The Union dominated the Houston Dynamo, 2-0, on Wednesday before coming from behind the defeat the Colorado Rapids on Saturday, 2-1, over the weekend.
Rookie of the Week
Fourth-round draft pick Jack Elliott continues to impress in what started as a makeshift back line for the Philadelphia Union. The West Virginia product helped hold the Dynamo scoreless on Wednesday and held the Rapids to one shot on goal on Saturday.
Goal of the Week
Week 12 was filled with spectacular finishes, but Giovani dos Santos' flick on Sunday afternoon was the cream of the crop.
Absolutely spectacular from @OficialGio.

1-0 @LAGalaxy. #MINvLA https://t.co/9yeASrztxx

— Major League Soccer (@MLS) May 21, 2017