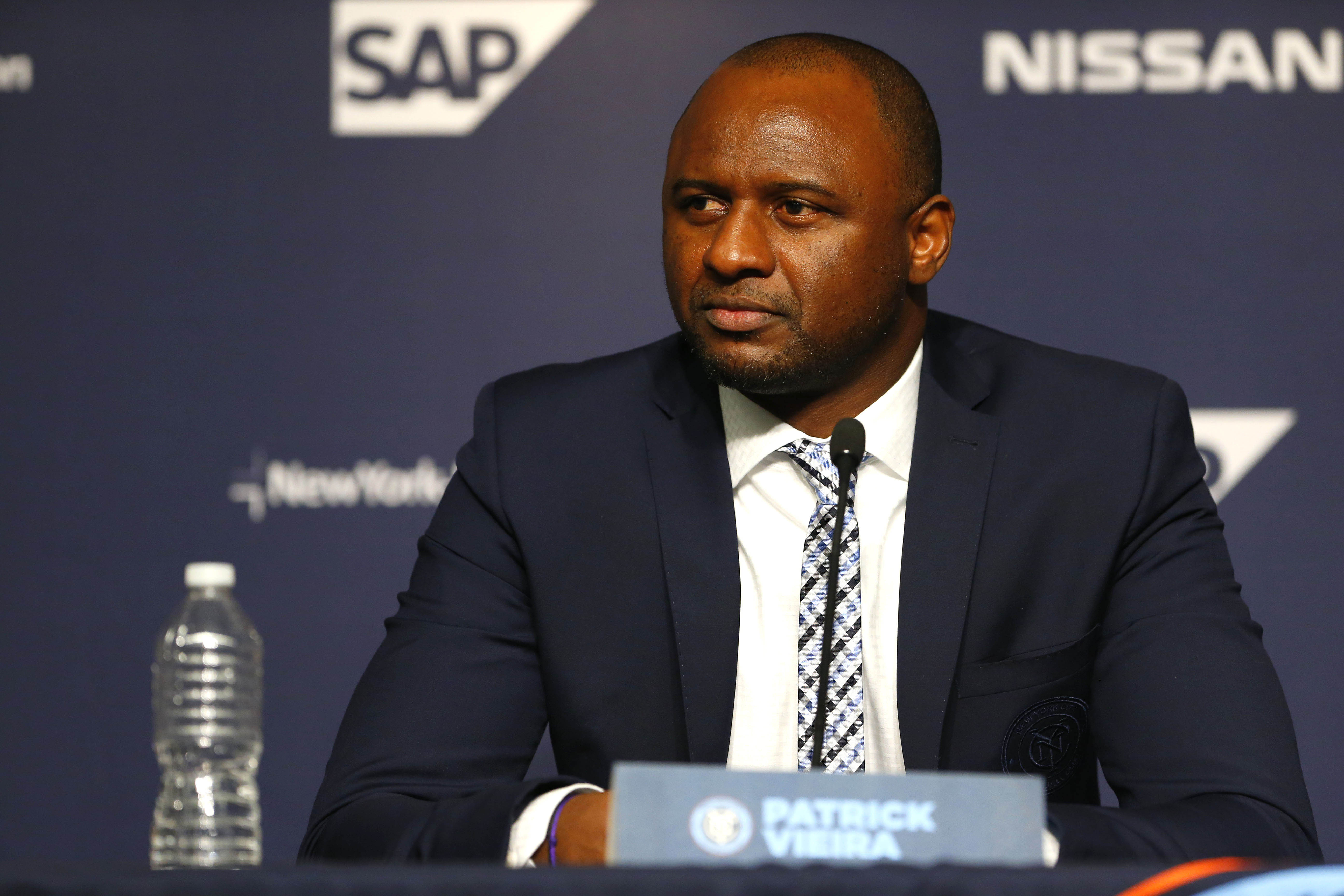 Following Orlando City's loss to NYCFC, Jason Kreis made his feelings known. He wanted to see more respect from Patrick Vieira, especially in the aftermath of defeat.
On Thursday, Vieira responded to what he believes was a personal attack.
Speaking at NYCFC training on Thursday, Vieira said that he could not sit idly and not respond to Kreis, who he replaced as NYCFC manager before the 2016 season. The response comes after Kreis said he'd like to see other coaches "do a better job in respecting our opponents after performances" while adding that he wouldn't say anything "crass and disrespectful" about NYCFC in the wake of the 3-0 defeat.
"I'm not going to accept the personal attack because I believe the way that he talks I think it was a little bit of anger and a personal attack," Vieira said after training on Thursday. "This is something I will not accept.
"I will accept everyone's opinion because I say what I think and people can agree or disagree, but I stay on the field and give an opinion on the game," Vieira added. "I think he should do the same and try to control himself a little bit more."
The incident stems from Vieira's comments following NYCFC's prior two matches against Orlando City, both wins for the latter. After both matches, the NYCFC boss stated his belief that his side dominated play despite the final scoreline.
Vieira, who worked with Kreis in Manchester shortly after the former Real Salt Lake coach was hired by NYCFC, says the two have had an amicable relationship and that he doesn't expect that to change despite their recent war of words.
"We said hello, talked about the previous game, the next game, about how his team is going," Vieira said. "I have respect for every single coach in the league. Of course, sometimes we can disagree on the way we see the game, but the personal attack is not something I will accept. It's disappointing, but that's the way it is.
"I had respect for him before and I will respect him again after," Vieira added. "The respect of him is not going to change. Of course, I didn't like the way that he talked about me not having respect and this is something I don't accept."