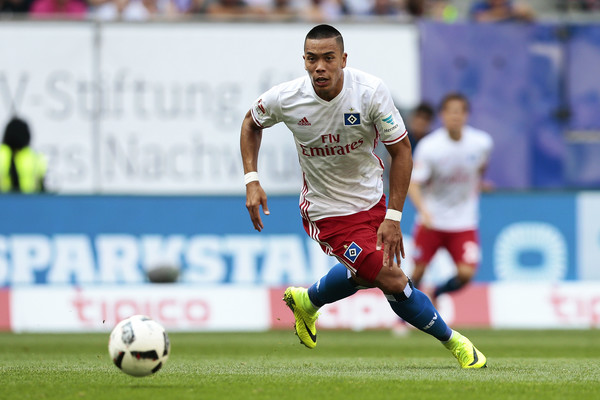 Bobby Wood is doing his best to lead Hamburg's attack, but it's certainly not easy for the U.S. Men's National Team forward.
Hamburg manager Marcus Gisdol revealed that Wood is playing through a knee injury, requiring the aid of painkillers as the club faces a relegation fight. With just two games remaining, Hamburg currently sits in 16th, which would see the club face a relegation playoff.
"Bobby has been biting through for weeks, training with painkillers…," Gisdol said, according to German outlet Kicker. "He has experienced a real performance explosion this season, but of course he is not yet stable at this high level. Bobby is classified as an absolute performer, he comes from the second league. I find the criticism of him unfair."
Wood and Hamburg are currently out of safety by just goal difference heading into Saturday's visit to Schalke. The club will then wrap up the Bundesliga campaign with a match against Wolfsburg.