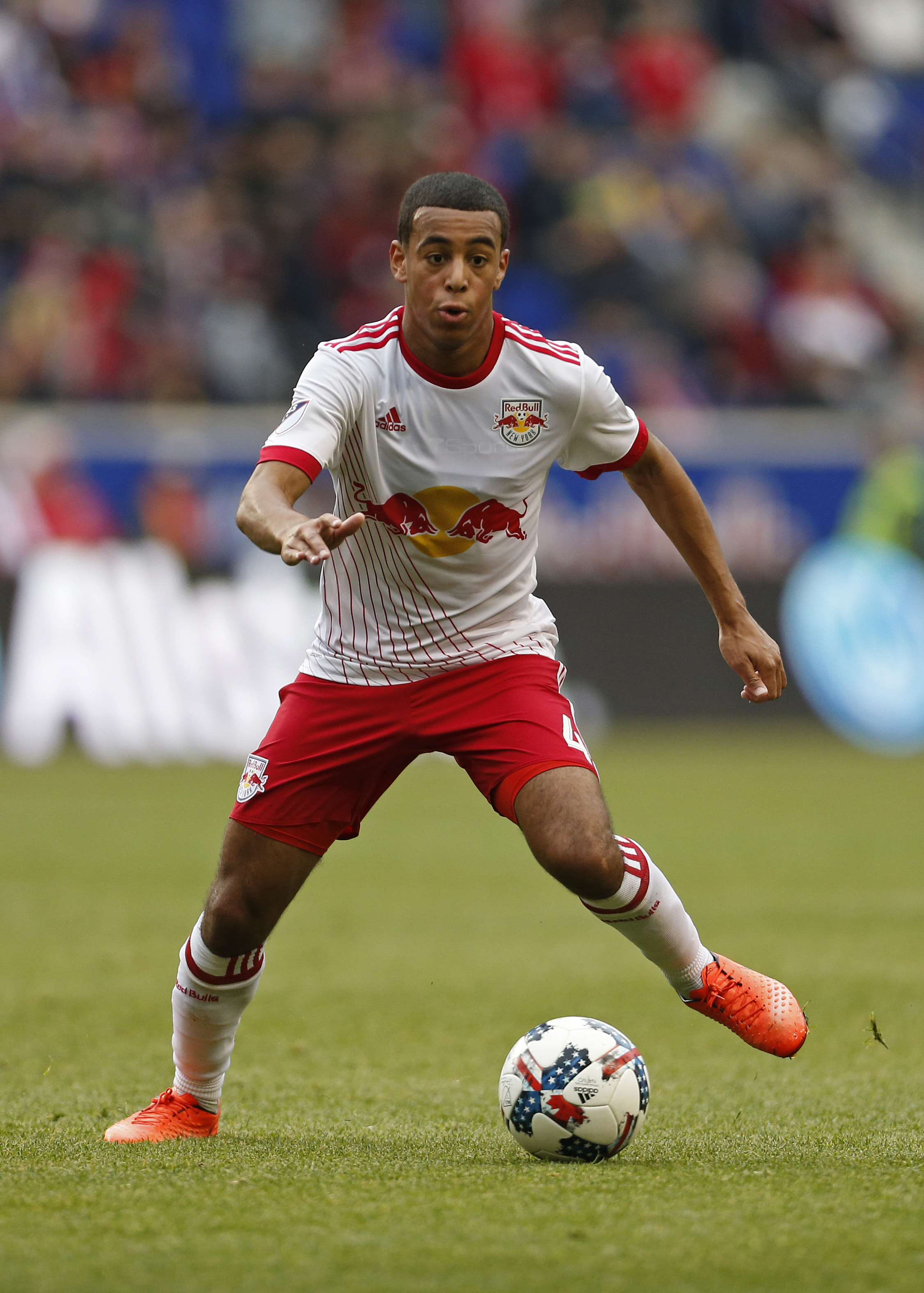 Wednesday night's U.S. Open Cup game did not just mark progression to the next round at the expense of rival New York City FC for the New York Red Bulls. The match also saw the return of Tyler Adams, fresh off an impressive run at the U-20 World Cup in South Korea where the U.S. team made it to the quarterfinals.
"Obviously tonight he had a very good game," Sacha Kljestan said about an Adams performance that is just a continuation of his strong form in South Korea. He "hasn't missed a step [and] has got himself right back in the team" since returning to the country almost two weeks ago, Kljestan added.
The Red Bulls captain also noted that Adams is "probably just feeling good about himself, confidence-wise" following his performance at the U-20 World Cup. "He showed himself on a world stage for his age group, and proved to be very good," Kljestan added.
Adams also agreed that he's felt a surge of confidence since competing at the youth tournament. "It was an amazing experience going toe-to-toe with some of the best stars in the world," Adams said, clearly enjoying the challenge. "I kind of gained a lot of confidence going into that tournament and playing with peers my own age," the midfielder said, "so coming back here, I bring that confidence back."
Kljestan's compliments did not end there, as he compared the 18-year-old to Chelsea's N'Golo Kante, who won several individual awards as he helped his club lift the Premier League title last month. Adams was incredibly flattered. "Kante's one of my favorite players," describing him as "fearless" and adding that he wants to "continue to try to model my game after him."
Praise also came from the Red Bulls' assistant coach Chris Armas, filling in for the suspended Jesse Marsch on the night. "He's so much fun to watch," something Armas told Adams himself following the match. The word "fearless" came up again, this time Armas using it to describe Adams, dazzled by this quality in a player of his age.
The coach played the same position when he was a professional, allowing him to evaluate Adams in a particular fashion. Armas is clearly impressed with the midfielder. "I think I know what goes into it [and] how demanding it is," he said, "and I think he's better than I was."
Armas, though, knows that a player of Adams' potential may not stick around in MLS much longer. "I think we all have to take notice and enjoy that as much as we can have him here," the assistant coach said. "With his mentality and aspirations, I'm sure that he could play in a different league someday," he added. "Tyler's ours and I hope we can keep him for a long time, but when it's time … we will be wishing him well."
While the coach has an eye on Adams' future, the midfielder is completely focused on his present. He does not "read into things," which includes the hype that has followed him since competing in South Korea. He calls Matt Miazga, a Red Bulls academy product just like him who signed for Chelsea just months after an impressive U-20 World Cup "a great example." Yet, for now, "I'm just here," Adams said. "I'm going to come in the same no matter what I read and do the same every single day."