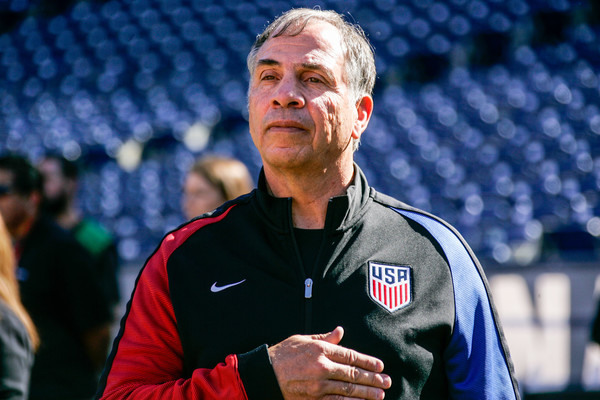 The upcoming Gold Cup is ceratainly about new faces and experimentation, and Bruce Arena reiterated that he expects to see plenty of both when the U.S. Men's National Team takes the field at this summer's tournament.
Speaking to Sports Illustrated, Arena said he expects few first choice players to join the USMNT for the Gold Cup, which runs from July 7-26. The U.S. begins the tournament on July 8 against Panama, and Arena says he expects few if any of the team's big stars to be involved from the get-go.
"Almost none. Very few," Arena told SI. "Maybe [Omar] González and [Matt] Besler. Maybe [Clint] Dempsey and [Jozy] Altidore at some point. [Darlington] Nagbe is a possibility.
"I have to see in the next couple weeks how everyone is doing. We're pretty sure [Brad] Guzan is coming in. [Tim] Howard can come in after the group stage. So we'll have to name at least two other goalkeepers."
One of those goalkeepers that could join the roster is Jesse Gonzalez, who is reportedly getting closer to finalizing a one-time switch to the USMNT.
Arena went on to say that it is doubtful that Christian Pulisic joins the squad, despite being named to the 40-man preliminary roster. The U.S. must select an initial 23-man squad to start the tournament and each team is allowed six player swaps heading into the knockout rounds.
"It's bad timing for [the Gold Cup], because the guys in Europe have gone through this long club season and now the World Cup qualifiers," Arena said. "They need a break. They have three weeks off, and asking them to come in for Gold Cup makes no sense. It would take three weeks to get them ready."