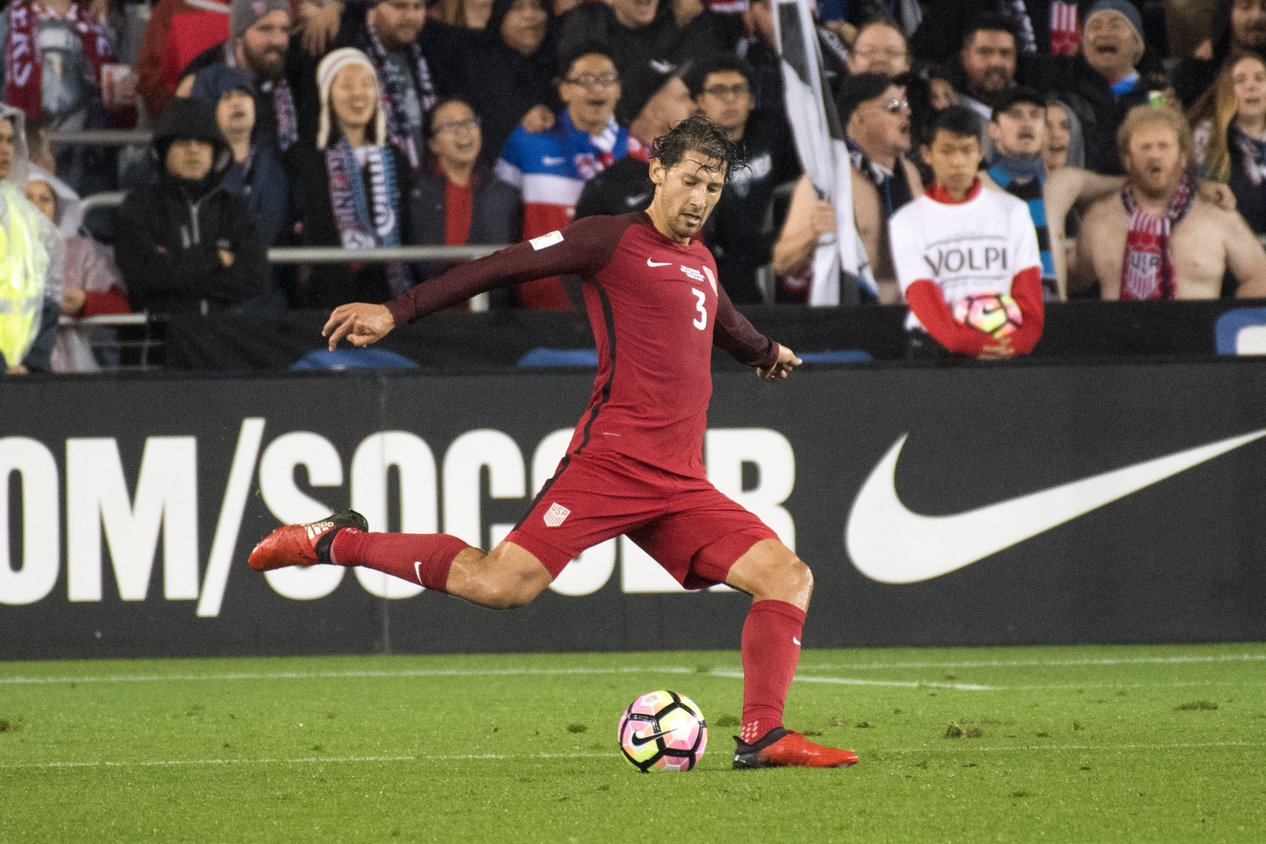 In the build-up to the Gold Cup, U.S. Men's National Team head coach Bruce Arena said he expected a roster built largely around new faces with a sprinkling of veterans added in. The Gold Cup is meant to be a proving ground, and Arena wanted a mix of newcomers and motivated familiar faces to battle it out ahead of a year full of important matches
On Sunday, that roster was unveiled and, while there were a few surprises, Arena stuck to the script.
New faces like Dom Dwyer, Kenny Saeif, Cristian Roldan and Kelyn Rowe are set to join the USMNT squad for the first time while vets like Omar Gonzalez, Brad Guzan and Alejandro Bedoya also join the squad. Regulars like Michael Bradley and Jozy Altidore were left with their clubs, at least to start, while most European-based stars were given the summer to rest and recover in the midst of a grueling cycle.
It's a squad that promotes competition, one featuring plenty of players with points to prove and spots to claim.
"It's a good roster with a nice blend of experienced, veteran players and a good group of newcomers as well," Arena told U.S. Soccer. "There's good balance at every position, we can play a number of ways and I think all these players have a desire to play for the U.S. and will be working hard. It will be a competitive camp, they're going to be highlight motivated, very coachable and they have an opportunity to make a statement.
"We have a large number of domestic players because our European-based players need a break. They had long seasons plus the June World Cup Qualifiers, so they needed a break and then they need to start their preseasons in July. That was the appropriate move, though we do have a few European-based players on our roster, obviously in Kenny Saief, Matt Miazga and Eric Lichaj, and some players coming from Mexico in Omar Gonzalez, Jorge Villafaña, Paul Arriola and Joe Corona. There's a little bit of a mixture there, and I think it makes a lot of sense."
With the World Cup less than a year away, the opportunity will be there for several players to stake their claim ahead of next summer's tournament. Arena pointed to players like Matt Besler, Dax McCarty and Graham Zusi in particular, pointing to the fact that the trio have received limited playing time since he began in January. The Gold Cup is an opportunity for them and players like them to make their case for both the upcoming set of World Cup qualifiers in the fall and, ultimately, the World Cup.
There's competition, though. A total of 10 players have joined an Arena-led USMNT for the first time while 13 players enter the tournament with less than 10 senior caps. Historically, the Gold Cup has served as a springboard for young talent to make their claim the summer before a World Cup with players like Besler, Gonzalez, DaMarcus Beasley and Clint Dempsey all parlaying strong CONCACAF performances into World Cup tickets.
It remains to be seen which players on the current roster can make that leap, but there are several candidates. The forward pool features just three players: Dwyer, Juan Agudelo and Jordan Morris. All three are jockeying for a spot alongside the regular trio of Bobby Wood, Jozy Altidore and Dempsey. A strong Gold Cup performance could go a long way.
Like Dwyer, newcomers Saeif, Roldan and Rowe will be looking to impress in their first USMNT action while becoming the latest players to push for a meteoric rise ahead of a World Cup year.
"Well they're all good players for sure," Arena said. "We were fortunate that Kenny just recently received his clearance from FIFA. He's a player that we observed with Gent in Belgium. He plays on the left side of midfield, a position where we can use some help, and he's a good left-footed player from what we've seen. It'll be interesting to see him in camp to see how he fits in with our group. Dom Dwyer as we know has had a very good number of years in MLS. He's a proven goal scorer, a hard worker and a left-footed striker which we're a little short of as well. He's a very competitive guy, and I think he has a game that may fit in very well at the international level.
"Roldan and Rowe continue to be outstanding players for their club teams. Although they've never been capped before, they're very good players in Major League Soccer. Roldan is more of a No. 6 or No. 8 type of player, and Rowe can play in a number of positions. They're good players, and it's great to have them in camp."
While the current group features a mixture of experience throughout, Arena has options. He's allowed to swap six players out ahead of the knockout rounds, and it's widely believed that swap could see several of the USMNT's bigger stars added ahead of a potential title push.
Arena himself played coy when discussing that possibility, saying he wants to wait and see how the group develops before making any of those decisions. There are a number of options, he says, but he doesn't want to commit to them before seeing how this group handles their initial impressions.
Those impressions could be vital for a group with plenty to prove. There's competition aplenty throughout the USMNT squad, and Arena is looking forward to seeing which players seize their chance.
"We want to continue to build on what we started in January and improve the program," Arena said. "Hopefully we find other players that can compete for spots for the camps in September and October, and then players that will continue to move forward and can possibly envision being part of our team in Russia in 2018."