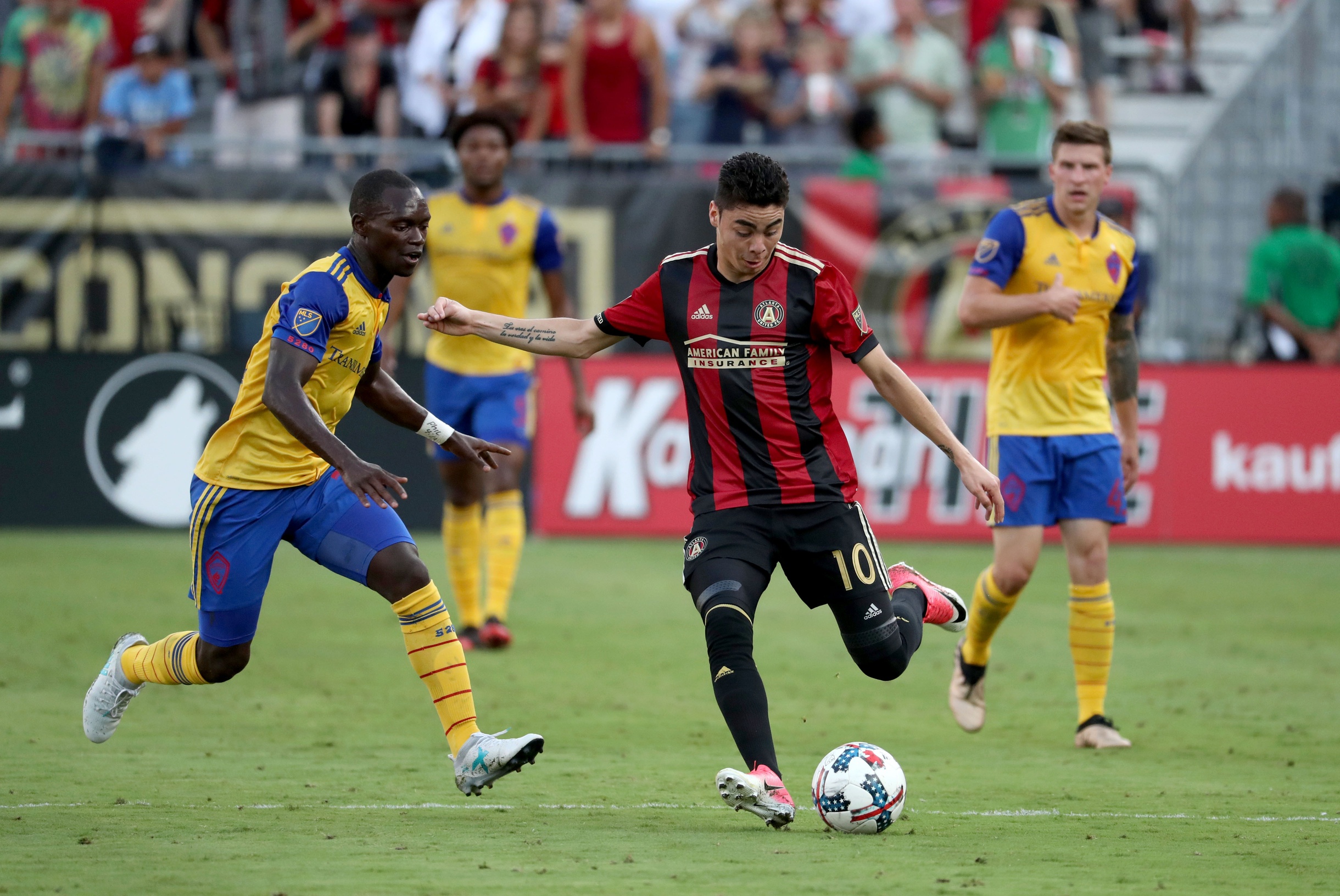 Atlanta United's high-powered attack wasn't quite up to its usual level, but Tata Martino's side did just enough to finish off a narrow win over the Colorado Rapids.
Josef Martinez's second half finish led Atlanta United to a 1-0 win over the Colorado Rapids at Bobby Dodd Stadium. The win is Atlanta's third in four games in all competitions.
The Venezuelan fired his goal in the 67th minute. Played in my Miguel Almiron, Martinez dances around the Rapids defense to create space. Eventually, he found just enough to fire past Tim Howard for what proved to be the game-winning goal.
Martinez's finish was a deserved one for Atlanta, who outshot the Rapids 15-10 and 10-2 when it came to shots on target. The Rapids certainly had their chances, though, with Dillon Serna's shot off the crossbar 39th minute shot off the crossbar serving as the Rapids' best chance. Goalkeeper Alec Kann also provided a pair of saves, the best of which came on a 40th minute stop of Josh Gatt.
Howard, meanwhile, was much busier, making six total saves in the defeat.
Atlanta United now looks ahead to a midweek U.S. Open Cup match against Miami FC before facing the Columbus Crew next weekend. The Rapids, meanwhile, face FC Dallas in U.S. Open play before hosting the Houston Dynamo in their return to MLS play.
MAN OF THE MATCH
Miguel Almiron was his typically dangerous self and, while it was Josef Martinez that got the goal, Almiron's assist put him in yet another dangerous position.
MOMENT OF THE MATCH
Martinez's goal proved the lone finish necessary to lead Atlanta United to a win.
MATCH TO FORGET
Silviu Petrescu missed several calls in a match that Atlanta United could have won by several goals.