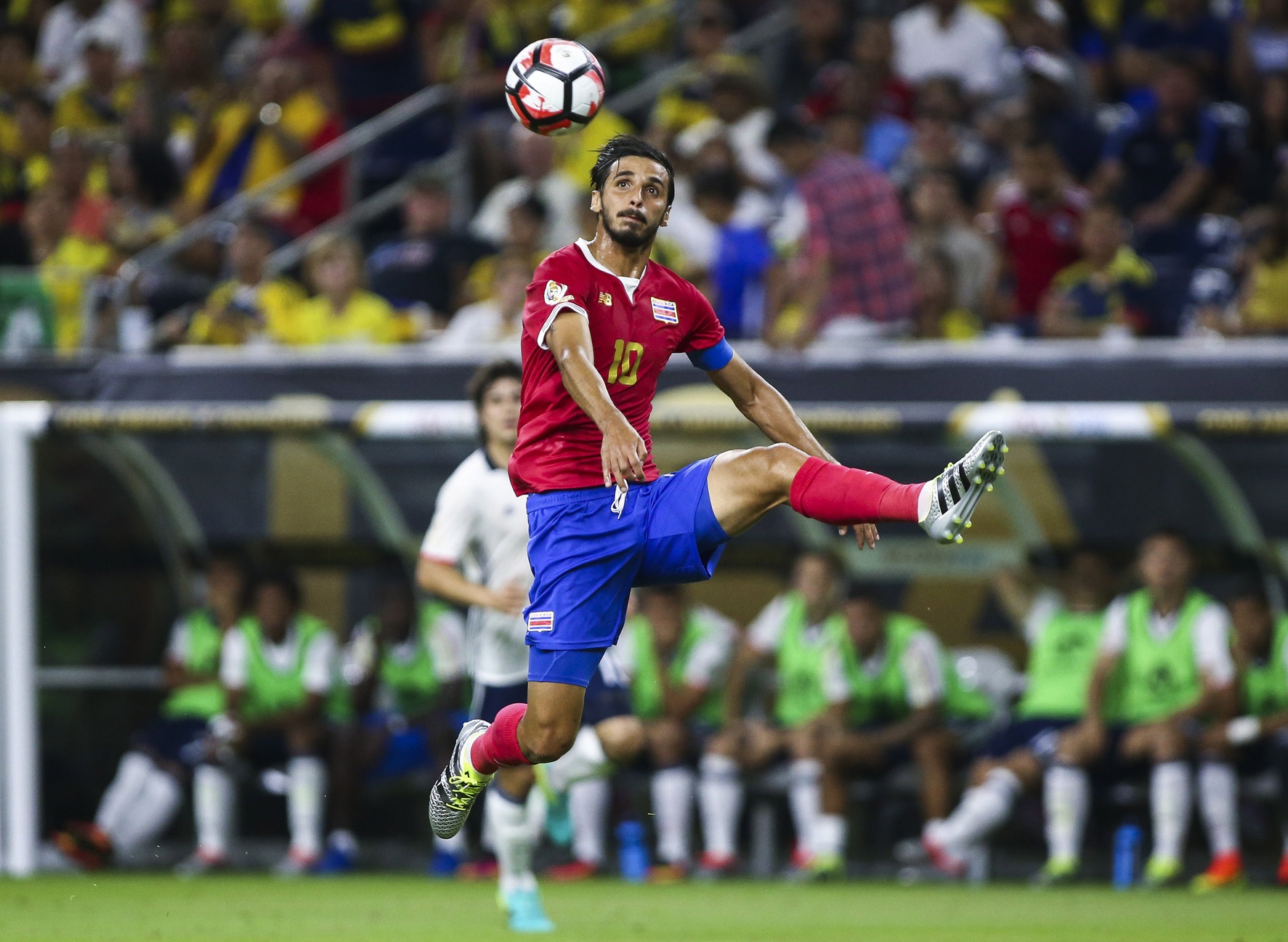 The current batch of CONCACAF World Cup qualifying matches didn't end on Sunday in Mexico City. The other four countries involved in the Hexagonal round will take to the field around the same time on Tuesday night in Panama City and San Jose.
Costa Rica can move into sole possession of second place with a win or draw against bottom feeders Trinidad and Tobago. Panama could do the same if results go its way, starting with a win over Honduras.
Here's a closer look at the pair of Hex matches on Tuesday night:
Honduras at Panama (9:35 p.m. ET)
Honduras probably has the most on the line entering Tuesday night, as it sits in fifth place with four points and a mounting goal differential of -8. With the U.S, Costa Rica and Mexico still on the schedule in the final four matches of the Hex, Los Catrachos need something positive out of their trip to Panama.
Panama has a chance to put itself in terrific position on Tuesday night, as a win would boost it over the USMNT and into third place at the worst. The Canaleros put themselves in this spot with a win on Matchday 1 in San Pedro Sula by way of a Fidel Escobar 22nd-minute strike. It would help Panama if it bolsters its goal differential. Currently the U.S. and Costa Rica lead it by three and four goals, respectively.
Trinidad & Tobago at Costa Rica (10 p.m. ET)
Trinidad & Tobago's World Cup hopes are on its last lifeline. The Soca Warriors fell, 2-0, to the USMNT on Thursday to remain on three points in last place. T&T dropped two of its first three home matches, and one more home defeat will reduce the team to the role of spoiler for the rest of the Hex.
Costa Rica is stumbling into Tuesday following a 0-0 draw with Panama in San Jose. A win at home over T&T would give the Ticos a nice cushion ahead of September matches against the United States and Mexico. As long as they take care of business on Tuesday night, the Ticos will have one foot on the plane to Russia.