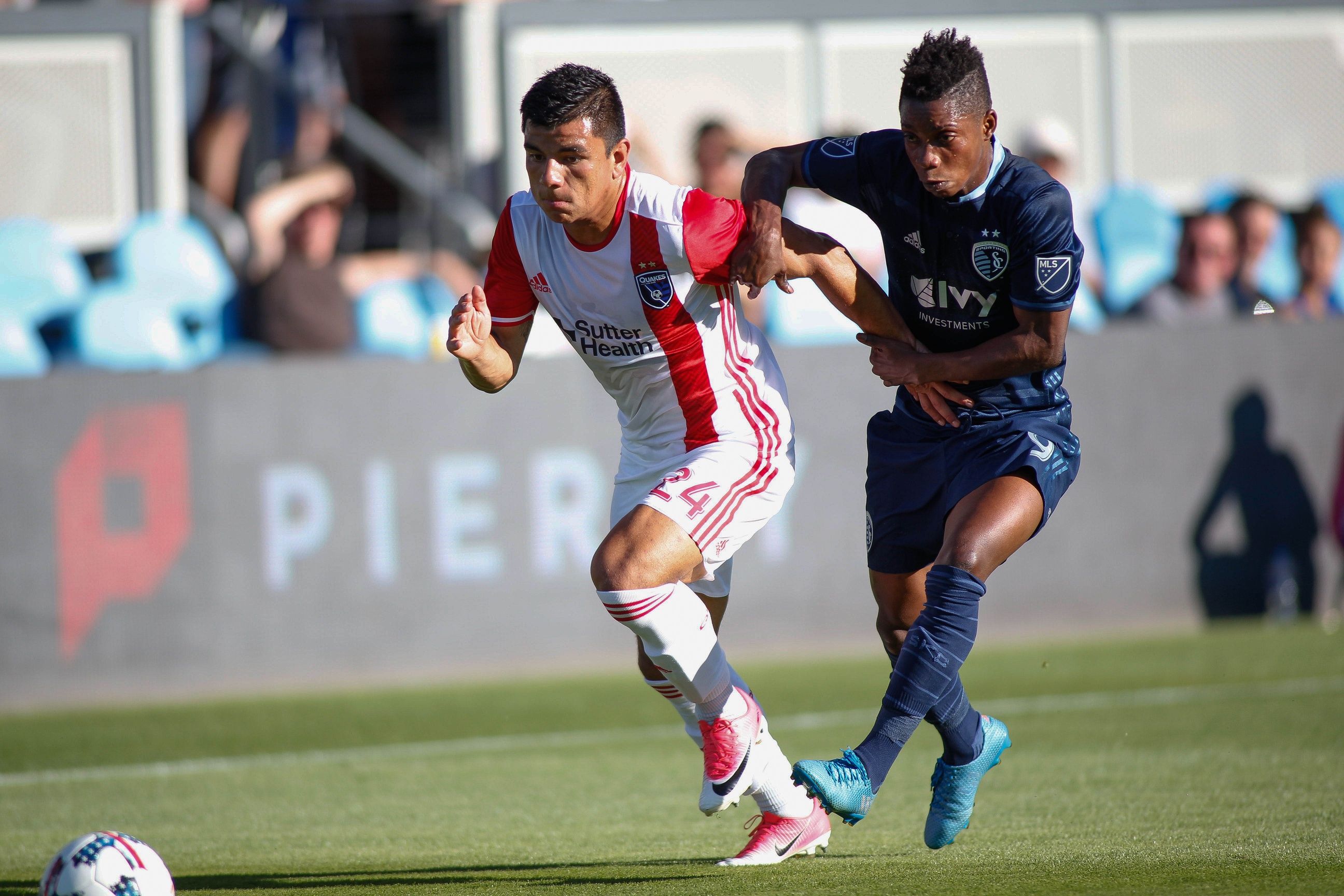 It's never a walk in the park when Sporting Kansas City comes knocking at your door, especially when they stand atop of the Western Conference.
The depleted San Jose Earthquakes, playing with just 16 men in their squad on Saturday night, were able to overcome early obstacles and hold Sporting KC to a 0-0 at Avaya Stadium.
Benny Feilhaber created what would be the best chance of the match in the second minute, as his free kick bounced in the box and struck the right post.
The majority of the first half was full of yawns with the Quakes unable to record a shot, and Peter Vermes' side sticking to high-possession tactics.
It took 51 minutes for the home side to create its first significant chance of the contest, but Jahmir Hyka's strike from distance turned into nothing but a routine save for Tim Melia. The Earthquakes tried to pick it up late in the second half, but lacked a dangerous look on goal.
The final seconds of the match carried a familiar tone as the first few minutes, with what should have been a Sporting goal going inches wide of David Bingham's goal. Graham Zusi sent a stoppage-time shot into the box, but it skidded just wide of the net and a diving Bingham.
The Quakes remain at home as they host struggling Real Salt Lake in a week's time, while Sporting KC travels to Southern California to take on LA Galaxy on the same date.
MAN OF THE MATCH
Andres Imperiale's first start of the season was nearly perfect. The Argentine was the Quakes' standout on defense, recording three clearances and nine tackles.
MOMENT OF THE MATCH
Graham Zusi's last second shot was inches from securing a late road win for Sporting KC in the first game of their two-match California swing.
MATCH TO FORGET
With the Gold Cup looming, Dom Dwyer's slow night stings a bit more. The forward only mustered one shot in 76 minutes that flew off target.