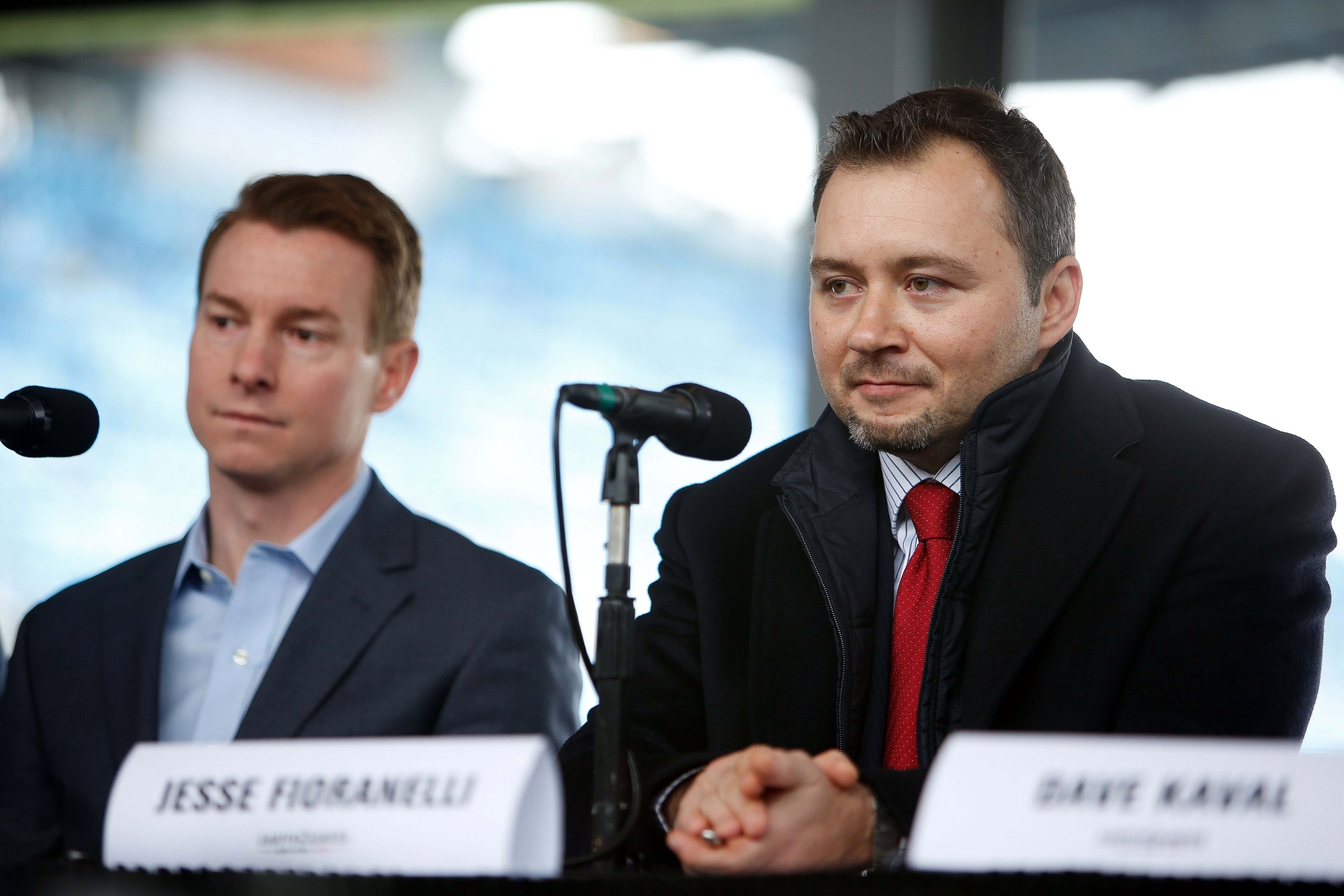 SAN JOSE, Calif. – Paralyzing, stupefying, and seemingly unwarranted, Dominic Kinnear's firing from the San Jose Earthquakes swept the league like a thief in the night. But for the man calling the shots, Quakes general manager Jesse Fioranelli, it was only a matter of when he would decide to act on his 'gut feeling.'
"Lets put it this way, in the last two,three months I matured a gut feeling as to where we stand as a club," Fioranelli told a gaggle of reporters on Monday. "When I realized that heading into the next season we wouldn't renew (contract) with Dominic Kinnear, I said to myself that, 'we wouldn't want to hold on to this for the remainder of the season'.
"Especially also because I had a personal relationship that I very much appreciated (with) Dominic. And the respect I had in this relationship would not have allowed me to want to go for another three months knowing that we would (have) parted ways at the end of the season (regardless of the outcomes)."
More surprising was Kinnear's immediate and permanent replacement, Chris Leitch. An MLS veteran and longtime Quakes front office figure, Leitch was appointed confidently and promptly by the Swiss general manager despite not having a single minute of professional coaching experience under his belt. But a span of six months allowed for the front office duo to develop a valuable and comprehensive partnership. Resulting as the initial spark to Fioranelli's idea to appoint Leitch as Kinnear's successor only a week ago.
"If you work day in, day out on complex problems looking at the game, looking at the players you have, there is nothing better that can vet a person as you take important decisions for the club," Fioranelli said. "Knowing that  (Leitch) has done so prior to my arrival (and) overtime, made me understand that as I was heading into this last week that this was going to be the decision that felt absolutely the right one to take."
Many view Leitch's lack of coaching experience as a major disadvantage not only for the former Quakes player, but for the team itself, a team that is desperately hoping to make playoffs for the first time in four seasons. But the league's history has shown otherwise, both Peter Vermes and Jason Kreis achieved MLS Cup glory after assuming roles from technical director positions. Fioranelli felt that familiarity with the league and team, along with the help of new assistant coach Alex Covelo, will be the remedy moving forward.
"Let me just put it this way, I think that knowing that MLS also had other coaches that had little experience in the top league here in the United States (brings some comfort)," Fioranelli replied to when asked if Letich's résumé was worrisome. "I can tell you having worked with Chris and knowing what he stands for in the game, that he is absolutely equipped to take on this challenge.
"He's also going to be pairing up with a sparring partner (Covelo) that understands a lot about football, that has been a part of important clubs in Europe. That will compliment him very well in his message to the Hispanic players as well.
"All in all considering the fact that even more so these two guys know the players, know this team and care very much. I can tell you I feel absolutely confident this was the right decision and the right moment to do it."
Confidence in Leitch is plentiful and he is praised as "a part of the foundation of the club" by Fioranelli. In return, the newly appointed 38-year-old coach wants to share his confidence with his players in route to reach playoffs.
"First most importantly it's the respect I have for Dominic and what he's done here and for this group and I know that respect is shared by every player in that locker room," Leitch said. "As far as confidence in me, my confidence rests in these players. I know this is a damn good group, I know setting expectations anything lower than playoffs is going to be lower than what this group wants."
The former Quakes defender and front office standout cautioned that mistakes will be made along the way during his first year at the helm, but that the primary goal to make playoffs will not be sacrificed due to the change in power.
"I'm not going to sit here and admit that I'm going to do every single thing right," Leitch added. "Same thing with our players, we want them to make mistakes, we want them to dare to take risks, and with that there is going to be mistakes along the way. And we have to be okay with that, now obviously we have to do that in a certain way so that our objectives and our goals aren't compromise by that."