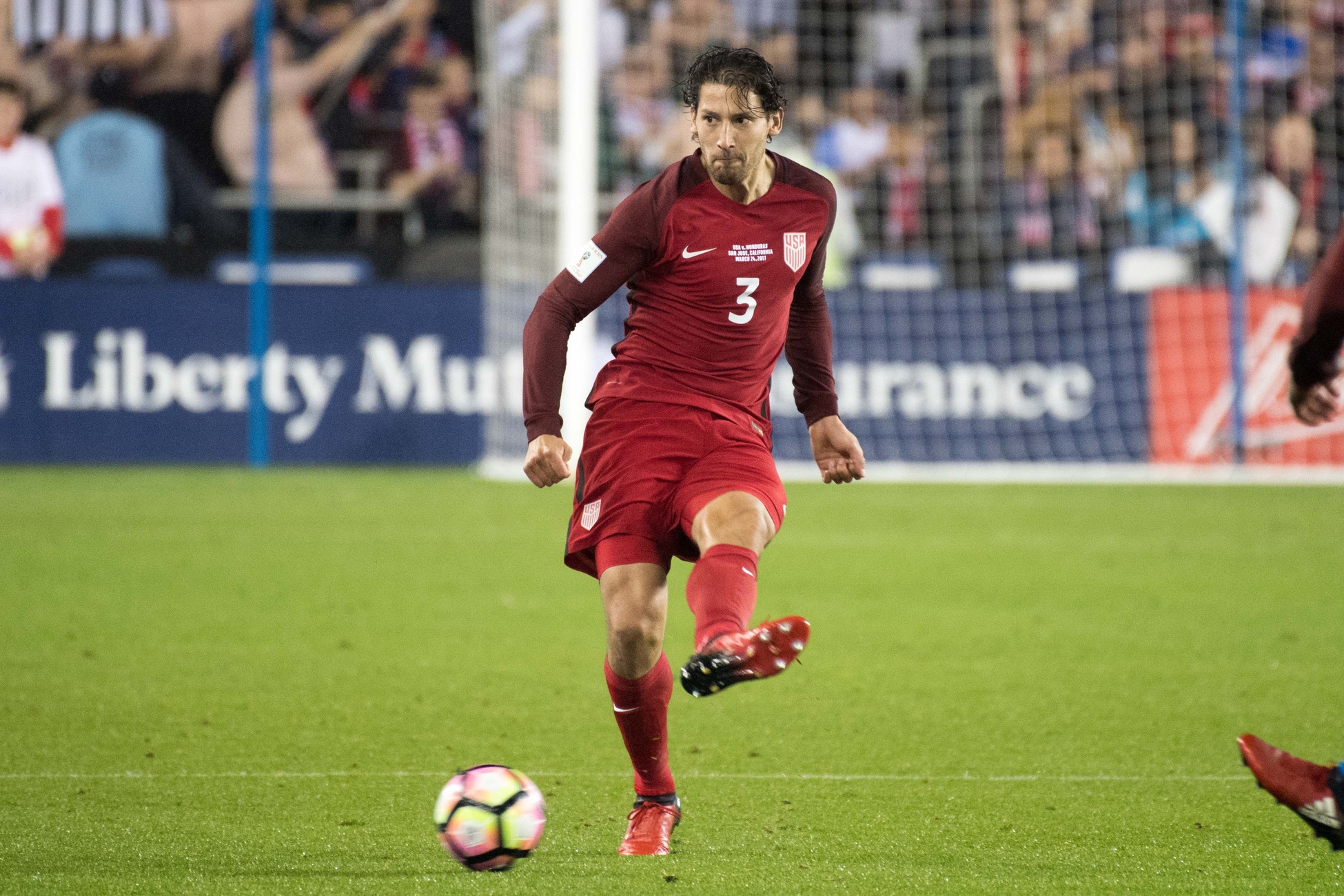 Omar Gonzalez admitted that he was one of several U.S. Men's National Team players surprised to hear Bruce Arena wanted to revert back to a three-at-the-back system against Mexico. After being battered by El Tri while playing a similar formation back in the fall, there was an obvious hesitation towards giving it another go at the Azteca.
In the end, the switch worked, and Gonzalez was quick to point out that it was Arena's preparation that made it so.
Gonzalez says the USMNT worked on the formation throughout the extended training camp leading up to the Mexico match, a 1-1 draw at the Azteca. It was temporarily used in the team's friendly over Venezuela as well, but the foundation was laid repeatedly during extensive drilling and practice since day one of USMNT training.
According to the defender, it's a far cry than the preparation levels under previous head coach Jurgen Klinsmann. According to the Pachuca defender, Arena's presence has been a steady one thanks to how straight-forward he is with both his lineups and tactics.
"I was relieved that I knew that early, for sure," Gonzalez said, according to Goal USA. "I've had three weeks to prepare for this game. It's just a different environment, and a different mentality you can take when you know three weeks out when you're going to play, how you're going to prepare.
"Sometimes with Jurgen you wouldn't know until the day of the game," Gonzalez added. "It's just stressful, so with Bruce here taking that kind of approach here, it's been helping out a lot."
Gonzalez was deployed as one of the three centerbacks, joining Geoff Cameron and Tim Ream in the center of the defense. Gonzalez and Ream were two of seven changes to the starting XI, giving the USMNT a vastly different look than the group that took the field against Trinidad & Tobago.
The former LA Galaxy defender says it was all by design, and that the group has been preparing for Sunday's match throughout the two weeks. There was nothing thrown together hastily. Rather, it was all deliberate, and Gonzalez says Arena is the one to thank.
"Going into the last game (in November) it was a maybe that we were going to use a 3-5-2," Gonzalez said. "We didn't know until a couple of days before the game and then it was just thrown out there. Now we had two weeks to really prepare. One team was preparing to play against Trinidad in a 4-4-2, and the other team was preparing in a 3-5-2. We've been playing this now for a few weeks and so that's the reason there was a lot better understanding tonight, and the reason it worked for us tonight.
"You saw how things can turn out when you don't really prepare that properly and you're confused and you don't know who's going to start," Gonzalez added. "Things can turn out bad, like losing at home."