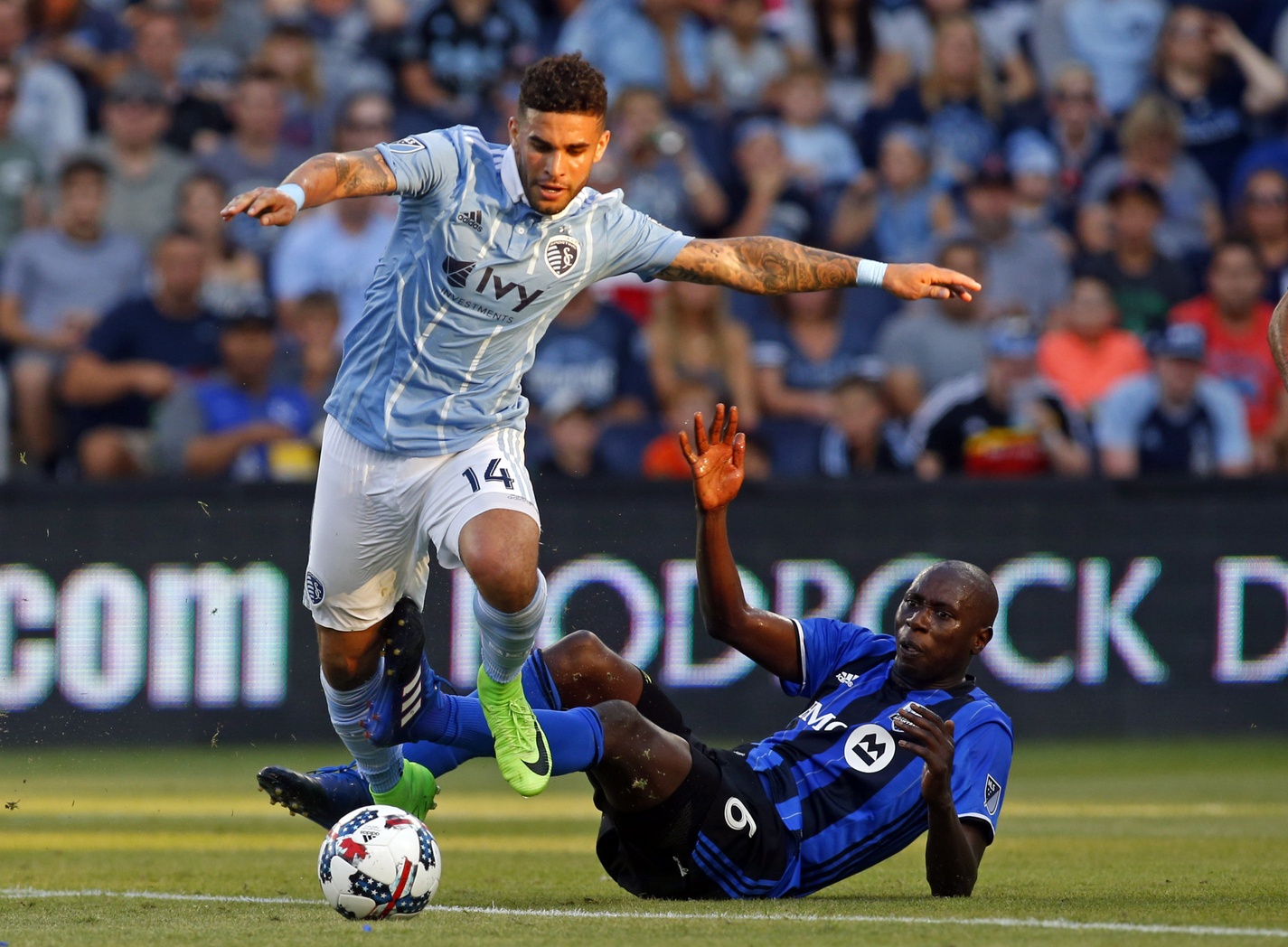 Ravaged by international absences, the Montreal Impact faceda tough task against an unbeaten-at-home Sporting KC. Instead, a lackluster lineup stood strong to claim a road point Saturday night at Children's Mercy Park in Kansas City, Kansas.
Substitute Matteo Mancosu played the hero for the Impact in the 1-1 draw. Mancosu launched a chip over Sporting KC goalkeeper Tim Melia in the 82nd minute to negate a 24th minute tally from Gerso Fernandes.
Sporting KC stays on top of the Western Conference despite dropping points. The Impact rose above the Union to ninth in the East.
The Impact fought back from the early deficit by the late stages of the game, but looked to throw it all away a few minutes later. Impact defender Chris Duvall was sent off for a cynical challenge on Roger Espinoza in the 86th minute.
While Sporting KC controlled much of the first half to take the lead, it lagged behind the Impact's sharp counter attack during most of the second half. Playmaker Ignacio Piatti spearheaded the quick attacking presence and found himself in on goal early in the second half for the Impact's best chance of the night.
Piatti was one of few primary options for the Impact on the night. The Impact missed about half of its lineup due to international duty, including Patrice Bernier, Anthony Jackson-Hamel, Laurent Ciman and Ambroise Oyongo. Things got worse just before the match began too, as winger Ballou Tabla got injured in warmups and forced Dominic Oduro into the emergency start.
The point for the Impact stretches an unbeaten run to three games, after the Impact won the last two against the Portland Timbers and the New York Red Bulls. Sporting KC has been unbeatable at home this season, and dropped points in only the second of seven home matches.
MAN OF THE MATCH
The substitute Matteo Mancosu was the Impact's hero on the night. Mancosu capped off a great second half for the Impact with a clever goal in the 82nd minute.
MOMENT OF THE MATCH
Gerso Fernandes scored a nice volley in the 24th minute, but Matteo Mancosu's 82nd minute equalizer stole the show and secured a road point for the Impact.
MATCH TO FORGET
Impact defender Chris Duvall's rough night culminated in a red card in the 86th minute. The Impact defense had trouble containing Gerso Fernandes on the wing.