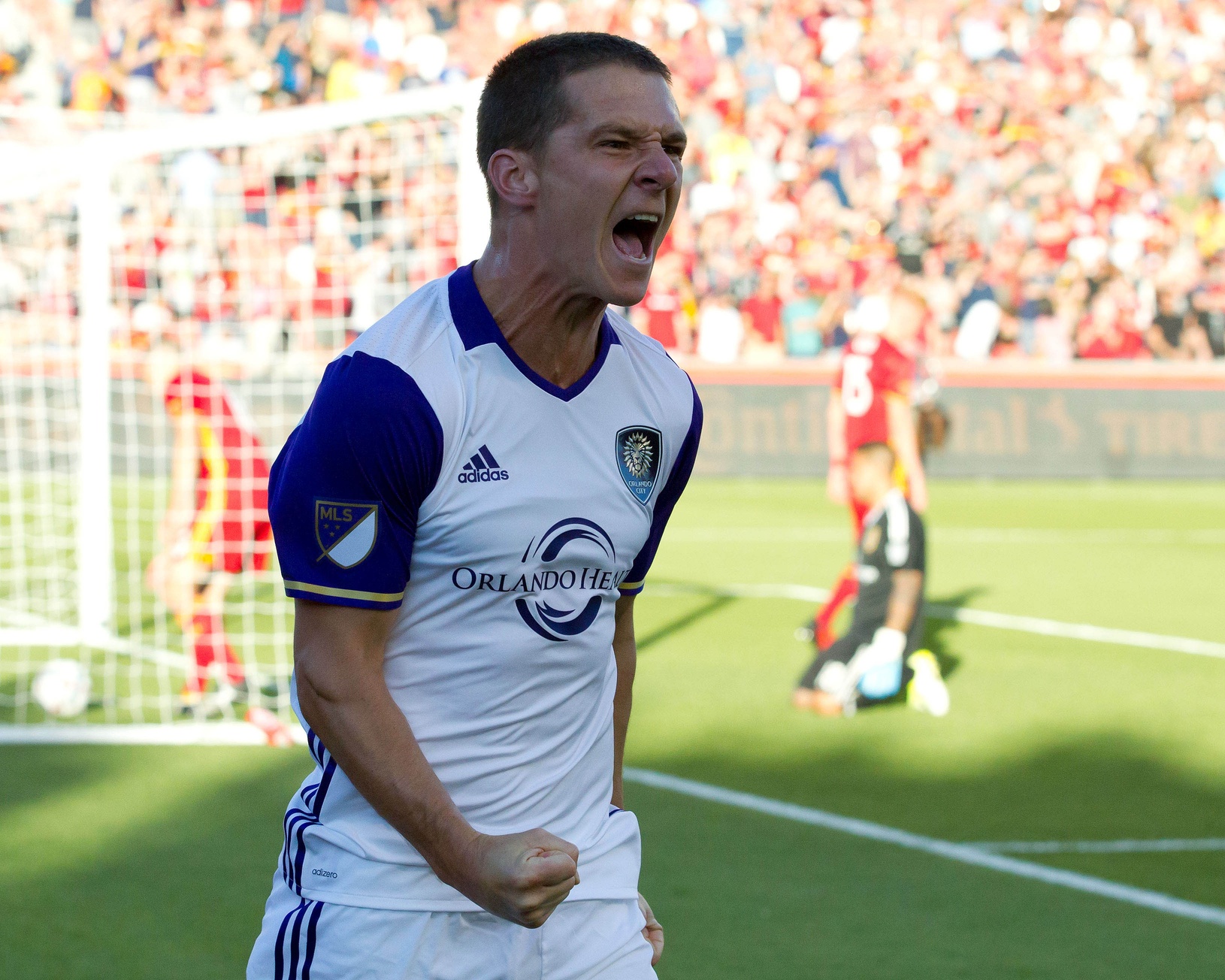 Coming to Rio Tinto Stadium on Friday evening, Orlando City was looking to snap a five-match winless run in all competitions.
A fortunate bounce and a tap in from Will Johnson proved to be the difference as the visitors snatched a 1-0 road victory. Johnson was in the right place at the right time, scoring from inside the box after Jose Aja's header struck the bar.
Giles Barnes came close to doubling the Lions advantage after 35 minutes, seeing his long-range strike saved by Nick Rimando. Joao Plata's right-footed effort a minute later was RSL's best offensive chance up to the point, before Jefferson Savarino's long-range effort in stoppage time forced Joe Bendik into a smart save.
Johnson almost added to his tally on the evening, seeing Rimando save his right-footed effort from a difficult angle after 47 minutes.
It was a frustrating second half for the hosts, who failed to force another save from Bendik for the remainder of the match. Despite having much of the possession in the half, RSL only recorded two shots on goal out of 11 in total in the full 90+ minutes.
The match marked Cyle Larin's return to the starting lineup for the first time since his DUI arrest, and the Canadian striker had a largely quiet night in Utah, managing just two shots, neither of which was on goal.
Friday's victory was an important one for Orlando City, who bounced back nicely after getting shellacked 4-0 in Chicago the week prior. It now moves the Lions (8-5-6) into fourth place in the MLS Eastern Conference on 29 points. Orlando City now face back-to-back home matches, starting with a date on Wednesday against Toronto FC.
Real Salt Lake's (5-2-12) second consecutive loss sees them remain in 10th place in the Western Conference.  It will be a quick turnaround for Mike Petke's side as they travel to the LA Galaxy on Tuesday evening.
MAN OF THE MATCH
Will Johnson deserved man of the match honors, after scoring the only goal in Friday's win. It was the Canadian international's second goal of the season and it couldn't have come at a better time for his club.
MOMENT OF THE MATCH
Other than Real Salt Lake's first-half efforts, the hosts failed to create much of anything. Joe Bendik made some smart saves on RSL's best two weapons on Friday night. If the keeper makes a mistake on either, we could see a different final result.
MATCH TO FORGET
Plata and Savarino were RSL's top weapons on Friday evening, but Brooks Lennon was fairly quiet on the wing. The 19-year-old recorded one shot, but failed to find the target. If RSL"s top scoring threats fail to get on the scoresheet, then others will need to fill the gap for any chance of earning victories.