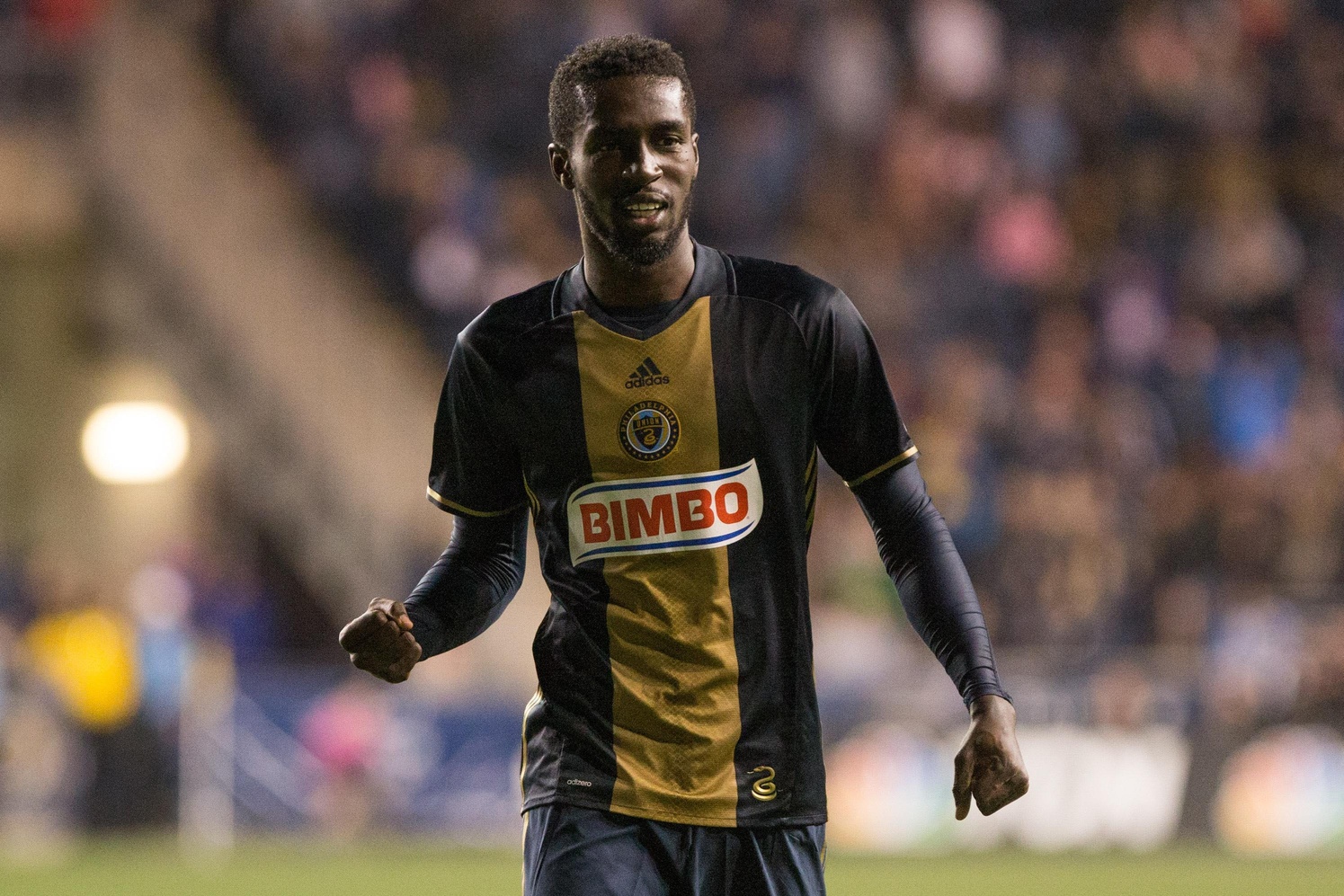 Derrick Jones' 2017 has been all about seizing the opportunity, and it's a theme his Philadelphia Union and U.S. U20 Men's National Team teammate Auston Trusty followed over the last few weeks as well.
Jones started the Major League Soccer campaign in the Union starting lineup due to Alejandro Bedoya's positioning further up the field. The first-team experience helped him assimilate into the USMNT U20 squad right after Gedion Zelalem went down with an injury in the U20 World Cup opener.
"Derrick played great," Trusty said. "(Zelalem) got injured so Derrick had to sub into the first game and he made a big impact. I'm very happy for him. We didn't have another No. 6 so Derrick played the rest of the matches and was phenomenal." 
"I know Derrick turned a lot of heads in our country and abroad," Union manager Jim Curtin said. "Anytime you're  on a big stage like that, it's important to show well." 
Jones was excited to even have the chance to be on the roster after his switch over the US from Ghana was approved by FIFA before the competition began.
"It was a great experience," Jones said. "I got to play against some top players from Europe so it was a great experience.
"It felt good. I waited so long for FIFA to give me clearance and the opportunity to go play so it was great." 
Trusty had to wait longer to get his chance, but when he did, he made an impact right away with a goal in the 6-0 trouncing over New Zealand in the round of 16.
"I used to be a striker back in the day," Trusty joked. "It was definitely a good opportunity to score." 
Trusty admitted having previous youth World Cup experience helped him enjoy the time in South Korea more than he did in Chile at the U17 World Cup in 2015.
"That's my second World Cup, I went to the U17s before that, and I think I took a lot more out of it," Trusty said. "The first time you get excited and doing the right thing, but as you get older and become a professional, you get more out of it and enjoy the experience more while performing as well." 
"As you get older, the better the players are," Trusty said. "The U17 one was about kids becoming professionals and getting into the entire program. This one, most people are established professionals, everyone's looking to get a chance and further their career." 
Now there's more opportunity in front of Jones and Trusty to shine at the club level with the Union, especially as a crowded schedule looms in the next two months. Jones is expected to play some type of role in the U.S. Open Cup match on June 14 against the Harrisburg City Islanders, and Trusty could feature if certain things go his way.
Regardless  of how much time either player receives, the motivation to push into the first team is larger than before thanks to their World Cup experience.
"It's the coach's decision, but I'm just going to work hard even if I play a minute," Jones said. 
"If I step on the field, I'm going to make the best impact I possibly can," Trusty said. "If I get the opportunity, that may be the only opportunity i have. I have to take advantage of it."