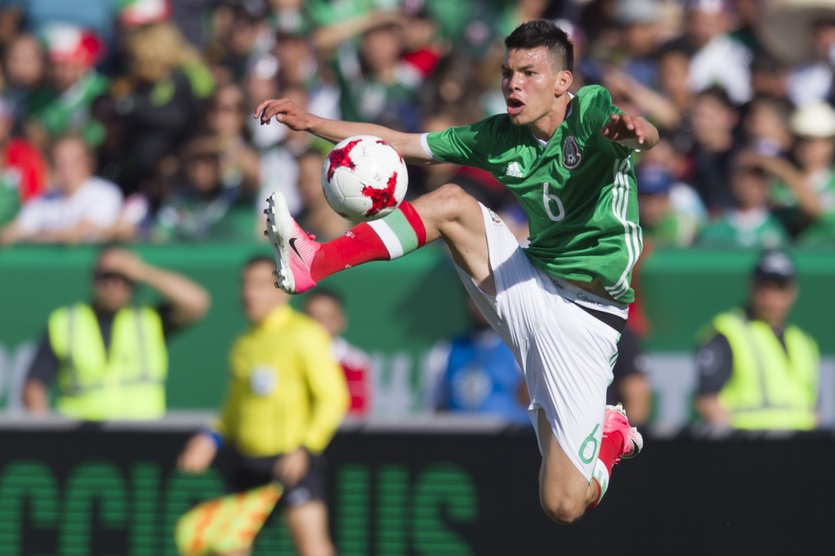 With only 30 days until the 2017 Gold Cup kicks off here, another CONCACAF nation recently announced their preliminary 40-man roster for the competition.
Juan Carlos Osorio's Mexico squad may look a little different from expected, with the nation also taking place in the FIFA Confederations Cup later in Russia. With the likes of Javier 'Chicharito' Hernandez, Hector Moreno, and Andres Guardado left off the 40-man preliminary roster, there is still a lot of talent at Osorio's disposal.
Club America's Oribe Peralta and Houston Dynamo's Erick Torres highlight the list of attackers, while Rafa Marquez brings experience and leadership in the back-end.
Mexico is back-to-back Gold Cup Champion, and will look to bring home their eighth title this summer. They kick off their Gold Cup schedule on July 9 against El Salvador.
Here is a full look at Mexico's 40-man preliminary Gold Cup roster:
GOALKEEPERS: Moises Muñoz (Chiapas), Jesus Corona (Cruz Azul), Miguel Fraga (Atlas), Jonathan Orozco (Santos), Rodolfo Cota (Chivas)
DEFENDERS: Raúl López (Pachuca), Luis Rodríguez (Tigres), Rodrigo Salinas (Toluca), Jorge Torres Nilo (Tigres), Alejandro Mayorga (Chivas), Jesús Molina (Monterrey), Oswaldo Alanís (Chivas), Carlos Vargas (Tijuana), Hedgardo MarIn (Chivas), Hugo Ayala (Tigres), César Montes (Monterrey), Luis Reyes (Atlas), Néstor Araujo (Santos), Rafael Márquez (Atlas), Jair Pereira (Chivas)
MIDFIELDERS: Jesus Gallardo (Pumas), Edson Álvarez (América), Jorge Hernández (Pachuca), Jesús Dueñas (Tigres), Rodolfo Pizarro (Chivas), Javier Salas (Atlas), Jesus Isijara (Necaxa), Javier López (Chivas), Walter Sandoval (Santos)
FORWARDS: Orbelín Pineda (Chivas), Erick Gutiérrez (Pachuca), Elías Hernández (León), Jurgen Damm (Tigres), Martín Barragán (Atlas), Oribe Peralta (America), Erick Torres (Houston Dynamo), Alan Pulido (Chivas), Hirving Lozano (Pachuca), Ángel Sepúlveda (Querétaro), Ángel Zaldívar (Chivas)