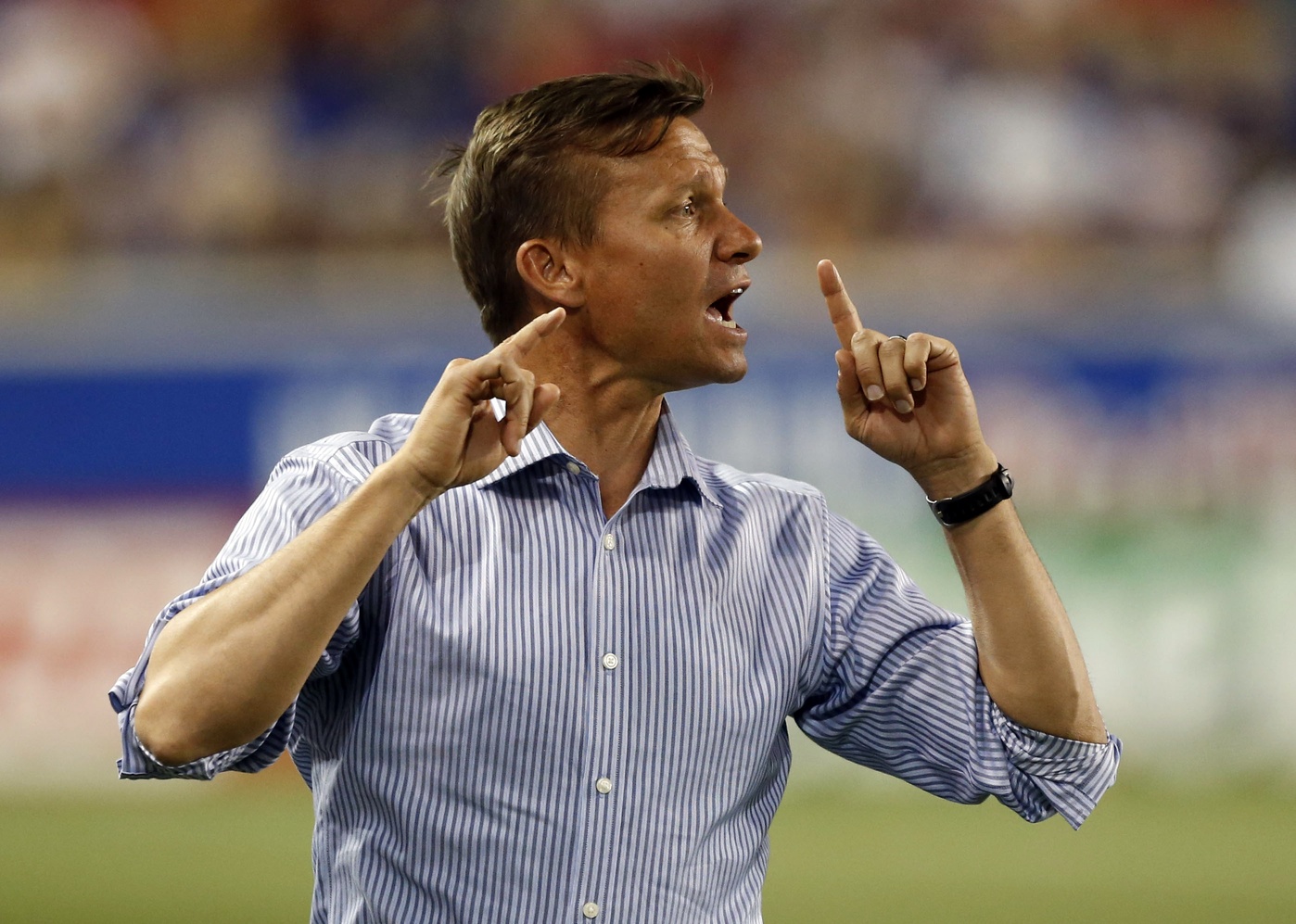 Though Jesse Marsch spent the week leading up to the New York Derby taking courses for his UEFA Pro license in Poland, the coach insists that his absence "had nothing to do with" his team's loss on Saturday.
The Red Bulls head coach was replaced by assistant coach Chris Armas, who also filled in for Marsch when he was suspended in the team's U.S. Open Cup victory over NYCFC the week before.
At a media event five days before the rivalry match, Luis Robles did not find the situation to be an issue. Armas has "been around ever since Jesse came in," the goalkeeper said, "and we're used to him running training sessions."
Armas himself said that he and Marsch had, at the time, "spoken each day since he's been gone."
Robles said that the two are "on the same page when it comes to what they expect from the team and what they expect from training." He also said that "it's not like [Marsch] hasn't equipped us over the last two years."
The goalkeeper also added that the senior players on the squad are very involved in training sessions. "He has equipped us in a way to handle him not being there for a couple of days," Robles said.
The timing of Marsch's trip to Poland was "unfortunate," per Robles, but something Marsch said was "not really a decision" on Saturday. The courses are organized by UEFA for specific dates that "match the international windows" when a majority of clubs have breaks in their seasons.
Ultimately for Marsch, the loss had no relation to him being away. He has "total confidence in our coaching staff and in our players," adding that he thinks "these are great opportunities" for his substitutes to take on more responsibility. "Would I do it again?," the coach asked himself. "Yes."