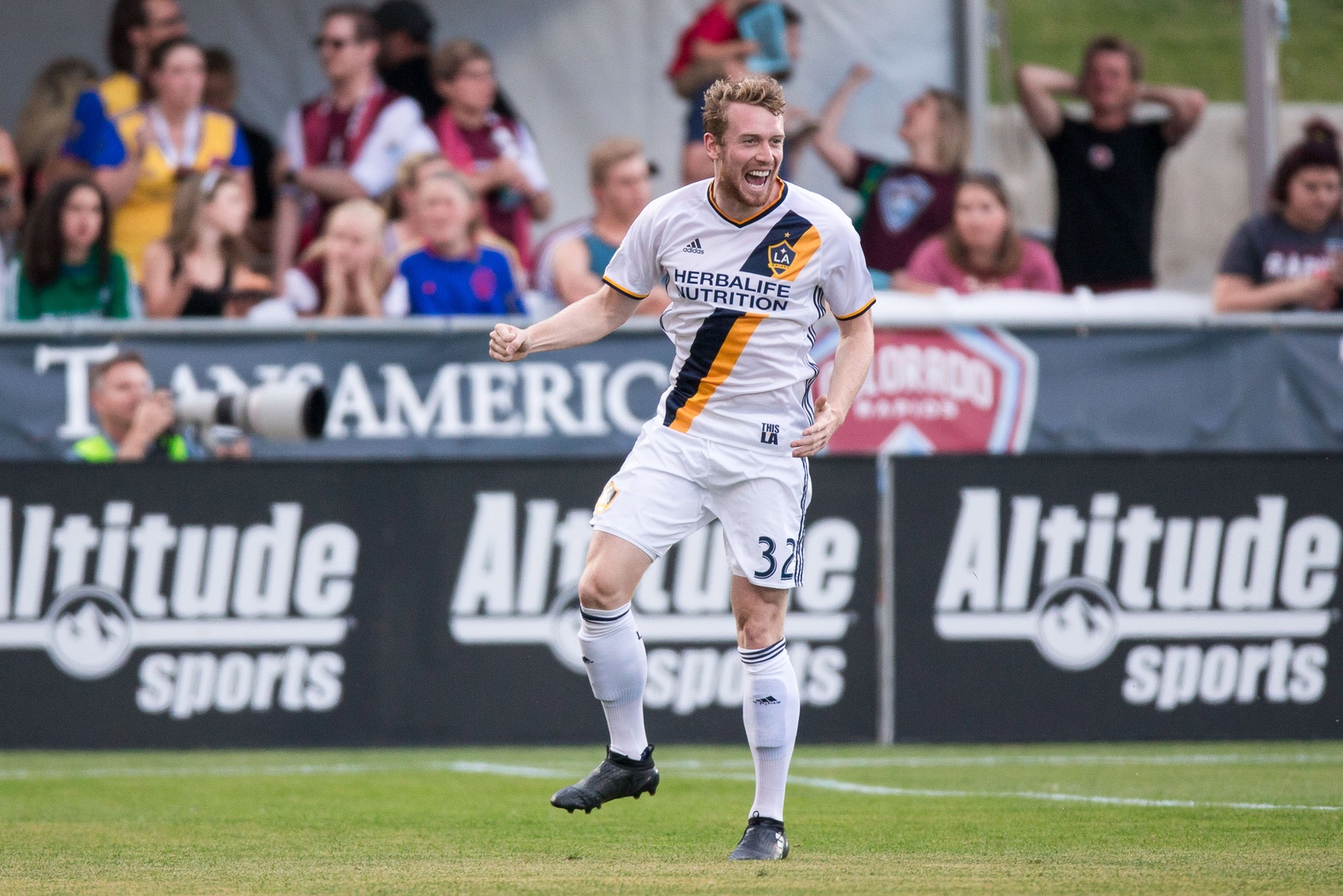 Winning on the road is traditionally hard in Major League Soccer, but not for the LA Galaxy this year.
The Galaxy picked up their league-best fifth road win on Wednesday by knocking off the Colorado Rapids, 3-1, behind a two-goal performance from Jack McBean at Dick's Sporting Goods Park.
In one of the oddest MLS stats in years, the Galaxy are a league best 5-2-1 on their travels and a league worst 1-3-3 at home in 2017.
McBean, who was making his fifth start since 2013 on Wednesday night, opened the scoring early in the fifth minute as he capitalized on a turnover by the Rapids in the final third. The 22-year-old forward blasted a shot into the left side of the net from outside the box to give Curt Onalfo's men the early advantage.
The Rapids pulled back into the Western Conference contest in the 37th minute, when Dillon Serna raced up to a ball on the right side of the box to slam a shot into the net past Clement Diop, but that would be all the home side could muster on a disappointing night.
McBean displayed some clever skill in the 53rd minute on game-winning goal. After Joao Pedro won the ball and surged into the right part of the penalty area, he found McBean, who struck the back of the net with a superb backheel finish.
Another member of the young Galaxy forward corps, Bradford Jamieson IV, played a role in setting up the final tally of the night. Jamieson made a nice run down the left wing and collided with a defender to earn a penalty.
Romain Alessandrini took care of business from the spot with a cheeky Panenka that flew into the middle of the net as Tim Howard dove to his left.
The Galaxy will try to use the momentum from Wednesday's win and turn into a resurgence at home on Saturday against Sporting Kansas City, while Colorado hits the road to face Atlanta United on Saturday.
Man of the Match
McBean's first-career two-goal performance helped the Galaxy continue their impressive mark on the road. Before Wednesday, McBean had scored two MLS goals in his career before Wednesday.
Moment of the Match 
McBean's second was easily the best of his two goals, and it put LA back in front early in the second half.
Match to Forget
Everyone in the Rapids back line had a rough night, with turnovers leading to both goals from the run of play and Kortne Ford conceding the penalty.