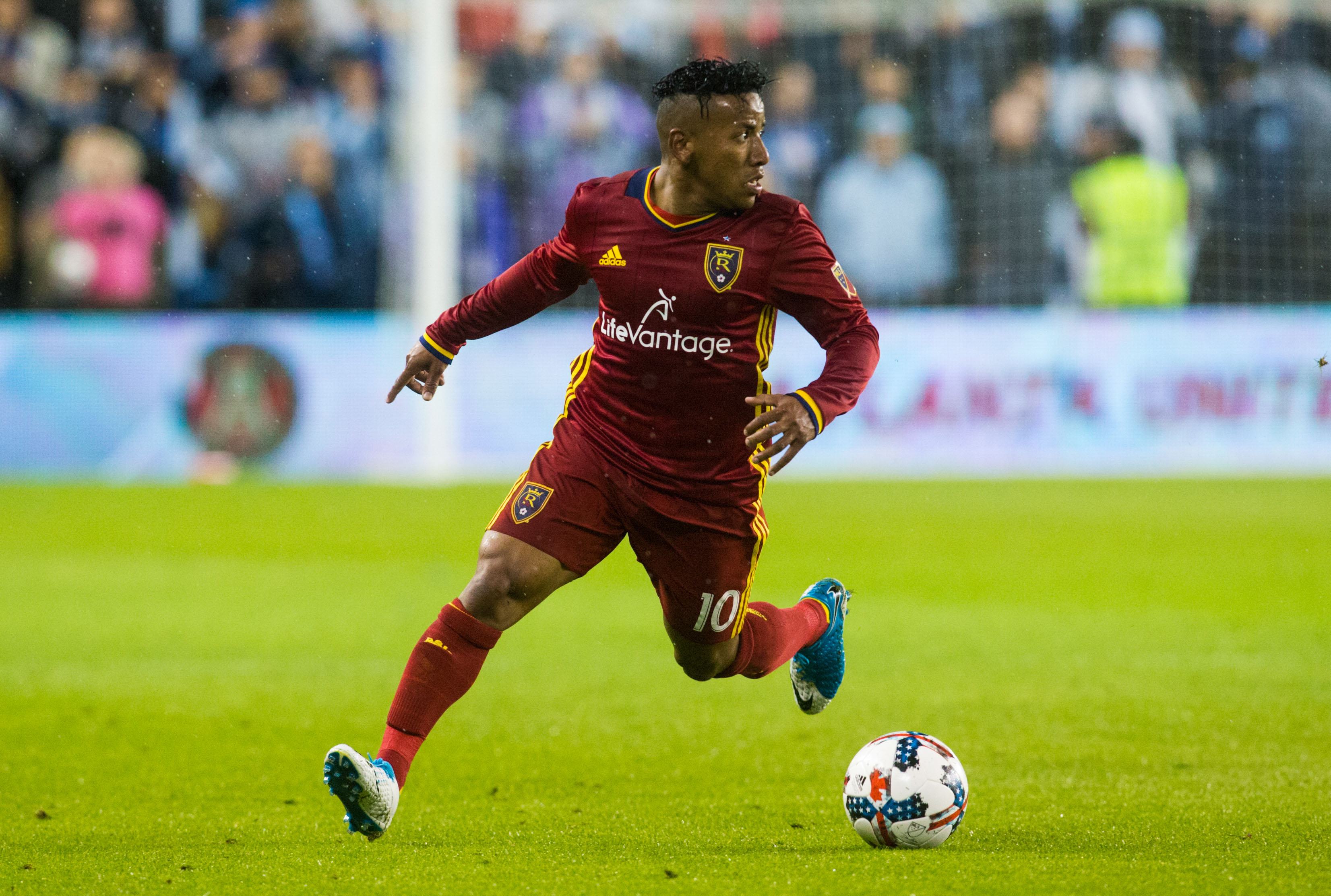 Real Salt Lake has easily been one of, if not the worst team in Major League Soccer this season.
However, Joao Plata has been a bright spot for Mike Petke's side, who currently have 14 points through their opening 16 matches this season. Plata, 25, has two goals and two assists in 12 appearances this season. With the summer transfer window ready to open up on July 10th, Plata's name has been on the radar of Liga MX side, Morelia.
RSL general manager Craig Waibel was asked about the rumors of his speedy forward drawing interest from Mexican clubs.
"I have not spoken to [Plata's agent] about the rumors," Waibel said, "but I can confirm, very clearly, that I've not been contacted by any club."
Whether Plata remains a member of RSL going into the second-half of the season, is yet to be seen. However, the forward is hitting strides at the moment, scoring in two of his last three matches.
LUIS MONTES AGREES TO NEW DEAL AT LEÓN 
The Colorado Rapids chances of signing Leon midfielder Luis 'Chapo' Montes concluded on Sunday, after the 31-year-old signed a new contract with his current club.
Montes, agreed to stay at Leon until 2020, despite talks over the last week or so that the Mexican international was considering a move to MLS. Montes, has appeared 19 times for the Mexican National Team, scoring three goals over that span.
After meeting with club president, Jesus Martinez Murguia last Friday, the two agreed on a new deal just two days later. Leon returned from vacation on Monday, and are lucky to see their #10 back in the squad for the upcoming tournament.
PATRICK VIEIRA COMMITS FUTURE TO NYCFC
Following his side's 2-1 victory over the Philadelphia Union last Saturday, Vieira silenced rumors about a sudden departure from the club.
French outfit Saint-Etienne are interested in hiring Vieira as their next manager, Radio Monte Carlo reported earlier this week. Longtime coach Christophe Galtier walked away following seven years with the club.
"Of course," responded Vieira when asked if he was on board for the "long project" with NYCFC.
"The only thing is you can't control reports from journalists," Vieira said. "The thing is that it is a really interest project and I am into it. I love every single day of it. Speculation is part of our world and I get used to it," Vieira said.
Saint-Etienne currently play in France's top league, Ligue 1, and finished in eighth place last season.
ALPHONSO DAVIES PASSES CANADIAN CITIZENSHIP TEST
16-year-old Alphonso Davies burst on the scene last season in MLS, making eight appearances for the Vancouver Whitecaps.
On Tuesday, Davies took another huge step, passing the Canadian Citizenship Test which now makes him available for international selection. Davies has featured in 11 MLS matches so far this season, and completed his Oath of Citizenship earlier today in Vancouver.
The teenager is now expected to make Canada's Gold Cup roster for this summer's tournament, beginning July 7th.