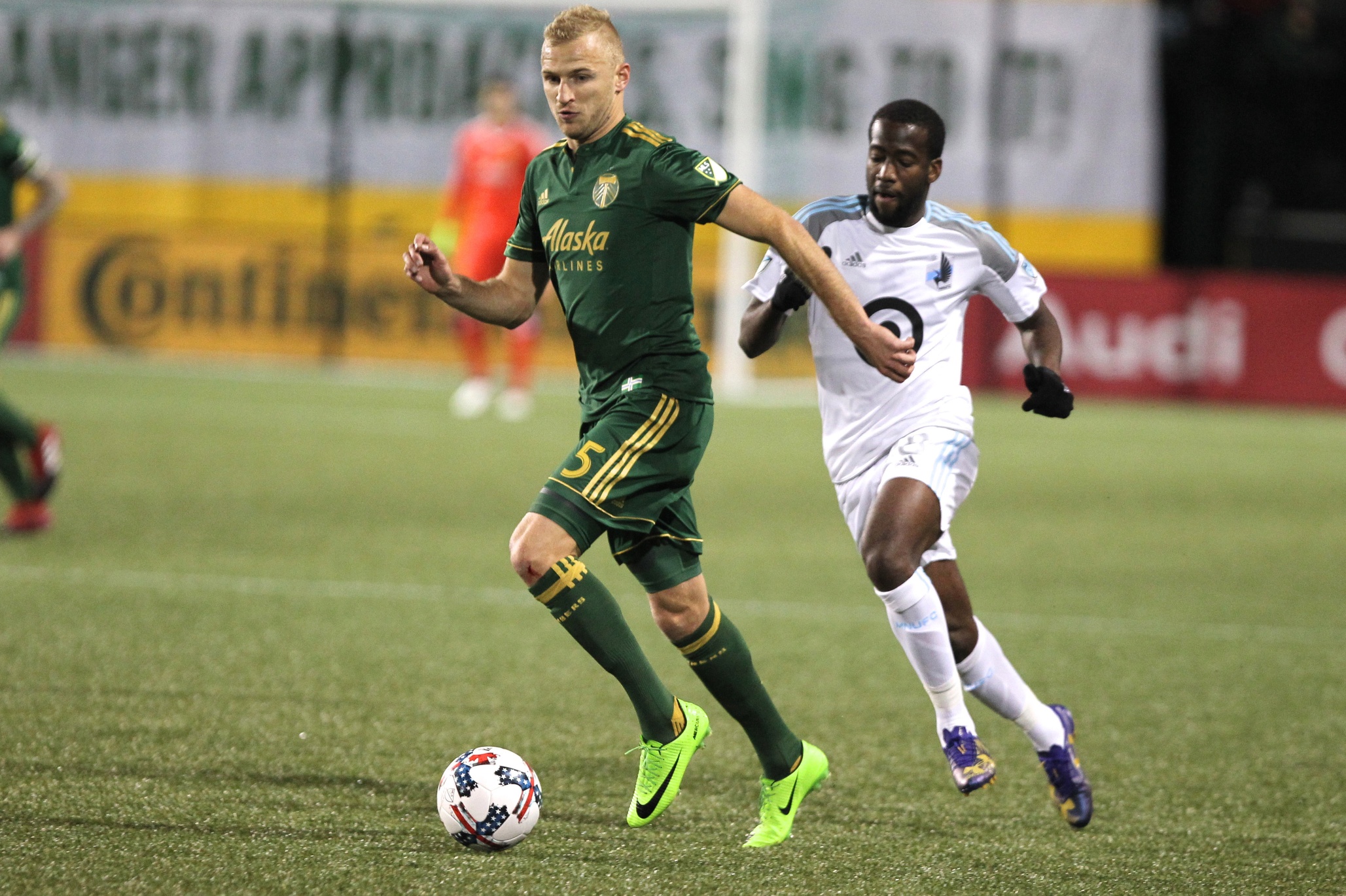 MLS is set for four Wednesday night games to feast upon this week ahead of a weekend filled with rivalry action.
D.C. United, and their poor goal scoring record, welcomes in the best scoring team in MLS, Atlanta United. The Portland Timbers and Seattle Sounders get ready for their rivalry renewal with matches against Minnesota United and Orlando City, respectively. Alan Gordon also gets the chance to face his former team, and perhaps score a late winner against them after starring over the weekend.
Here's a closer look at this week's midweek MLS madness:
D.C. United v. Atlanta United (7:30 p.m. ET, MLS Live)
Two teams on opposite ends of the goal scoring spectrum meet at RFK Stadium. D.C. United puts their increasingly legendary inability to score goals against an Atlanta United team that has scored the most goals in the league. D.C. has only scored once in their last seven matches, and will need a goal or two in order to squeak out a result against Atlanta.
Atlanta may be have a fantastic goal scoring record, but their defending leaves a little to be desired. They aren't terrible, by any means, but they are also on the lower end of the East in terms of their defensive record. They are coming off a solid home victory over Columbus Crew, but are still outside the playoff positions.
Minnesota United v. Portland Timbers (8:00 p.m. ET, MLS Live)
The last time these two sides met was on the opening night of the season when the Timbers uncorked five goals on a rout of their visitors from the Land of 10,000 Lakes. This Loons team has drastically changed since that encounter. Their defending has grown more sound and their attack has stabilized. Adrian Heath has a much firmer grasp on his team than he did in the beginning of March, which means the Timbers won't have it as easy this time around.
The Timbers are also a different squad, but its due to injuries decimating the starting XI. Their defense is in shambles without Liam Ridgewell and their midfield is weaker without David Guzman. All things considered, though, they are playing quite well. They had been on a 250+ minute run without conceding before the Colorado Rapids pushed two past them last weekend. A rotated lineup wouldn't be much of a shock here, since a home date with Seattle Sounders looms on Sunday.
Colorado Rapids v. LA Galaxy (9:00 p.m. ET, MLS Live)
The Rapids have back to back wins thanks to the timely scoring of Alan Gordon, and now they welcome his former team into Dick's Sporting Goods Park. The Rapids are out of the Western Conference cellar, but still have a long way to go in order to be competitive. Their fantastic defending remains from last year, but their already limited ability to score has only gotten worse.
They welcome LA Galaxy in on the heels of a seven game unbeaten run. They have only won three of these seven matches, but it's still an impressive record compared to how their season began. A win here could see them above the red line for the first time all season.
Seattle Sounders v. Orlando City (10:30 p.m. ET, MLS Live)
The Sounders are coming off a rain-soaked defeat at New York City and they will be happy for some home cooking. The team's home record gives them a lot of promise heading into this one. Four of their five wins have come at CenturyLink Field and they have only lost once there. Their recent form overall has been strong. Outside than the loss at NYCFC, they have kept three clean sheets in their last four matches.
Orlando City is making a cross country road trip in the middle of the week after a bonkers home draw with the Montreal Impact last weekend. The Lions are 1-4-1 away from the friendly confines of Orlando City Stadium, and will have to be on their game if they hope to get a win here.