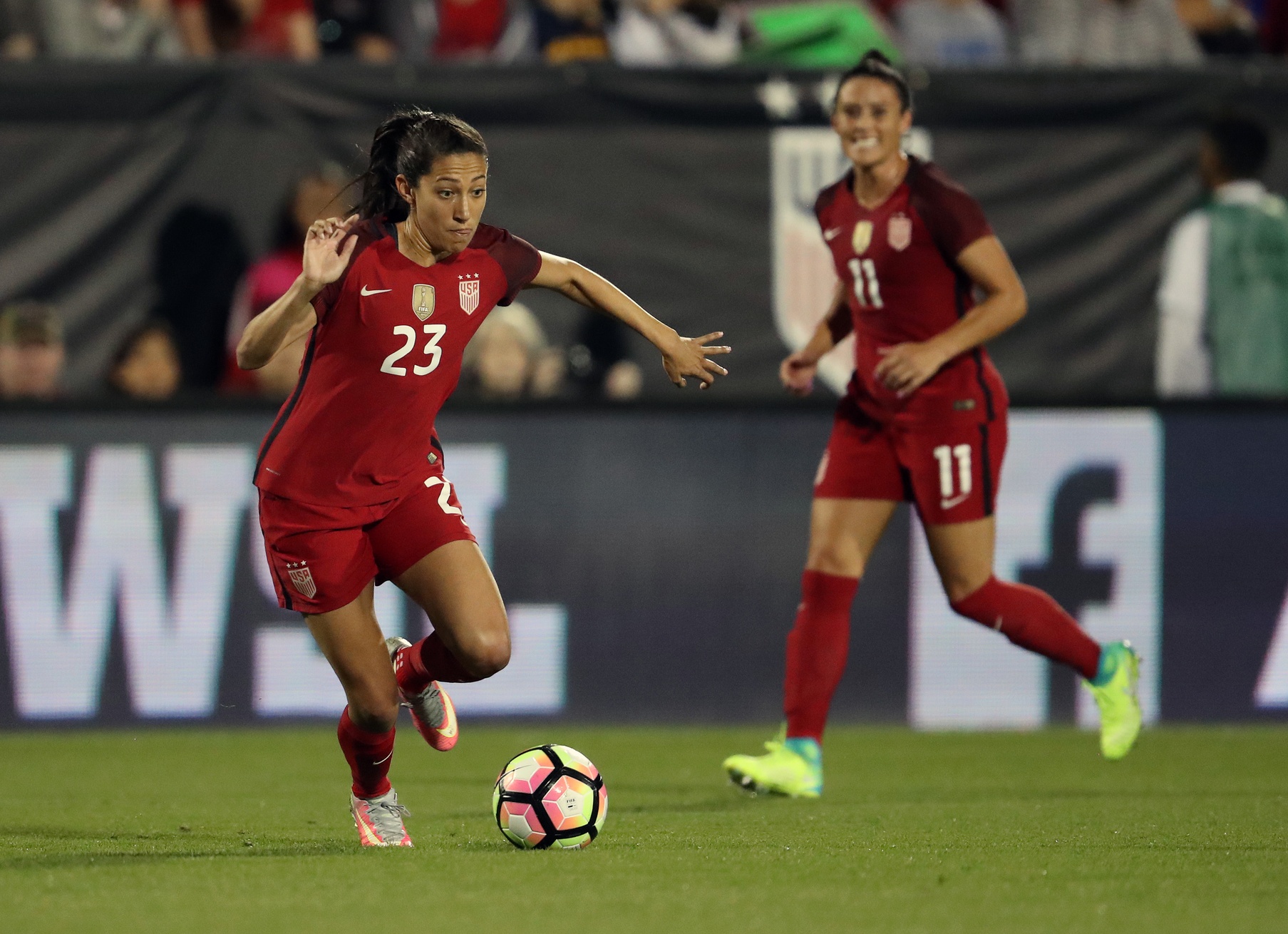 The U.S. Women's National Team wrapped up their tour of Scandinavia with another 1-0 victory, this time courtesy of Christen Press at Komplett Arena in Sandefjord, Norway.
The USWNT's goal came in the second half, when captain Becky Sauerbrunn sent a long pass Press' way from behind the halfway line. From there, the forward scored from a tight angle in the 60th minute.
Though the two nations ended up with almost equal amounts of possession, much like in the USWNT's last match, the home team looked the better side for most of the match. Press' goal was the USWNT's lone shot on target, and the attack looked static at times, especially after scoring.
The Norwegians, meanwhile, collected many more shots than the U.S., and were unfortunate not to score. Norway remained threatening throughout the entirety of the match, and seemed motivated by going down. The last ten minutes of the match saw a very active Norwegian attack spend much of their time in the U.S. penalty area, though the efforts were blocked effectively by the American defense.
Despite the victory, the USWNT did not leave the match unscathed. The team's young star, Rose Lavelle, came off in the dying moments of the match with what appears to be a hamstring injury. Additionally, Mallory Pugh was initially named to the starting lineup, only to pick up an injury during warm ups, adding to an injury plagued USWNT that had only 19 players available for the matches this week.