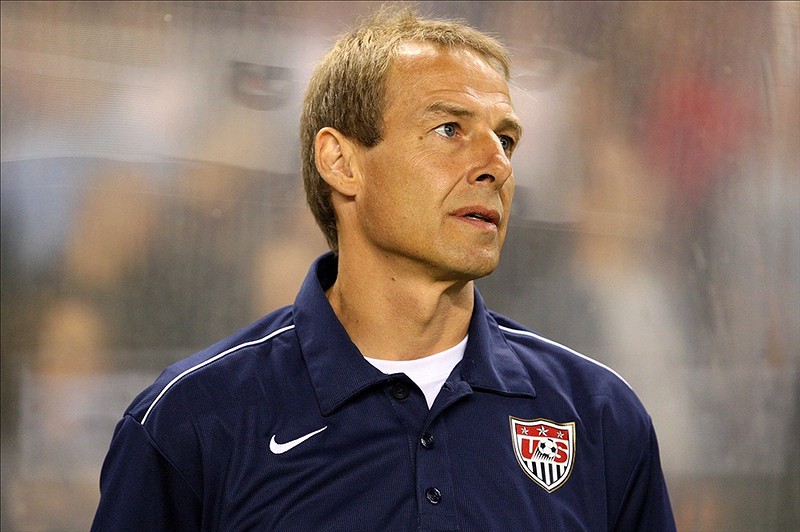 While nobody can argue that the firing of Jurgen Klinsmann and return of Bruce Arena as U.S. Men's National Team head coach has been anything but a success on the field, U.S. Soccer's checkbook is certainly feeling a bit of pain.
According to a document from the 2017 USSF Annual General Meeting, firing Klinsmann cost the federation about $6.2 million. The document, the first paragraph of which was shared by U.S. Women's National Team interim executive director Becca Roux via Twitter, accounts the $6.2 million charge as "a one-time non-cash accounting charge of ($6.2M) related to the MNT coaching staff changes."
Top paragraph for source pic.twitter.com/ojaZqRsvYX

— Becca Roux (@beccaroux) June 14, 2017
The report also notes several other interesting financial details of 2017 for U.S. Soccer. While MNT viewership rose a staggering 176% from 2012, the Women's team managed a 10% increase overall, but a 25% increase in the (Fiscal Year) 2016 World Cup as compared to the 2012 edition. Additionally, the MNT drew in over 34 million in total viewers from the Copa America, an average of 5.7 million per match, with the semifinal against Argentina attracting over 8 million, more than any non-World Cup, non-Mexico match in U.S. history.
The report also details social media growth and top stories from the past year, including the advancement of the MNT to the Copa America semifinals, and Abby Wambach's World Cup celebration. The federation also revealed a profit of $4.3 million, in addition to the $46 million generated by the Copa America, leading to an overall, non-operating surplus of $44 million, after taking into account the $6.2 million payout to Klinsmann and staff.