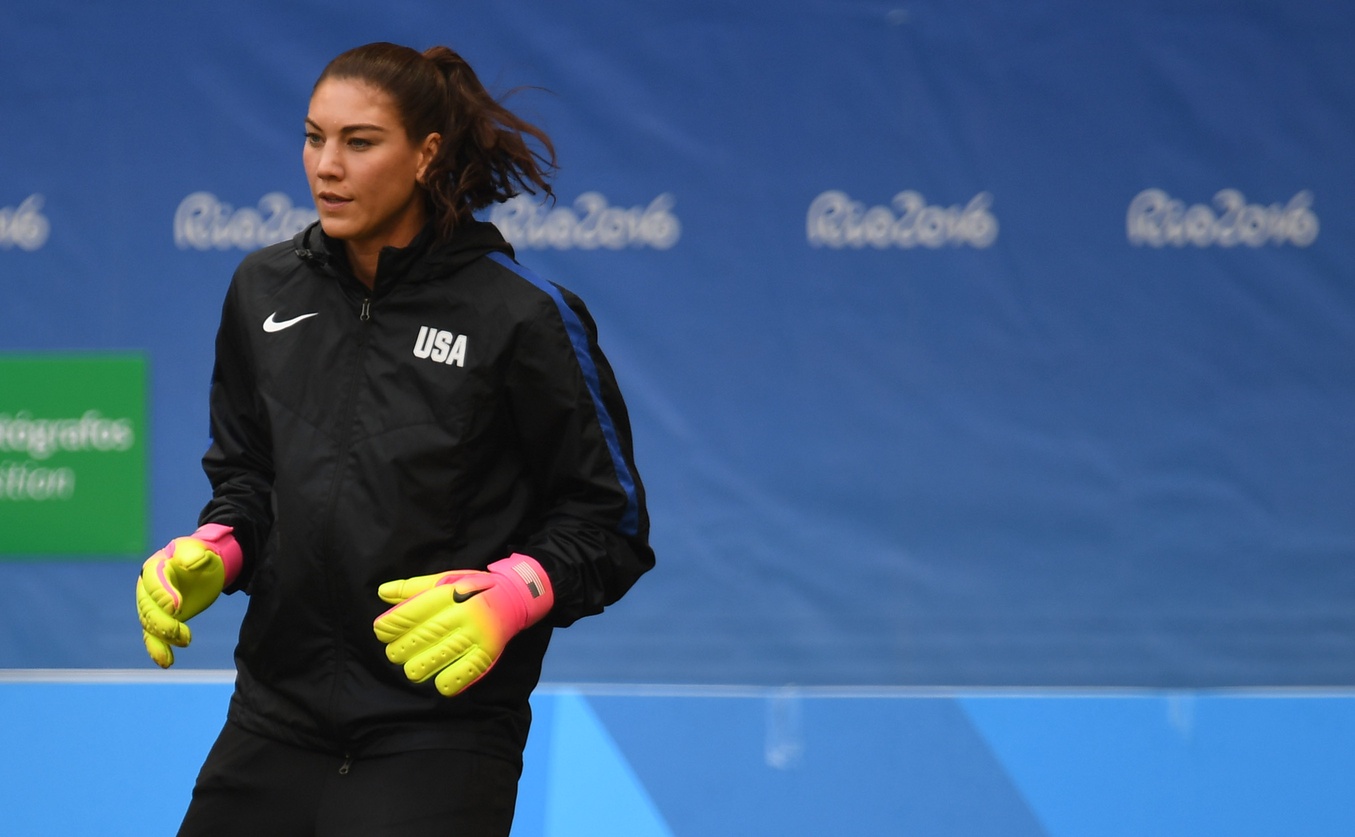 Hope Solo may be on the move to France for a second time in her career.
The 35-year-old, who last featured for the U.S. Women's National Team at last summer's Rio Olympics, is on the wish list for Ligue 1 outfit Marseille, according to L'Equipe. Marseille, which was promoted to the top-flight last summer, finished in fourth place.
Solo has made 202 appearances for the USWNT , and last played in France as a member of Olympique Lyon in 2005. The former Seattle Reign keeper was suspended by for six months in August 2016 by U.S. Soccer, and saw her contract terminated from the USWNT.
If Marseille makes the move on Solo, she would follow Alex Morgan to French's top-flight. Morgan was on loan at Lyon from the Orlando Pride, and has scored five goals in eight appearances with the club.
Solo could definitely consider the opportunity ahead of the the 2019 FIFA Women's World Cup. France is hosting the competition, so a strong run by Solo until then could see her possibly considered for reinstatement into the USWNT.