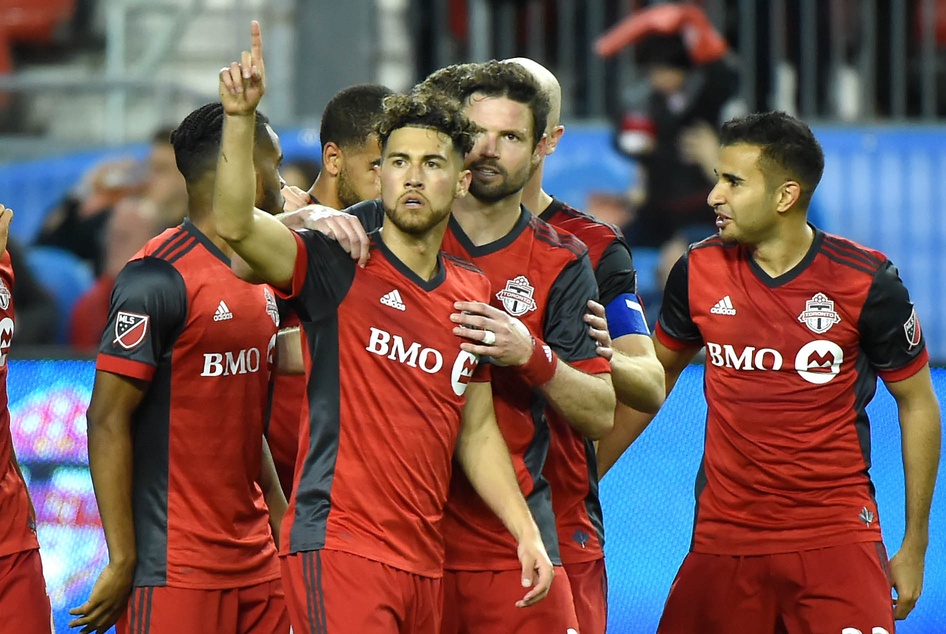 MLS Cup certainly isn't won in the month of May, but you can set the framework to be a contender during the third month of the regular season.
Toronto FC boasted plenty of strengths, including its depth, during an eight-game unbeaten run that ran for some of April and all of May, helping the club earn honors as SBI MLS Team of the Month.
The biggest win of them all came at the end of the streak, as the Reds beat up on the Columbus Crew, 5-0, behind a pair of Victor Vazquez goals. Vazquez was one of the players outside of the star trio of Sebastian Giovinco, Michael Bradley and Jozy Altidore that received praise for his play during the unbeaten run. Backup forward Tosaint Ricketts and defender Justin Morrow were among the others. Morrow's solid form led to a call-up for the 40-man U.S. Men's National Team provisional Gold Cup roster.
In May, Toronto outscored its opponents, 14-8, and pulled together a pair of back-to-back road wins in Seattle and Columbus as well as earning a point on a trip to Red Bull Arena later in the month.
The Reds are currently on top of the Eastern Conference and Supporters' Shield standings with 29, four points clear of their closest opposition in both. It's going to take a lot more over the next five months for Toronto to put itself back in MLS Cup, but May was a nice building block for last year's MLS Cup runner up.
With the win streak, TFC earned SBI MLS Team of the Month honors over the LA Galaxy and Philadelphia Union.
What did you think of TFC's May effort? Which team stood out to you throughout the month?
Share your thoughts below.